N690 steel is manufactured by Bohler Uddeholm, the same stainless steel company behind M390. The chemical makeup of N690 is similar to 440C and VG-10. As you can expect, people often refer to it as an alternative to these steels.
N690 steel isn't as popular as 440C in pocket knives and VG-10 in kitchen cutlery, but it is becoming prominent in the knife industry. More and more tactical, survival, and pocket knife manufacturers use this steel to forge blades.
In this article, we'll cover the properties of N690 and explain how they reflect on blades while concluding if they make a good product choice for knife stores.
N690 steel composition
Carbon: 1.07%
Chromium: 17.30%
Cobalt: 1.50%
Molybdenum: 1.10%
Manganese: 0.40%
Silicon: 0.40
Vanadium: 0.10%
N690 steel properties
N690 steel features cobalt, which isn't a common alloying element in knife steels. VG-10 also has 1.30 to 1.50% cobalt, explaining why many feel similarities between the two. However, even tiny differences can result in entirely different outcomes. Here's more to N690 steel's properties.
Hardness
The typical hardness range for N690 is between 58 and 60 HRc. Knifemakers can temper it below 58 HRc during heat treatment, but it doesn't deliver optimal results. Similarly, hardening it above 60 HRc takes too much from its toughness.
N690 steel unlocks its potential as a blade material at 58 to 60 HRc. With that said, you can consider N690 medium to high-hardness steel for knives.
Buy Wholesale Kitchen Knives and Start Scaling up with Us Today
Contact us and connect with a sales rep to get a free quote.
Edge retention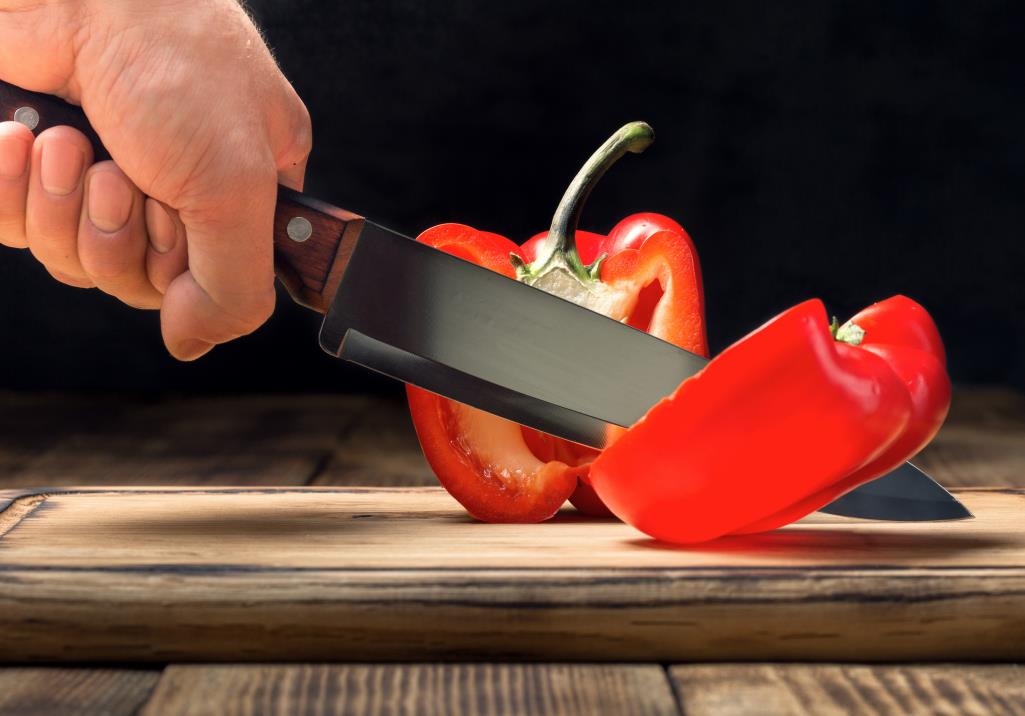 N690 steel sits at a pleasing hardness to ensure satisfying edge retention. Furthermore, the alloying elements contribute to its hardenability and wear resistance. These provide blades made from N690 to have an excellent edge-holding property.
Most users will agree that N690 blades hold a sharp edge well. However, it may not satisfy professionals using their cutting tools for hours on end.
Wear resistance
N690 steel is a high-wear resistance steel. The cobalt in the composition increases its wear resistance. The tiny amount of vanadium takes it a step further. This high wear-resistant nature of N690 also contributes to its edge retention capabilities.
Wear-resistant steel like this allows blades to maintain their appearance without scratches. Often, it also makes sharpening challenging, requiring the user to utilize abrasive sharpening tools. This isn't a problem with N690. It takes a sharp edge more leisurely than most similarly hard and wear-resistant steels.
Corrosion resistance
With up to 17.30% chromium and traces of molybdenum, N690 steel has good corrosion resistance. It can supply all kinds of cutting tools with excellent corrosion resistance, from pocket knives to saw blades.
N690 keeps rust at bay in corrosive environments, whether in the kitchen or outdoors. It achieves this with a high chromium-to-carbon ratio, allowing the steel to form necessary chromium carbides to resist corrosion.
Although it isn't as effective as marine-grade steel, humid or rainy weather won't corrode or rust N690 steel blades.
Toughness
N690 steel produces an overall strong blade with high impact resistance. This refers to using power to cut things. For example, it resists chipping when cutting dense foods or wood pieces. The resilience against chipping and rolled edges is one of Bohler N690's main strengths.
N690 also doesn't lose its strength when exposed to temperature fluctuations. When cutting freshly cooked food in winter camps, you can be sure that peeling wood bark next won't disappoint. Many compressor pistons for refrigeration machines use N690 steel for its durability in this regard.
What to expect from N690 knives?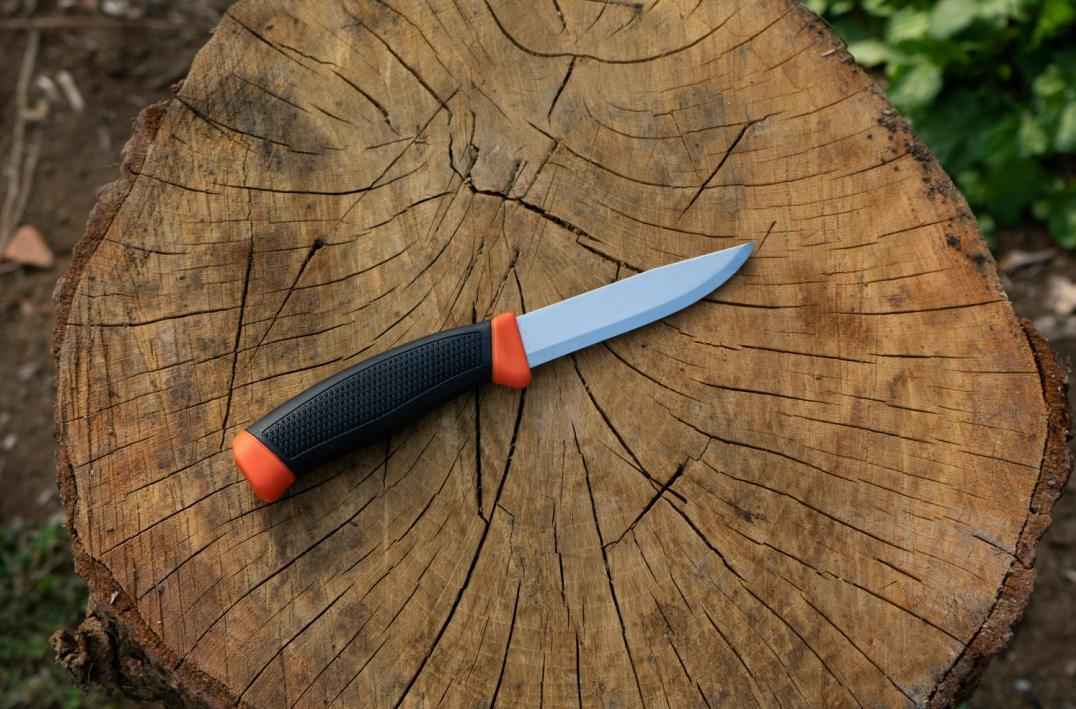 Everything we discussed about N690 stainless steel's properties translates to an overall balanced blade.
It has adequate hardness without giving up on strength. It holds up to rust in corrosive environments while maintaining a wear-resistant blade. Yet, it doesn't challenge knife users with its easy sharpening.
The balanced properties of N690 steel make it a versatile blade material with numerous applications, from EDC knives to hardened cutting tools. This is one of the reasons why knifemakers are slowly getting their customers familiarized with N690. In a few years, N690 might be as popular as 440C and VG-10.
N690 steel comparison
VG-10
VG-10 is one of the most popular Japanese knife steels in the market. N690 and VG-10 are commonly put side by side due to their similar composition.
Knife shops choosing between the two should note that VG-10 has higher hardness and sharpness with better edge retention. N690 is tougher, more corrosion-resistant, and easier to sharpen.
However, these differences are only minor. The focal points for knifemakers and sellers is the pricing and accessibility between the two steel. VG010 is significantly pricier, and Japan has limited them to being exported outside of the country.
440C
440C steel is a more common and affordable name in the knife industry. While it's a popular and trusted choice, it doesn't deliver a better blade than N690.
Bohler's N690 supplies knives with better edge retention, corrosion resistance, and wear resistance. 440C is slightly tougher and easier to sharpen. Like VG-10 vs. N690, these differences where 440C overpowers are tiny, but N690 is significantly more corrosion resistant and holds an edge much better.
D2
Novice knifemakers love D2 steel for its affordable pricing and easy heat treatment. It's a knife steel that's much harder than N690. This higher hardness also comes with a more wear-resistant blade that keeps a sharp edge longer.
While D2 holds a better edge and is harder, N690 is much stronger and corrosion-resistant. D2 knives are known to deteriorate when maintenance is overlooked. Some even develop a patina over time, as carbon steels do.
Although cheaper and widely recognized in the knife industry, N690 makes a more versatile blade that's often better for most people.
Should you invest in N690 steel?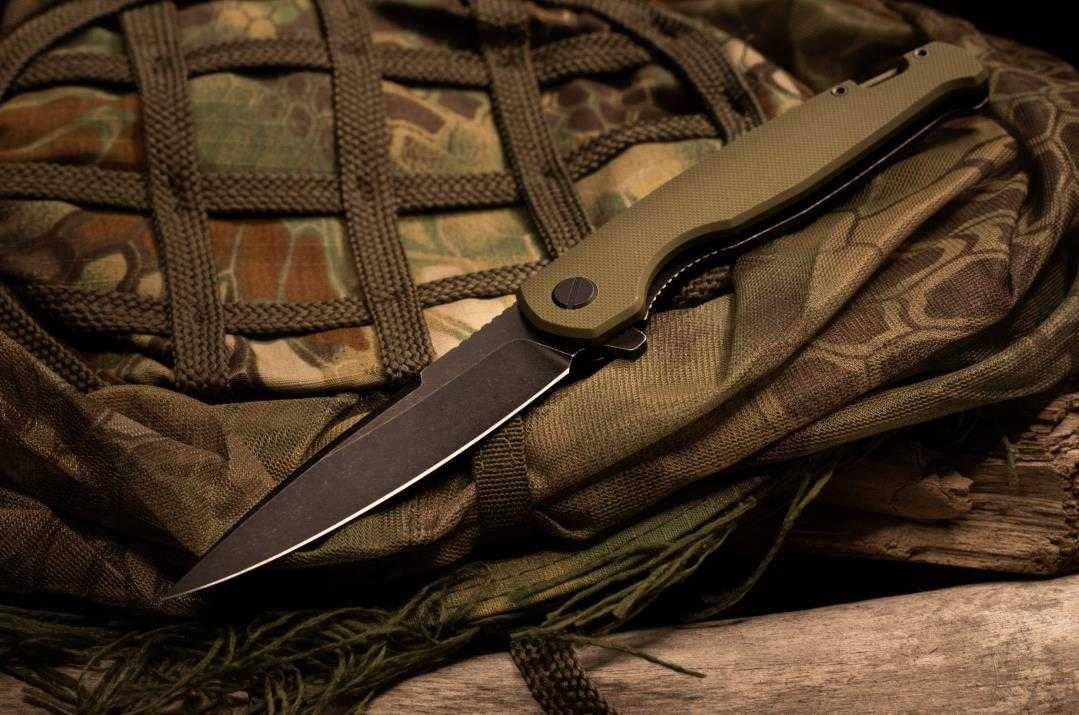 You can find N690 steel in EDC, survival, camping, hunting, and other outdoor knives. This steel is also commonly used for making surgical equipment.
With a wide range of applications in the knife industry, N690 has proven itself to be a reliable steel. The downside is the price, though it isn't premium steel either. Nevertheless, the cost is justifiable considering its properties. Not many alternatives deliver consistent performance across all their properties.
If you're looking for a balanced steel that won't bring complaints, N690 is a good pick. For knife stores needing more budget-friendly options, 8Cr13MoV can be a better alternative. Although it can't keep an edge as long as N690, 8Cr13MoV is as sharp, corrosion-resistant, and strong.
Buy Wholesale Kitchen Knives and Start Scaling up with Us Today
Contact us and connect with a sales rep to get a free quote.
Source knives from LeeKnives
LeeKnives is a knife manufacturer based in Yangjiang City, China. Our catalog includes kitchen knives, cutting boards, sharpening supplies, and much more.
We can help your business stand above the competition with our high-quality products at affordable pricing. Whether you have a knife store or selling knives online, LeeKnives is here to cover all your product needs. Request a quote to get started.