Take the bread knife we all know and give it a Japanese touch. That's Pankiri!
Translating to bread slicer, Pankiri is the Japanese equivalent of the typical bread knife. Like all things involving Japanese cutlery, the traditionally forged Pankiri has some differences. These can be the deciding point for a picky customer.
Here is everything you need to know about Pankiri, its uses, and what makes it different from the standard bread knife.
Features of Pankiri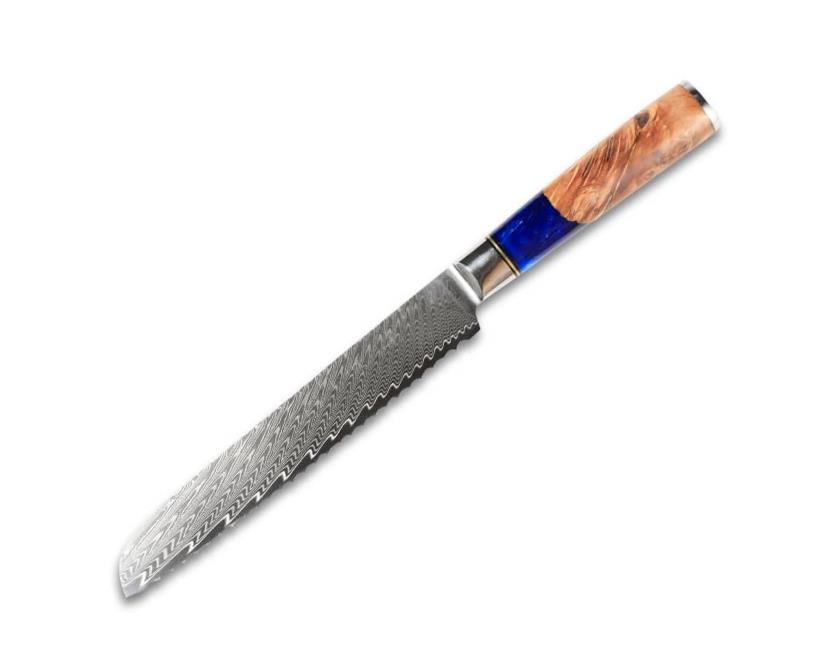 There isn't anything special to Pankiri's blade design. It has the unique edge of a bread knife running across its long blade.
The same as the variations of a bread knife, Pankiri can either have a serrated or scalloped edge.
The toothy serrated edge is excellent for cutting open the hard crusts of bread as well as baked goods. It's undoubtedly efficient in cutting through the crust, but the serrated edge may leave a considerable amount of crust and tear up the fluffy inside.
The scalloped edge is the best alternative to fix this undesirable outcome. This, however, applies to all types of bread knives, not just Pankiri.
The scalloped edge on Pankiri is toothy that can bite through the crust yet gentle enough to follow up with a smooth cut. In either case, choosing either of the two is up to the preferences of the user and the purpose of using Pankiri.
Pankiri vs. bread knife
Pankiri and bread knives are essentially the same. The bread knife you have at home can be Pankiri for all we know without noticing any difference.
Still, there are ways to tell if a bread knife is Pankiri – or a bread knife.
Handle design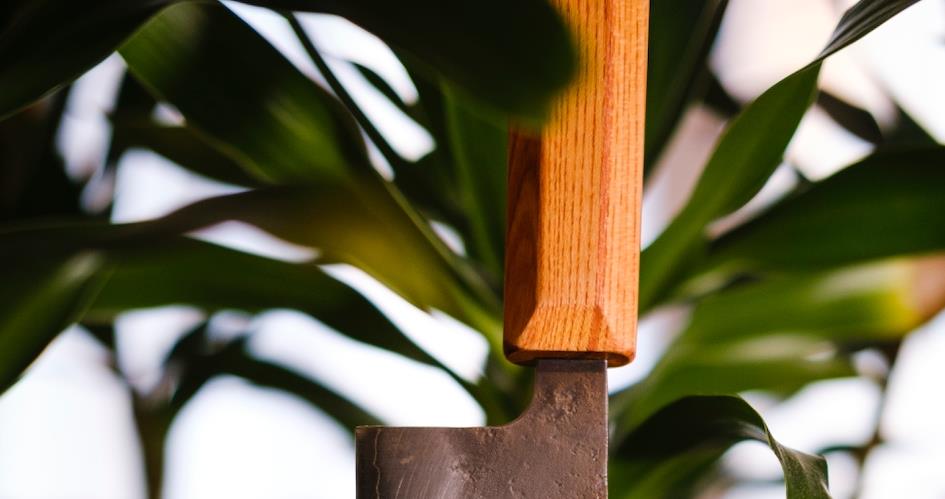 The handle is the most noticeable difference between Pankiri and the typical bread knife.
Being a Japanese knife, Pankiri has the wa-handle. However, they also have the western handle, as Japanese kitchen knives are widely adopted by cooks in other parts of the world.
You can see the Japanese bread knife with the wa-handle labeled as Wa-Pankiri and the western alternative as Yo-Pankiri.
Putting wa at the front refers to the wa-handle and the other to the western handle. This word play applies to most Japanese kitchen knives. Yo-Gyuto, Wa-Santoku, or Yo-Deba, and so on, to name a few.
Steel used
The steel used for forging Pankiri is different from other bread knives. Knifemakers use much harder steel for forging Pankiri. There are two main attributes Pankiri gets from the hard Japanese steel: excellent edge retention and sharpness.
Sharpness is one thing, and edge retention is another. A razor-sharp kitchen knife that gets dull quickly but is easy to sharpen at the same time wouldn't bat an eye as much. With bread knives, it's a different outcome. Sharpening them is a nightmare and isn't accessible to most home users.
Because Japanese steel enables the blade to stay sharp for longer, Pankiri can easily be the favorite bread knife of your customers.
Price
These bring us to how much it costs to acquire Pankiri for the seller, which will reflect on the customer.
Japanese stainless steel, such as VG-10 and SG2, tends to cost more than other knife steel, like 5Cr15MoV. There are also forging techniques involved. For example, the cost will be higher if you want the blade to follow the San Mai construction.
The different steel, forging methods, and handle materials can affect the pricing drastically. On average, you can expect to pay $40 to $100 per item, depending on everything involved. Contact us with your ideas about Pankiri and product specifications to request a free quote.
Buy Wholesale Kitchen Knives and Start Scaling up with Us Today
Contact us and connect with a sales rep to get a free quote.
Pankiri uses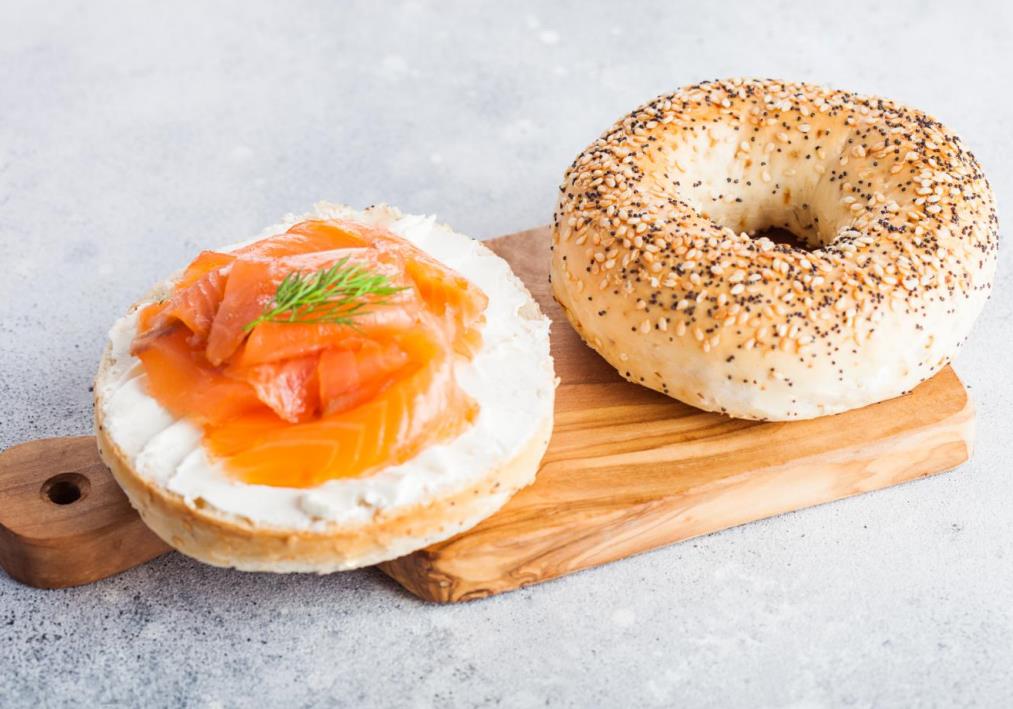 Where a cook can employ Pankiri is not different from a typical bread knife. After all, it's the same knife overall with identical features, with only the steel separating it.
However, the steel used for making Pankiri enables it to be used for more than just cutting fresh bread. For example, it's not recommended to use a bread knife to cut meat, whether cooked or raw. It's a bit different with Pankiri as it's sharper than the bread knife used in the western part of the world.
Pankiri is incredibly sharp compared to the regular bread knife. It's appropriate to use it for making an initial cut on the crust of roasts and whole poultry. The cook then can follow the initial cut with a utility knife or chef's knife to complete the slice.
The use of Pankiri in these situations is particularly convenient if the cook doesn't want to use their primary, precious blades, like an expensive Gyuto or Kiritsuke.
Variations of Pankiri
By default, Pankiri is a single kitchen knife that matches the western-style bread knife. However, Japanese knifemakers have options that look different from the typical Pankiri.
An excellent example of this is the partially serrated Pankiri that comes with a straight edge. Although this knife isn't entirely Pankiri, it can be considered a variation.
A knife like this is perfect when cutting dry-aged meat or roasts. The serrated edge easily slices through anything tough, and the straight edge follows with a beautiful slice.
The best part about this type of Pankiri is that it accomplishes the cuts in a single motion. If you have ideas like this about customizing Pankiri or any other kitchen knife, take a look at our OEM service. We can also put your branding on the products through private labeling.
Should you sell Pankiri in your store?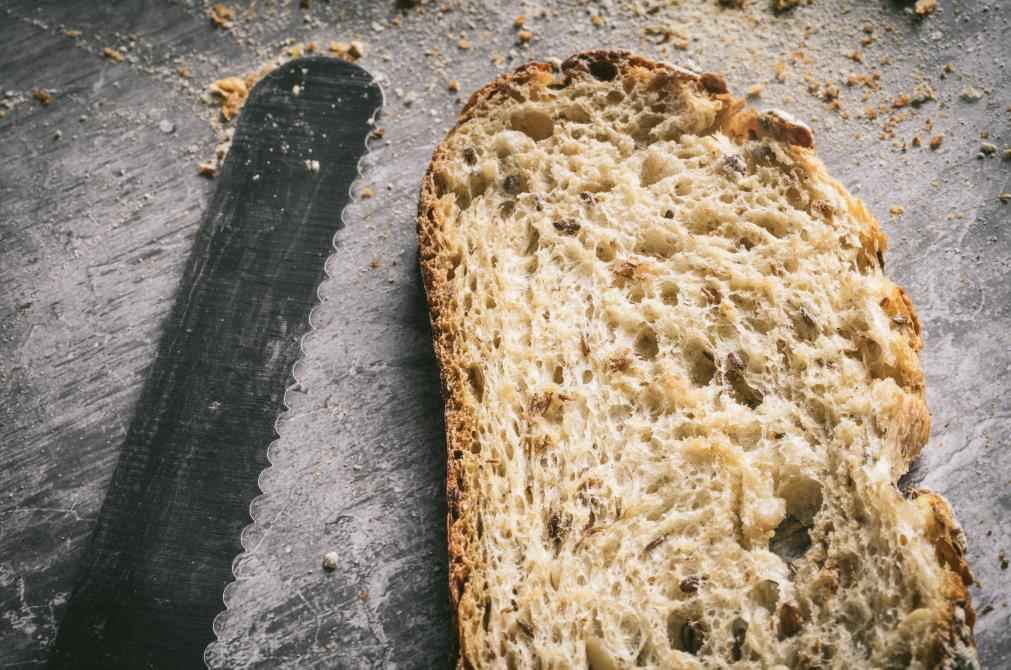 Deciding on whether or not to sell Pankiri in your knife store can be a hard decision to make. It's a kitchen knife that's mainly the same as a typical bread knife. Another consideration is the higher cost that comes with better steel for a bread knife.
The higher prices compared to a standard bread knife goes both for you and the customer. Because of this, many shops settle on not selling Pankiri.
The instances where it should be a must product to have is if the store primarily sells Japanese kitchen knives. Not many customers may walk in specifically for Pankiri, but it will let customers know that you have a wide range of products available in your store.
If you want to offer something different to your customers, even with all the Japanese blades, Pankiri is a good option.
Pros of selling Pankiri
Customers will remember your store for the options presented, even for bread knives.
Pankiri has better sharpness for longer periods than the typical bread knife, which is incredibly challenging to sharpen. It's the best sales pitch to let your customers know about Pankiri, especially if the buyer plans to use it for more than bread.
Knifemakers have differently styled Pankiri that can be the perfect cutting tool for cooks looking for something peculiar with a serrated edge.
Cons of selling Pankiri
An average user won't see a difference between Pankiri and a much cheaper alternative – at least by looking at them.
Pankiri tends to be expensive. Even more so than popular Japanese knives like Gyuto and Santoku.
Everything discussed so far about Pankiri should give you an idea of whether it's a good kitchen knife to have in your store or not. For many knife shop owners, making a decision like this can get overwhelming.
That's why we have low minimum order quantities for kitchen knives like this. At just 50 MOQ at wholesale, you can get enough Pankiri to test if it makes a good selling product.
It isn't just wholesale services we have at LeeKnives. We can supply you with the perfect knife you have following your design and materials of choice. Order completely customized knives from us or purchase knives in bulk, private label them, and have your own product. You can request a quote from us by clicking here.