420J2 is a low carbon, high chromium stainless steel that's more on the lower end of the spectrum. The primary use cases of this somewhat soft steel are budget knives, surgical equipment, and general purpose equipment such as hair cutting shears.
The knives made from 420J2 steel can appeal to users that need corrosion resistance and toughness. However, as with other steel, this superiority in one aspect impacts its other properties.
In this article, we'll cover the composition, properties, and general features of 420J2 steel while comparing it to similar and competing higher-end steel. Read to the end to discover if the blades made from this steel is a good product choice to sell.
420J2 steel composition
Carbon: 0.15 to 0.36%: increases hardness, wear resistance, and strength
Chromium: 12 to 14%: greatly improves corrosion resistance, toughness, and hardness
Nickel: 1%: improves strength, toughness, and corrosion resistance at high temperatures
Silicon: 1%: removes impurities from the steel and increases hardenability
Manganese: 1%: boosts strength and decreases brittleness
Many sources point to 420J2 steel's carbon content as 0.32%. This is within the given range above, but not all 420J2 steel has 0.32% carbon in the composition. It can range between 0.15 and 0.36%.
Additionally, 420J2 steel, like many others, contains traces of phosphorus and sulfur in amounts less than 0.04%. These are impurities rather than alloying elements that can help with machinability in such small amounts.
420J2 stainless steel properties
Here's how the 420J2 steel's chemical composition translates to its properties, covering the most critical aspects.
Hardness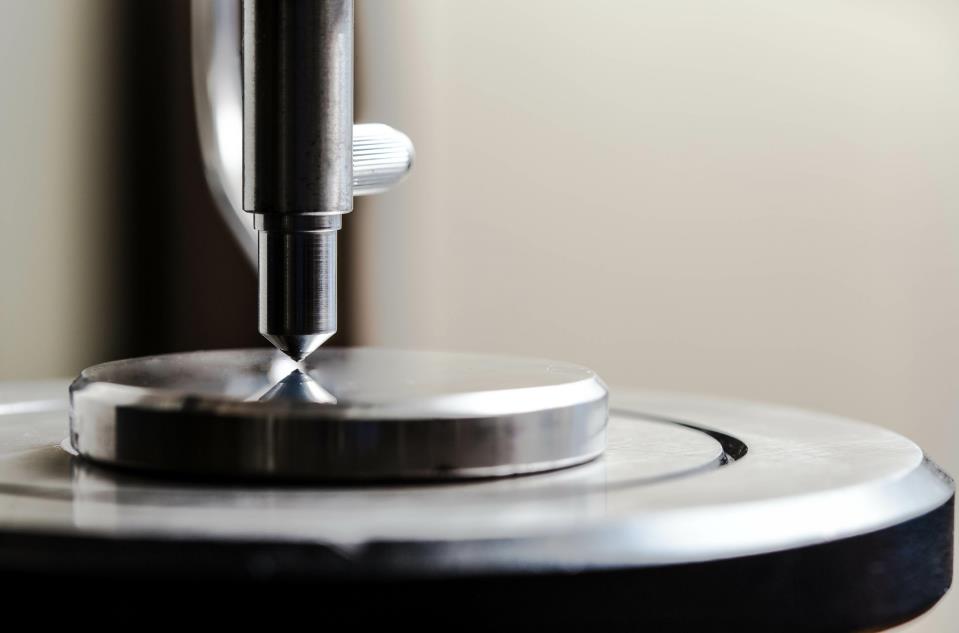 The average hardness rating of 420J2 steel is 54 HRc. However, it can vary slightly depending on the heat treatment. This number is impressive as many steels around the carbon content of 420J2 are considerably softer.
While it isn't hard in particular, 420J2 steel provides the hardness necessary for moderate performance. It delivers a blade that's sufficiently hard for most cases and even favorable for some use. Users looking for a robust knife that will withstand impacts can benefit from 420J2 steel's hardness. Depending on preferences, this hardness rate can also be a pity for others.
Buy Wholesale Kitchen Knives and Start Scaling up with Us Today
Contact us and connect with a sales rep to get a free quote.
Wear resistance
Wear resistance refers to the steel's ability to withstand wear and tear. 420J2 steel has poor wear resistance when put to hard use. The low carbon is what brings down 420J2 steel's wear resistance.
This low level of wear resistance means several things for the average knife user. First and foremost, the blade will inevitably get scratched. These scratches can get quite deep and scattered with use. Even though this is a mere cosmetics issue, many users opt for polishing the blade during sharpening, which brings us to the next point.
420J2 steel's underperforming wear resistance isn't all terrible. Since it can't resist wear and tear that well, it is easy to sharpen it. Even with standard (and cheap) sharpening equipment, giving 420J2 steel knives a sharp edge doesn't take much effort. A few strokes on a low-grit whetstone can bring back its sharpness in minutes.
Corrosion resistance
The corrosion resistance is perhaps the strongest suit of 420J2 steel. With a low amount of carbon and a high chromium content of up to 14%, 420J2 delivers blades that won't oxidize under tough conditions. It not only resists rusting when exposed to water but even acids and ammonia.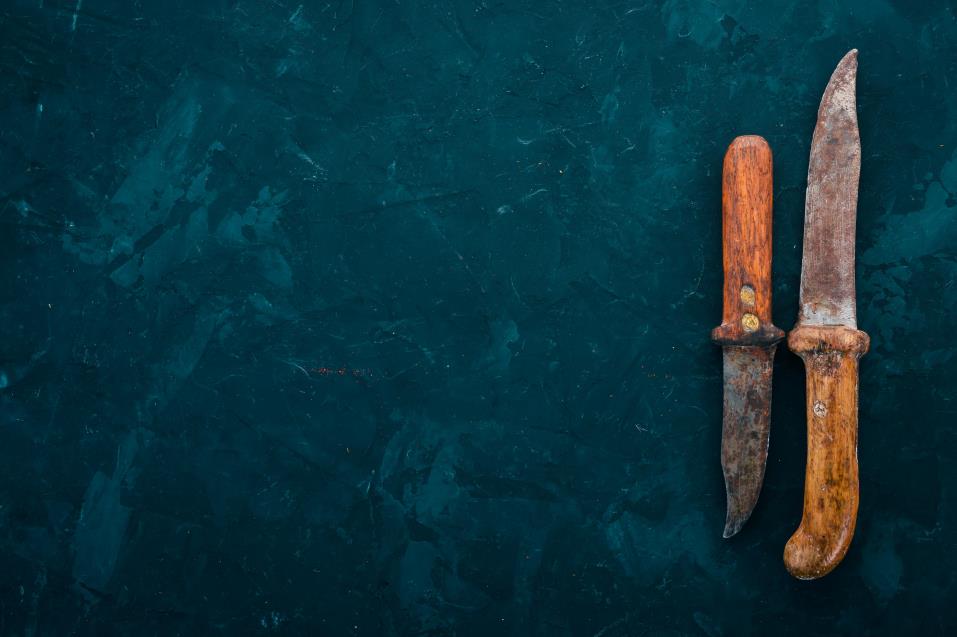 The ability to resist corrosion in such extremes enables manufacturers to produce products with this in mind. It can help store owners appeal to the right types of customers – selling quality diving knives, for example.
This property alone can make the 420J2 steel a favorite. In uses where corrosion resistance is greatly needed, it can produce a very satisfying blade.
Toughness
As with similar steel in this hardness rating, 420J2 steel has good toughness. They are unlikely to get damaged, chipped, or broken under impact. The resistance makes the steel ideal for robust use. From chopping heavily to peeling wood, 420J2 steel's toughness withstands many heavy-duty tasks. Although it will show scratches due to poor wear resistance, it won't affect its durability.
Also, 420J2 steel has good tensile strength, meaning bending the blade doesn't pose a major problem.
Edge retention
All these bring us to edge retention. It is the most important property of any knife steel for most users. Unfortunately, 420J2 steel's edge retention isn't as good as its corrosion resistance or toughness. The low wear resistance and the not-so-hard steel don't deliver a knife that holds an edge well.
If you pick up a 420J2 steel knife and use it for hours, expect to lose a noticeable degree of sharpness every hour. The low hardness and poor wear resistance don't go hand in hand with edge retention.
Nonetheless, there is one benefit to this despite the quick degrading sharpness – 420J2 steel is effortless to sharpen. This trade-off can make shoppers reconsider if they find the edge retention lacking for their use.
Conclusion: how is 420J2 steel as a knife material?
It's not as good as many have expected. Despite 420J2 steel's edge over toughness and corrosion resistance, the poor hardness and edge retention are not even on par with similar lower-end steels.
You can rarely see kitchen knives made from 420J2 steel. It is mainly used for EDC knives, surgical equipment, and other blades that require minimal maintenance.
However, it can be an 'okay' knife, depending on what the end-user demands. Kamikoto, a brand that sells kitchen knives made from 420J2 steel, is the only business we are aware to apply this steel onto cutlery.
420J2 vs. other steel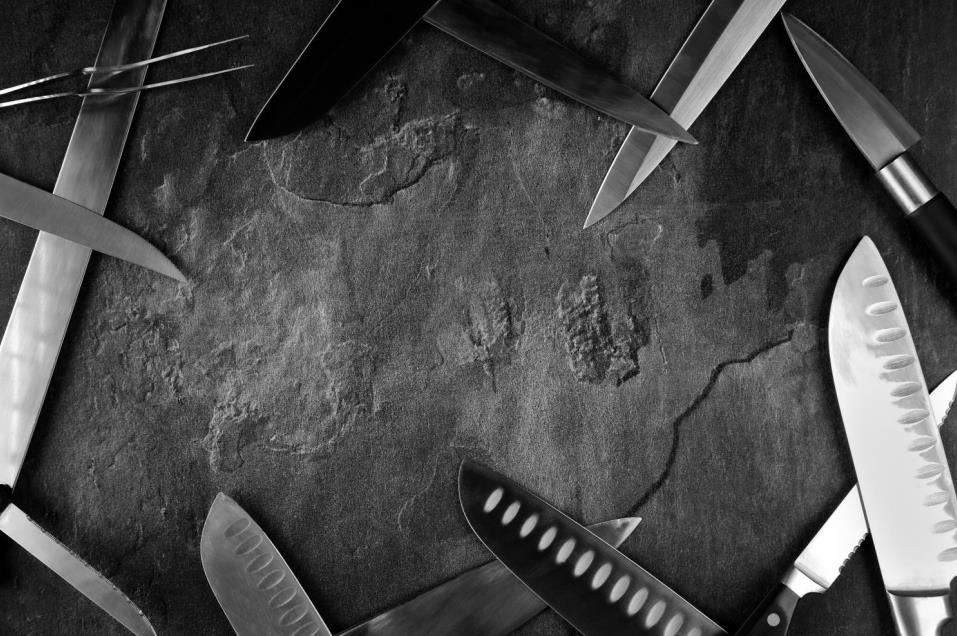 Here is a quick rundown of how 420J2 steel compares to others.
420J2 vs. 3Cr13 steel
3Cr13 is the closest alternative to 420J2 steel. Both steels have almost identical carbon and chromium content and have the same silicon and manganese amount. The noticeable difference in the chemical composition is that 3Cr13 steel has less nickel than 420J2 steel at 0.60%.
The difference between the two is only minor, and so is the outcome of the properties. There aren't distinguishable differences between the two, but the pricing may vary. 3Cr13 steel tends to be more affordable than 420J2. Overall, 3Cr13 might be a better pick than 420J2 steel if you plan to sell the ultimate budget knives.
420J2 vs. 440A steel
440A is superior to 420J2 steel in edge retention and wear resistance with comparable corrosion resistance. 420J2 has better corrosion resistance, but it is only in the extremes. Unless your customers plan to dip the knife entirely in crude oil and cut down things with it, the difference won't be noticeable. However, 420J2 will make longer-lasting diving knives.
Other than these, 440A steel will deliver a similarly priced knife with better performance.
420J2 vs. 5Cr15MoV steel
5Cr15MoV is the best alternative to 420J2 for those looking for better steel with similar corrosion resistance and toughness. 5Cr15MoV steel is widely recognized among kitchen knife enthusiasts, with many notable brands using it to produce blades.
5Cr15MoV is the Chinese equivalent of X50CrMoV15 that delivers much better results than 420J2. It is just as strong and corrosion-resistance and has even better edge retention and wear resistance. These make the 5Cr15MoV a better alternative to stores looking for products with better qualities than what 420J2 steel has to offer.
Buy Wholesale Kitchen Knives and Start Scaling up with Us Today
Contact us and connect with a sales rep to get a free quote.
Should you sell 420J2 steel knives?
In conclusion, 420J2 steel is a good steel choice for knives that need corrosion resistance and durability. However, the poor edge retention and wear resistance bring these features down as a whole.
This knife steel is better for EDC and pocket knives than kitchen cutlery. A kitchen knife made from 420J2 steel will require extensive honing and frequent sharpening. Consider this if you mainly sell kitchen knives.
LeeKnives is a manufacturer of kitchen knives and cutting boards with ranging qualities. We have products that appeal to users of all levels and needs. Browse our catalogs and request a free quote today to source products wholesale.