9Cr18MoV is premium-grade Chinese high carbon stainless steel. Knife manufacturers selling various types of products highly favor this steel. There are several reasons for its popularity among knifemakers. 9Cr18MoV is affordable, delivers satisfying performance, and is widely available.
9Cr18MoV can be an ideal steel choice if you plan to sell products with a great price-performance ratio. You can supply your customers with high-quality products at half the cost.
This article will review what makes 9Cr18MoV a good steel for knifemakers and users. Continue reading to find out its chemical composition, properties, and how it stands against other similar and popular knife steel.
9Cr18MoV steel composition
Carbon (C): 0.95%
Chromium (Cr): 18.50%
Molybdenum (Mo): 1.30%
Silicon (Si): 0.80%
Manganese (Mn): 0.80%
Nickel (Ni): 0.60%
Nitrogen (N) : 0.60%
Vanadium (V): 0.12%
Additionally, 9Cr18MoV has traces of phosphorus and sulfur. These, however, aren't alloying elements. They appear as impurities as a result of smelting. The addition of silicon significantly reduces this, making the impurities account for less than 0.10% of the composition.
Buy Wholesale Kitchen Knives and Start Scaling up with Us Today
Contact us and connect with a sales rep to get a free quote.
9Cr18MoV properties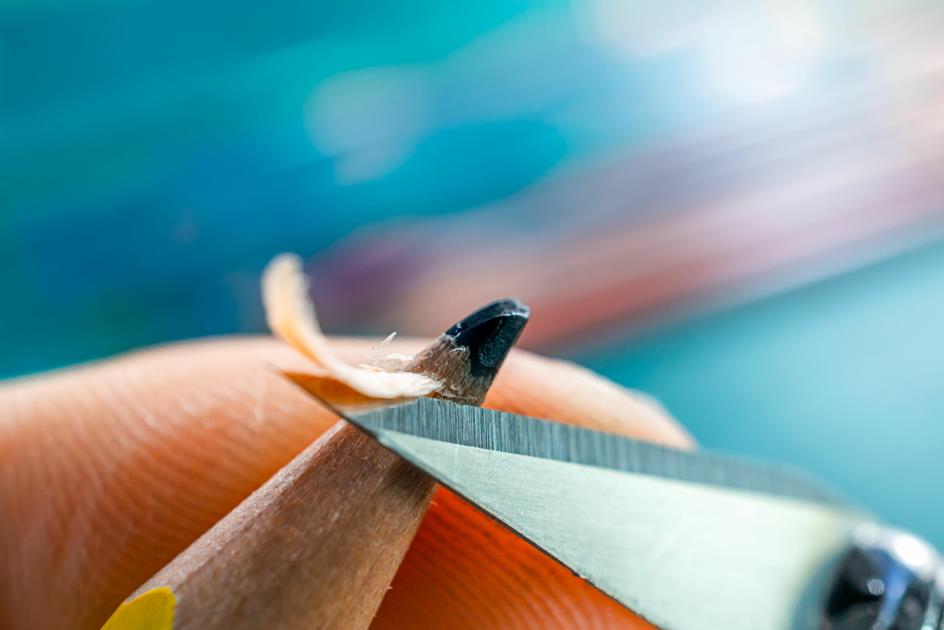 The properties of the steel can tell a lot about what kind of knife it makes. Discover the properties of 9Cr18MoV steel below.
Hardness
With almost 1% carbon, 9Cr18MoV can reach the low 60s on the Rockwell hardness scale. After reducing the excess hardness by tempering, 9Cr18MoV steel's optimal hardness for knives is between 58 and 60 HRc.
It isn't just carbon that contributes to 9Cr18MoV steel's hardness. Vanadium, molybdenum, nitrogen, and chromium also help the hardening process.
The steel's hardness affects many other properties. 9Cr18MoV is at a sweet point to keep a good edge and remain tough for general use.
Edge retention
The knife's ability to keep a sharp edge is critical for most users. The more it keeps a sharp cutting edge, the more satisfying it is the have it in your knife arsenal.
9Cr18MoV steel is at a point in edge retention that satisfies users of all levels. Whether a Japanese-style kitchen knife or a sturdy EDC knife with a G10 handle, 9Cr18MoV steel holds a sharp edge for reasonable periods.
The outstanding edge retention of 9Cr18MoV steel can put a smile on your customers' faces. Its capacity to keep an edge for long periods is one of the top reasons why knife manufacturers turn to 9Cr18MoV steel frequently for creating high-quality products.
Toughness
9Cr18MoV steel only has decent toughness compared to softer German knife steel, like x50CrMoV15. When put side by side with similar steel around the same hardness as 9Cr18MoV, it's quite tough – beyond decent.
It takes continuous incorrect use or negligence to chip 9Cr18MoV steel knives. Considering its maximum hardness, 9Cr18MoV is at a toughness that leaves countless other knife steel behind.
The present molybdenum in the composition increases 9Cr18MoV's tensile strength, and manganese reduces brittleness. After tempered, the knifemaker is left with incredibly durable steel that absorbs shocks without permanent damage.
Nonetheless, it's best to use 9Cr18MoV steel knives with care and not go beyond its purpose. For example, avoiding using a chef's knife to cut frozen foods or cleave bones.
Wear resistance
9Cr18MoV has better wear resistance than most steel around the same hardness without vanadium. Although someone just learning knife steel can find it low, the 0.12% of vanadium is enough to form a considerable amount of vanadium carbides.
This takes the 9Cr18MoV steel's wear resistance one step further as it's one of the hardest carbide types in steel. It ensures the blade is scratch-free for a long while.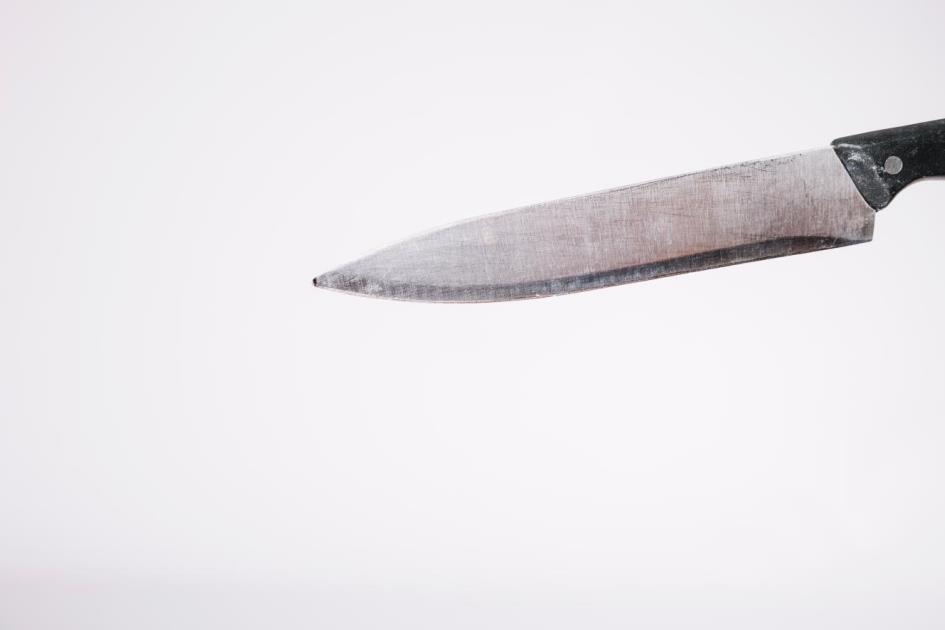 While it's good to have a shining blade, high wear resistance has some downsides. Sharpening a 9Cr18MoV steel knife can get overwhelming. It isn't particularly difficult to sharpen, but 9Cr18MoV demands more from the user.
Luckily, 9Cr18MoV has sufficient edge retention. Your customers won't find themselves looking for a sharpening stone so soon. There is a good trade-off between edge retention, wear resistance, and sharpening ease.
Corrosion resistance
The composition of 9Cr18MoV is enough to prove its excellent corrosion resistance. It's extremely resilient steel to corrosion that won't oxidize quickly.
It takes long hours of neglect in the dirt to rust a 9Cr18MoV steel knife. 9Cr18MoV has 18.50% chromium, which is high for the carbon it has to form chromium carbides. As a result, 9Cr18MoV has an abundance of chromium carbides, ensuring it doesn't oxidize easily.
Silicon also deoxidizes the steel during the smelting process. The low amount of impurities thanks to silicon also helps 9Cr18MoV with corrosion resistance. Overall, it takes a lot of wrongdoings to spot even a tiny bit of rust on a 9Cr18MoV blade.
9Cr18MoV steel characteristics as a knife material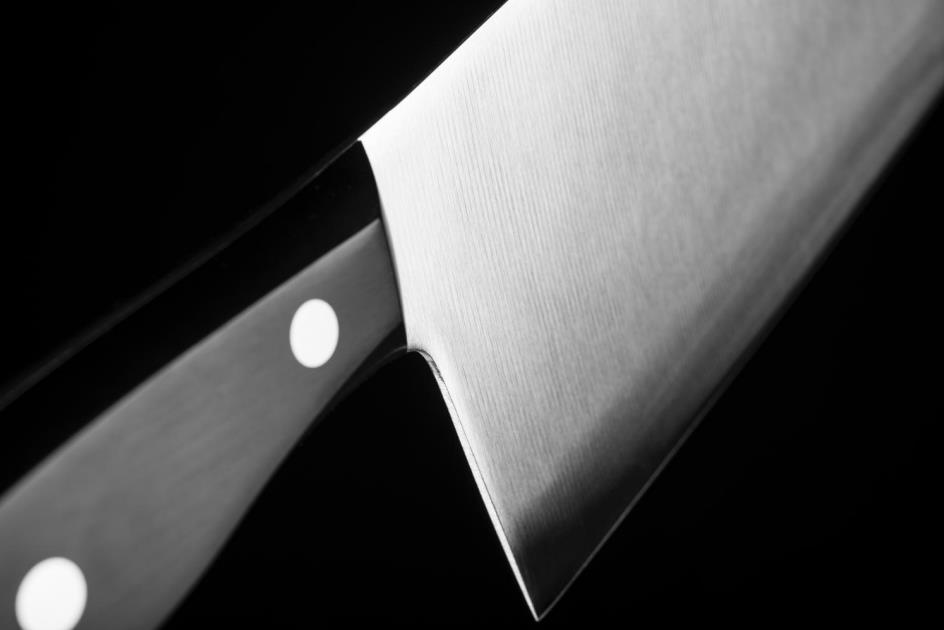 The properties of 9Cr18MoV or any other steel don't mean much if you can't translate them into a blade's performance. It doesn't take being a metallurgist to know how 9Cr18MoV performs as a knife material. Here is what you can expect from it as a knife material.
Proper edge retention: 9Cr18MoV has adequate edge retention for both average and frequent users. It will take a surprising time before knives made from this steel touches a whetstone's surface.
Excellent corrosion resistance: It's very corrosion-resistant steel that won't rust following regular use. Still, it's best to treat it with care. Even wiping the blade with a dry cloth between uses is enough to maintain its shiny look.
Fair toughness: Chipping isn't an issue with 9Cr18MoV steel knives. Using the knife for its designated purpose, like a cleaver for cutting bones or a machete to clear a path, keeps chips and other damages away.
Demanding sharpening: Using a standard whetstone, expect a more extended sharpening session than average. Although 9Cr18MoV knives won't get dull fast, they will eventually. If difficult sharpening is a problem, guide your customers to low-grit whetstones made from silicon carbide or diamond stones. These will deliver the fastest sharpening.
Affordable pricing: 9Cr18MoV is inexpensive for the features you get. It has proper edge retention, corrosion resistance, and toughness that outperform many similar steel. All this comes with an affordable price tag that reflects on manufacturers – and ultimately, the knife shoppers.
Buy Wholesale Kitchen Knives and Start Scaling up with Us Today
Contact us and connect with a sales rep to get a free quote.
9Cr18MoV vs. popular steel
The affordable pricing and wide availability make 9Cr18MoV a popular knife steel choice. So how does it compare with other widespread knife steel? Find out below.
D2
D2 is a popular knife and tool steel. It's one of the first steel choices beginner knifemakers make. Since it's commonly used by inexperienced blacksmiths, it carries a bad reputation. Nonetheless, D2 steel can make a solid knife blade following an appropriate heat treatment procedure.
If properly heat treated, D2 can come close to 9Cr18MoV. The only thing that stands out about D2 is the low chromium amount. Since this alloying element is crucial for corrosion resistance, D2 steel is more prone to rust. Although it's technically stainless steel, setting up a care routine is recommended for knives made from D2 steel.
Other than these, D2 has a bit better edge retention and is on par with 9Cr18MoV in toughness. If corrosion resistance is a necessity, 9Cr18MoV is a superior choice. Learn more about D2 steel from here.
1095
9Cr18MoV and 1095 aren't very comparable to one another. Let alone the low amounts, 1095 doesn't have any chromium. It has a simple composition with 0.90 to 1.03% carbon and 0.30 to 0.50% manganese.
While 1095 steel can have more carbon than 9Cr18MoV, it isn't nearly as hard. Therefore, it can't hold an edge as long and isn't as wear-resistant. 9Cr18MoV produces a better knife blade overall. Nonetheless, 1095 steel is a bit tougher and sharpens more leisurely than 9Cr18MoV.
The reason 1095 is so popular lies behind its easy heat treatment, sharpening, and balance between edge retention and toughness. We've also covered this knife steel in a previous article.
9Cr18MoV vs. similar steel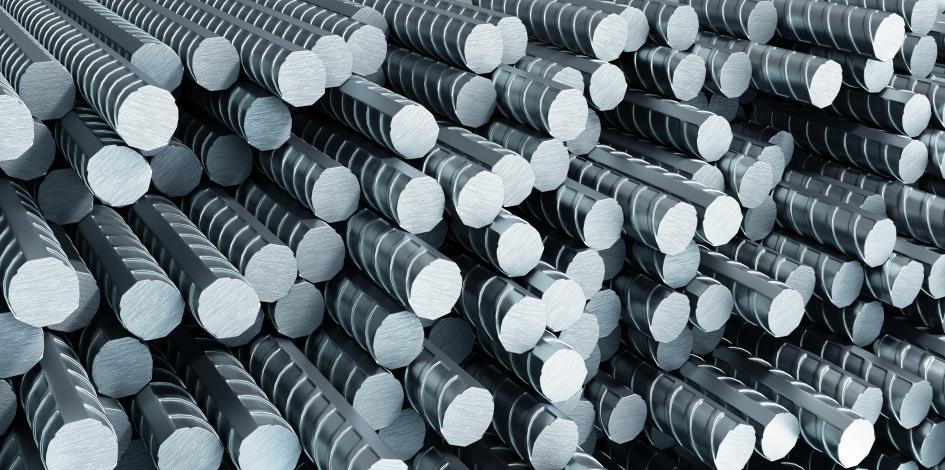 There are other alternatives to 9Cr18MoV if you're looking for similar features. Here is how 9Cr18MoV stands side by side with a few options.
VG-10
VG-10 steel is predominantly used for Japanese kitchen knives. It's harder and sharper than 9Cr18MoV. Knife manufacturers can achieve higher hardness with VG-10.
However, this doesn't always ensure better edge retention. While VG-10 can take a fine edge to the point it's scary, 9Cr18MoV stays sharper for longer.
Since sharpness for delicate slicing needs is a must for Japanese kitchen knives, VG-10 suits them better. After all, it's Japanese knife steel. For anything else, like general use or pocket knives, users will appreciate the all-rounder nature of 9Cr18MoV more.
Lastly, 9Cr18MoV and VG-10 have similar corrosion resistance, but the former is tougher. VG-10 sharpens faster, but novice sharpeners can have trouble avoiding microchips.
440C
In the 440 series steel, 440C is the most comparable to 9Cr18MoV. Knifemakers favor 440C for its easy heat treatment. It hardens easily by air quenching, making it effortless to harden.
Both 440C and 9Cr18MoV have comparable hardness and corrosion resistance. However, 9Cr18MoV is much tougher and takes a finer edge. 440C keeps its sharp edge more extended durations but in a rather strange way. It doesn't get dull but microchips; the edge becomes toothy. The knife still continues to cut, but not in an ideal way that produces clean cuts.
Home cooks looking for a simple knife that cuts may find this complimentary. For other and professional uses, 440C doesn't deliver a satisfying blade as 9Cr18MoV. Still, there is more to talk about this steel. Read our review of 440C.
Is 9Cr18MoV steel a good choice for your knife store?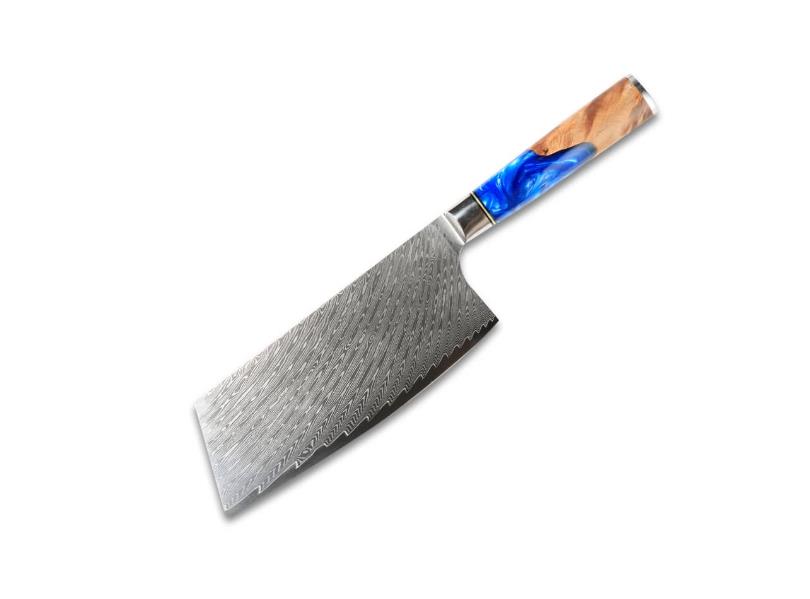 9Cr18MoV is high-grade steel with affordable pricing. Whether manufacturing or outsourcing the products, you can offer low prices to your customers. For the price buyers pay and the qualities they get from it, 9Cr18MoV is a good choice for knife stores.
There are other options that have better properties than 9Cr18MoV in every aspect. However, delivering balanced traits across all the features is hard to come by, albeit at a fair price. These make 9Cr18MoV a popular choice for knife stores that want to appeal to the general public – home cooks, campers, regular fishers, etc.
If these sound perfect for your knife store, here is how you can begin selling 9Cr18MoV knives.
Start selling 9Cr18MoV knives with LeeKnives today.
We can be the only manufacturer you ever need. LeeKnives is a leading knife manufacturer based in the knife capital of China, Yangjiang City.
You can purchase 9Cr18MoV knives in bulk or customize/replicate any knife you desire. Browse through our 9Cr18MoV knives catalog from here to see each product's MOQ, customization options, and materials used. Note that we can always alter the products to fit your clientele's needs.
Don't hesitate to request a quote from us today – we aim to help businesses of all sizes.