Wood has been the most popular knife handle material for centuries. It's an accessible, natural material that gives blades a visual appeal and features that benefit its user.
While it's the best knife handle material for many, choosing the right wood is challenging. There is a lot to consider, from aesthetics to hardness of wood to the knife's purpose.
This article will list the best woods for making knife handle scales and cover important details.
Why choose wood for knife handles?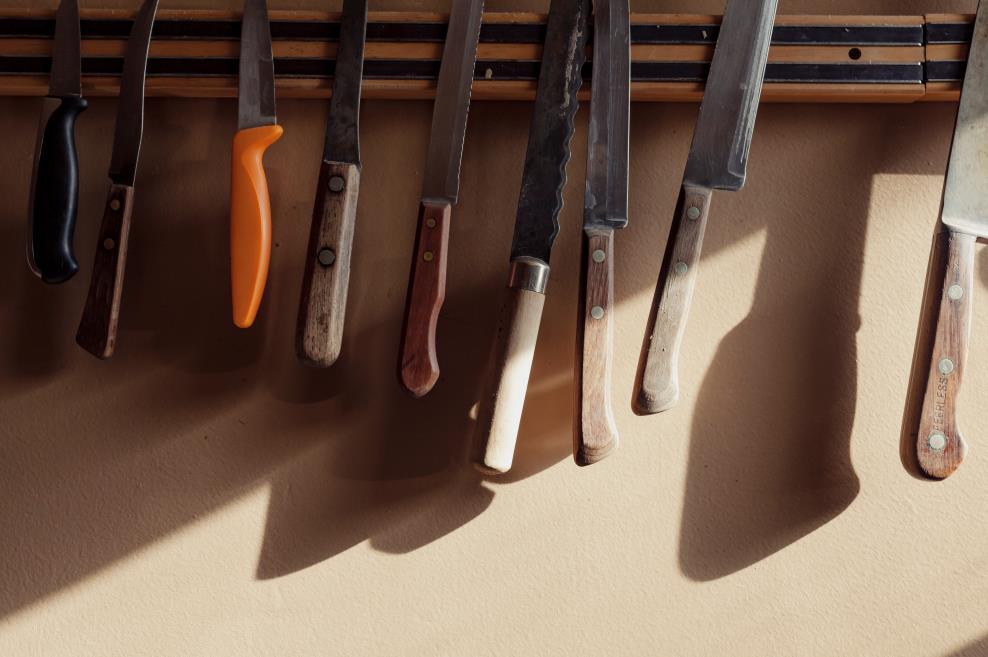 Wood is one of the most available materials for any industry. It's affordable with plenty of choices. If one type of wood you prefer is over your budget, the chances are there is a similar one but cheaper.
Aside from its broad price, wood is incredibly resilient. They do well against moisture, making them naturally antibacterial. Wood is easy on the hands, and the grains give it a firm grip. It has self-healing attributes that increase its lifespan, ensuring the user gets to use the knife for many years, if not decades.
Considering the wide varieties, we can't just cover wood as a general topic. That's why we brought this article together – to help you pick the best wood for the products you're selling in your knife store.
List of best wood for knife handles
Here are the most popular and appropriate wood types to make knife handles, covering their features, pros, and cons.
Ebony

Ebony is one of the densest hardwoods. Furthermore, it's so dense that it sinks in water. Ebony is one of the best picks if you're looking for a sturdy wood handle for the blades you're selling.
Its density isn't only good for equipping a robust blade with a durable handle. Ebony's beautiful dark-colored, almost black grains found their place in premium furniture, flooring, and interior design.
As expected, Ebony is pretty expensive. It's totally worth it for its price, though. You'll get an incredibly long-lasting knife handle that maintains its look, shape, and colors over the years. Ebony does particularly well in wet climates and conditions.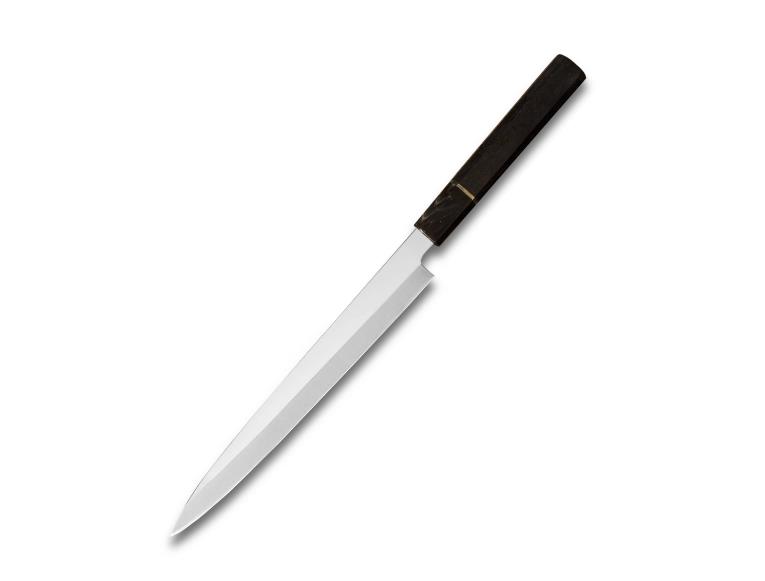 Pros
One of the densest woods for knife handles, Ebony might just last longer than the blades.
An ideal knife handle material for users looking for heavy-duty work.
Cons
Ebony is expensive, and not every knifemaker offers them.
Being this dense, it has a weight to it. This can alter the knife's overall balance.
Buy Wholesale Kitchen Knives and Start Scaling up with Us Today
Contact us and connect with a sales rep to get a free quote.
African blackwood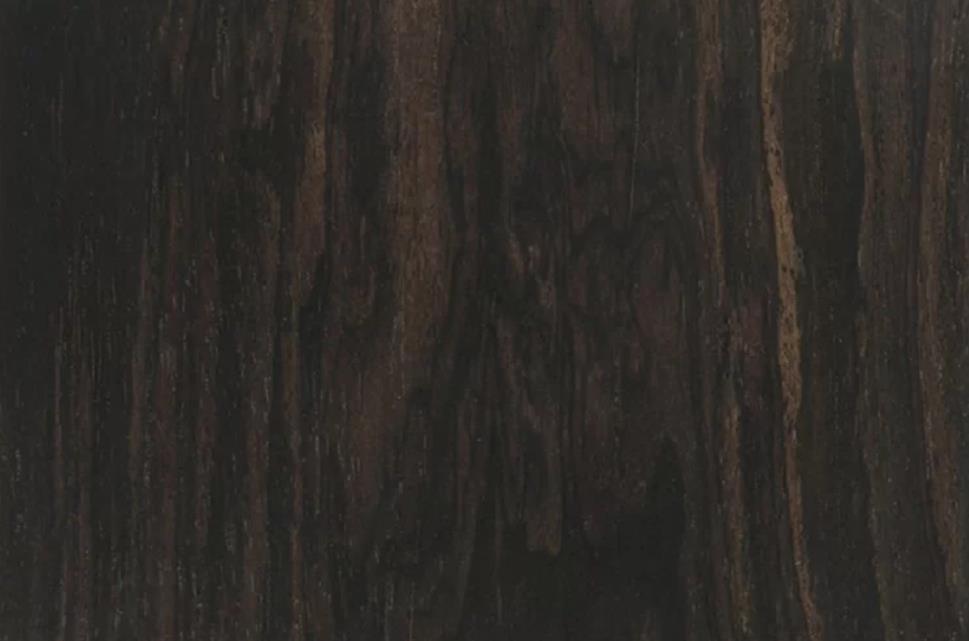 African blackwood is a highly dense and durable wood for making knife handle scales. It has a dark finish with hues of brown.
Its density gives the knife handle two great features: water resistance and easy carving. Although wood repels moisture naturally, African blackwood's density does this one step further. When the knifemaker needs to carve details on the handle, you can be sure that African blackwood will hold on to them.
On the flip side, African blackwood tends to be quite heavy, adding to the knife's weight more than many other alternatives. The density of this wood can also make it difficult to work with typical woodworking equipment. Its density often makes knifemakers pick up metal-working equipment to do detailed work.
Pros
An admiringly dense, durable, water-resistant wood that holds its appearance for long.
It's evenly textured, so the users have a consistent grip from all parts of the handle.
Cons
African blackwood is more on the expensive side.
It can be challenging to carve and work for knifemakers, also raising prices.
Bocote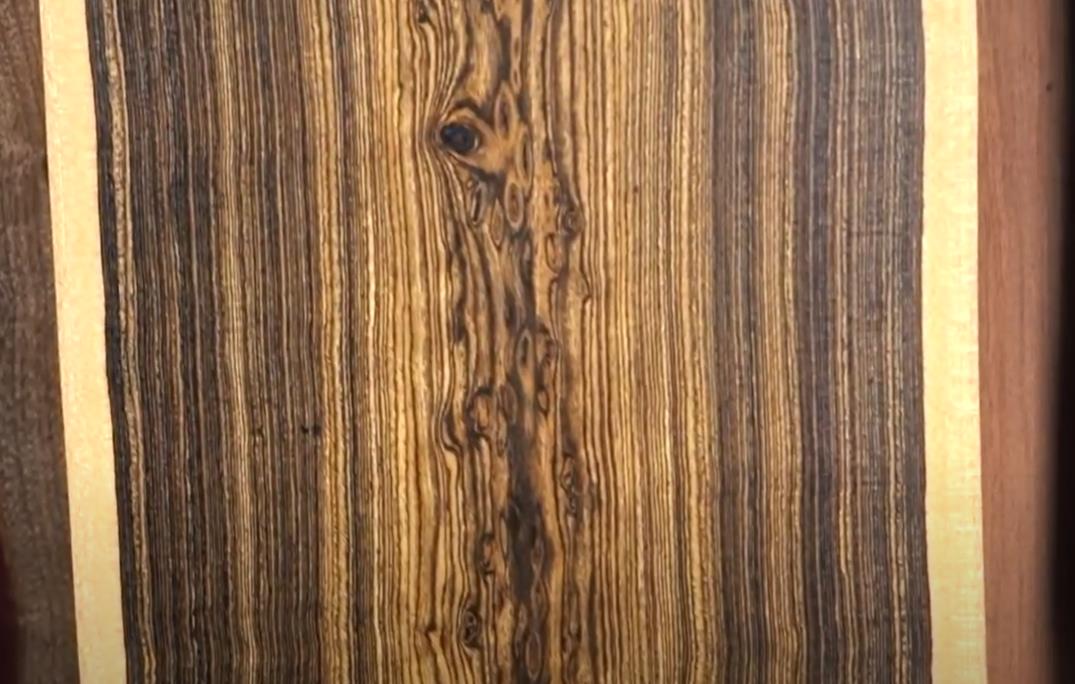 Knifemakers favor Bocote for having one of the most attractive grain patterns. It has a golden brown color with black streaks running through it. Bocote is undoubtedly not the densest wood but has a lot of natural oils that help with resisting moisture.
Bocote takes a lot of years, possibly decades, to wear down, thanks to its small pores with a dense structure. Overall, it's an excellent wood for making knife handles. The only downside to it is the high price tag that comes with its striking appearance.
Pros
Rich in natural oils, Bocote is exceptionally resilient to moisture.
It's dense enough to last long in any environment, from kitchens to outdoors.
The yellowish, gold brown color with dark streaks produces an aesthetic handle.
Cons
It's significantly more expensive than most wood listed in this article. Bocote is more for custom and high-end knives.
Cherrywood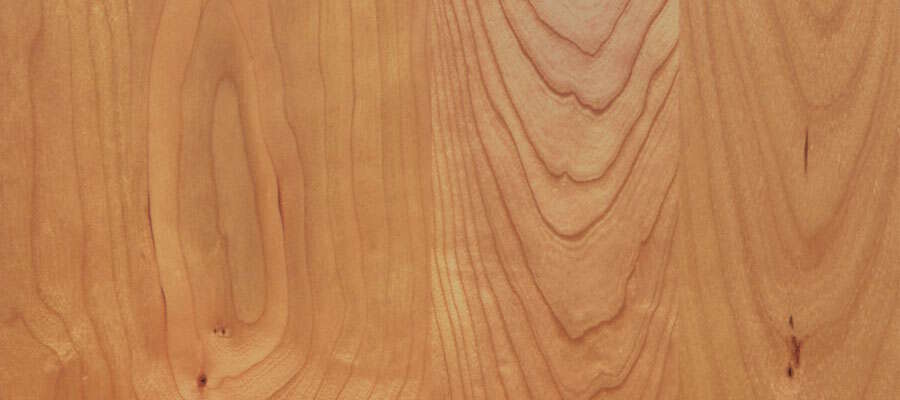 Cherrywood has many applications in the kitchen industry. It's used for making cutting boards and butcher blocks other than knife handles. Despite some of the misconceptions, Cherrywood is entirely food-safe.
The density of Cherrywood is ideal for frequent use but isn't the best. Nonetheless, it's hard enough for a knife handle and provides a comfortable hold. Since it has many uses, it's broadly available and affordable.
Pros
Cherrywood is dense to be long-lasting and soft enough to provide a comfortable grip.
It's an affordable choice for knifemakers.
Cons
There are better alternatives to Cherrywood if the user looks for something specific. For example, high water resistance.
Cocobolo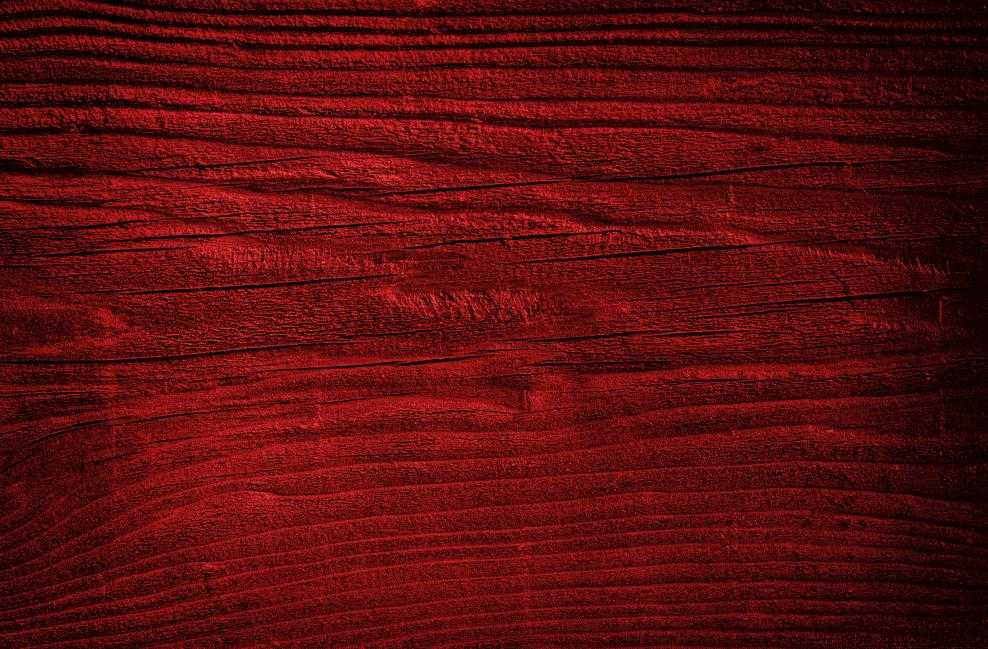 Cocobolo is an incredibly durable knife handle material that has become more popular over the years. This wood is primarily used for making fine musical instruments. It has plenty of colors, with black, purple, yellow, and red, perfect for offering various natural wood colors for your customers.
Like Bocote, Cocobolo is rich in natural oils, making it repel water and resist moisture easily. It's moderately dense with tiny pores, so you can expect robust work from it. However, it can break on the user if they expect continuous heavy-duty use.
Lastly, Cocobolo only grows in Central America, and with its high demand but limited supply, it's expensive.
Pros
Cocobolo has plenty of color options – black, purple, yellow, and red.
It has an oily feel that's very easy on the hands.
Cons
It's an expensive wood that's not for every knife. Cocobolo is more suitable for high-end slicers and custom EDC knives.
Rosewood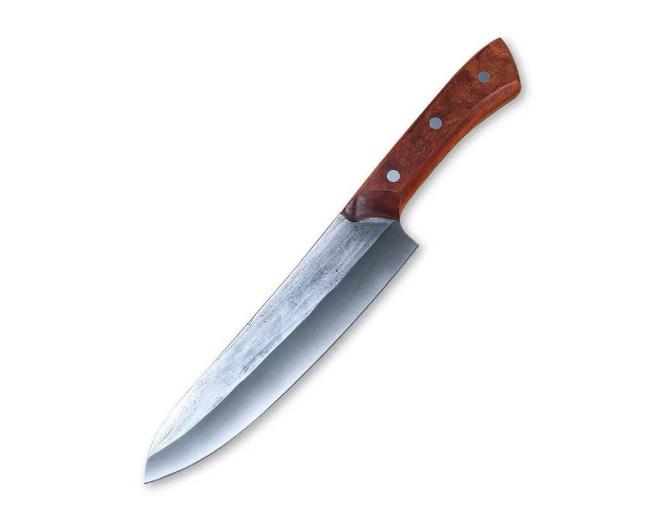 Yet another wood favored for its beauty, Indian Rosewood has a similar appearance to red Cocobolo in a darker build. However, it's available at half the price, sometimes even one-third, making it a cost-efficient wood for handles.
A great feature of this wood is its weight-to-density ratio. It's relatively lightweight yet denser than similarly weighing alternatives. Indian Rosewood gets darker over time, showing its age by binding with the dark patterns running across its surface.
Pros
It's a durable wood that resists termites and moisture.
If you're going for a dark handle, it's considerably more affordable than other Rosewood alternatives that you should consider.
Cons
The dust from sanding Indian Rosewood can irritate the eye and cause respiratory ailments. The knife handle needs to be appropriately polished to prevent these.
Oak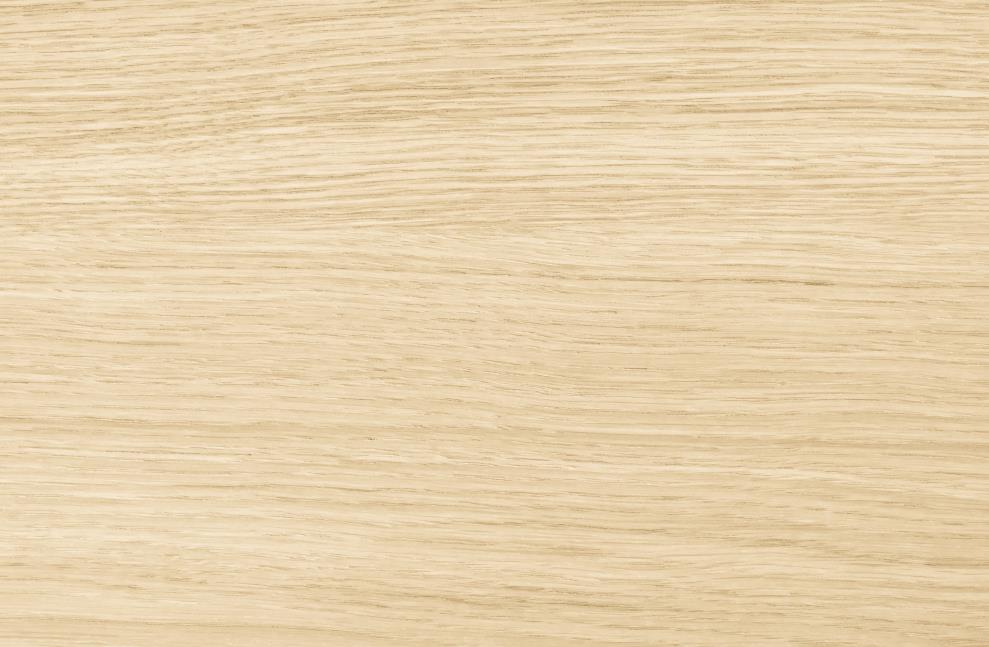 Oak is one of the most popular wood choices for knife handles. It's affordable, durable, aesthetically pleasing, and has many colors. Oak color ranges from light gray-ish beige to dark brown. The many color options are why most manufacturers select it as the go-to wood for knife handles.
Another reason why it's so popular is the ease of working with it. Knife manufacturers can easily carve and assemble Oak handles. It's the most suitable wood for beginner knifemakers selling custom knives.
Pros
It's affordable and highly available. Knifemakers of all levels find Oak very cost-effective for their business.
Oak is stable and sturdy enough for most indoor or outdoor uses despite the low price.
Cons
There are better options for Oak in specific traits. For example, Ebony for a sturdier handle or African Blackwood for increased water resistance.
They don't have the natural self-healing characteristics of wood.
Walnut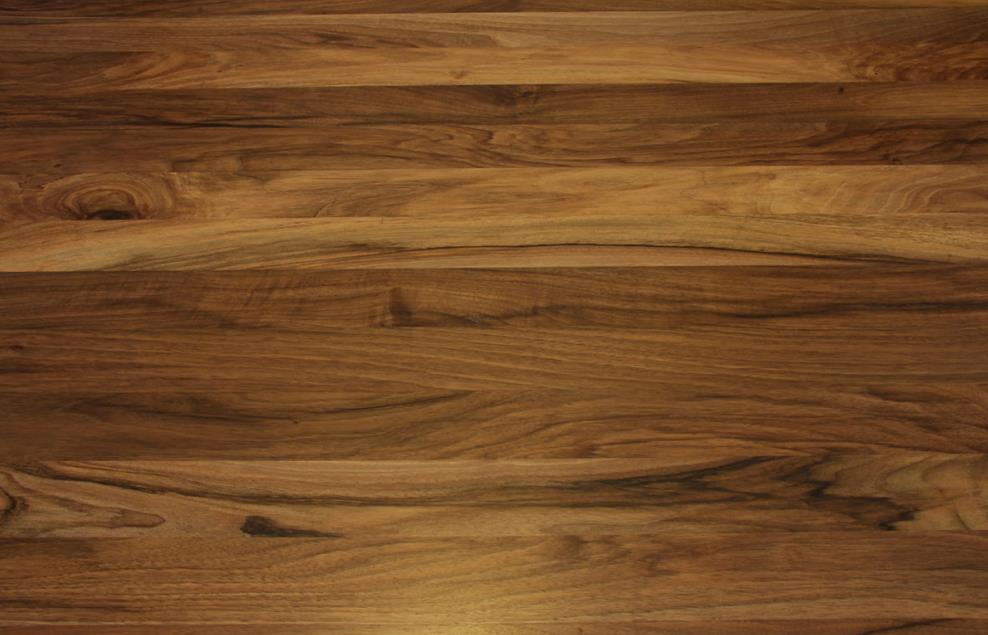 Walnut is one of the most popular hardwoods that have extensive use. You can see them everywhere, from furniture to flooring to firearm handles.
Walnut has decent qualities as a knife material, but it's definitely not the best. It indeed has a luxurious appearance. However, the elegant appearance can easily break on the user if the demand is too much.
The knife handles made from Walnut maintain their lavish appearance the best in not-so-humid environments. They can crack or split under continuous use and when exposed to water in and out regularly. Still, it's an adequate knife handle material for average users who don't use their knives often.
Pros
It's widely available with many colors ranging from light to dark hues.
Walnut is considerably affordable as it grows in many parts of the world.
Cons
It's not a suitable handle material for heavy-duty knives.
Neglecting care leads to damages faster than others.
Stabilized wood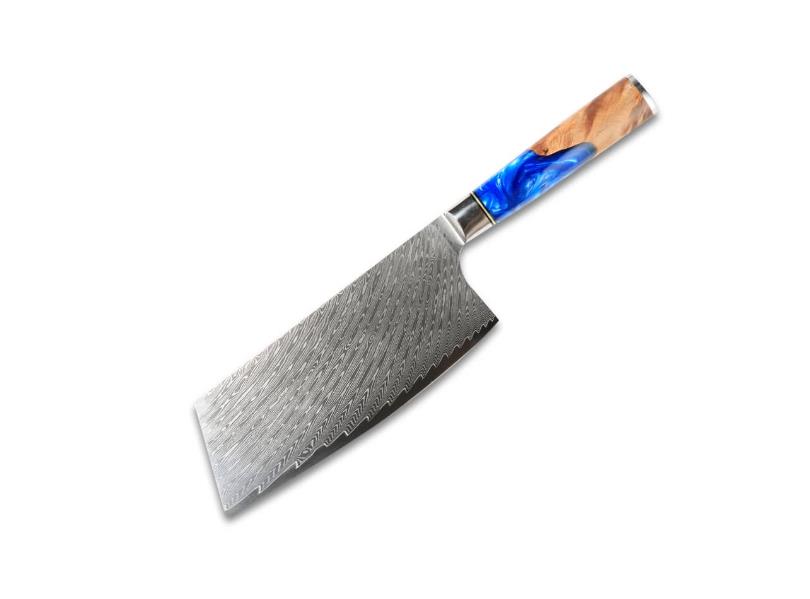 Stabilized wood isn't entirely natural like others in this list. It's a composite material that contains natural wood. It's made from wood waste, like scraps, sawmill dust, and small pieces. These are combined using resin and dyed to appear the same as natural wood.
Today's manufacturing can make sophisticated stabilized wood that performs even better than many natural alternatives. However, finding good-quality stabilized wood can be a tricky hunt.
Pros
It's a composite material with plenty of choices – more so than natural wood.
Stabilized wood is effortless to work with for knife manufacturers and inexpensive.
Cons
The quality can raise questions, depending on where you buy it.
What kind of wood should you choose to sell in the store?
Choosing wood for the products you sell in the store is straightforward. An understanding of your customers' needs and the purpose of the knives you sell are enough to form an idea.
You can present your customers with aesthetically pleasing wood choices, provide extra durability for robust uses, or equip the blades with essentially waterproof handles for divers and campers.
The sheer number of wood options enables knife manufacturers to meet the standards of many customer types. This is one of the reasons why wood is perhaps the best handle material – the ability to adapt to a wide range of people's necessities.
Buy Wholesale Kitchen Knives and Start Scaling up with Us Today
Contact us and connect with a sales rep to get a free quote.
What to consider when selling a wood handle
There are a few points knife stores need to consider with wood handles. Here are the most critical considerations you need to take into account before selling knives with wooden handles.
Maintenance
Wood handles come with upkeeping requirements along with a few dos and don'ts. They must be regularly oiled to keep their shine and water repelling attributes.
As wood is porous, they aren't dishwasher safe. Users must hand-wash them using warm water. Otherwise, cracks or the handle separating from the tang will be inevitable. So, remind your customers to hand-wash their knives, especially if they are made from high carbon steel.
User preferences
The wood handle care requirements bring us to the preferences of your customers. Not everyone will find hand-washing them enjoyable, even though it benefits and prolongs the life of their knives.
These users are more prominent among home cooks, which make up the largest customer profile for many knife businesses. Wood won't be an ever-lasting handle if your customers aren't keen on washing their knives by hand.
Price
There is no shortage of wood types – that's without a doubt. However, wood is still expensive compared to other knife handle materials. Despite the varieties offering affordable alternatives, bamboo and plastic still have lower prices.
If you find wood handles expensive, you can also consider stabilized wood. They have similar attributes to actual wood with an almost identical look.
What about other material handles?
Wood isn't the only knife handle material though it's the most popular. There are many other natural and synthetic materials used for making knife handles. We've put together an article specifically for this. Read about different knife handle materials here.
Regardless of your favored knife handle material, our OEM services can fit them to the perfect blades you've always pictured.
Our catalogs also have plenty of knife options with different handle materials. Browse through them and request a free quote to see how we can take part in growing your knife business.