Both D2 and S35VN steel are popular knife steel favored by knifemakers. D2, for its availability and easy heat treatment; and S35VN, for its superior toughness, and resistance.
The two steel delivers unique products with distinct qualities. As store owners, it can be challenging to choose between knife steels, even if their properties are entirely dissimilar.
Figuring out whether D2 or S35VN is better for your store requires careful consideration of their composition, properties, and applications. This article will cover just that – comparing S35VN and D2 steels across these aspects to help you decide.
What is S35VN steel?
S35VN steel composition
Carbon: 1.40%
Chromium: 14.00%
Vanadium: 3.00%
Molybdenum: 2.00%
Cobalt: 0.50%
Niobium: 0.50%
Nitrogen: 0.10 to 0.40%
S35VN or CPM-S35VN is a powder metallurgy steel developed by Crucible Industries. The company is well-known among knife enthusiasts for producing high-quality steels.
S35VN is considered an upgrade from the popular CPM-S30V. It has a similar chemical composition, except for added niobium which improves toughness. It is a type of steel that has an optimal balance between toughness and edge retention.
This knife steel is ideal if you are looking for quality products. You can find S35VN more commonly in pocket knives, but a handful of kitchen knives still benefit from what S35VN steel offers.
What is D2 steel?
D2 steel composition
Carbon: 1.55%
Chromium: 11.50%
Manganese: 0.90%
Vanadium: 0.80%
Silicon: 0.45%
Copper: 0.35%
D2 is a high carbon high chromium tool steel developed in the 1920s. Countless steel manufacturers produce D2, making it widely available and affordable. Although it's intended for tooling, it's an attractive steel for knifemakers, especially custom knifemakers.
D2 steel's highlight is its wear resistance. It makes a blade that holds an edge for satisfying periods, whether for working or recreational use. Although the toughness and corrosion resistance of D2 knives isn't at the same level as their edge retention, it's adequate for most users.
You can find an abundance of D2 steel knives at affordable price ranges. From folding knives to fixed-blade knives, there's a D2 knife for everyone.
Buy Wholesale Knives and Start Scaling up with Us Today
Contact us and connect with a sales rep to get a free quote.
S35VN vs. D2: steel properties
Hardness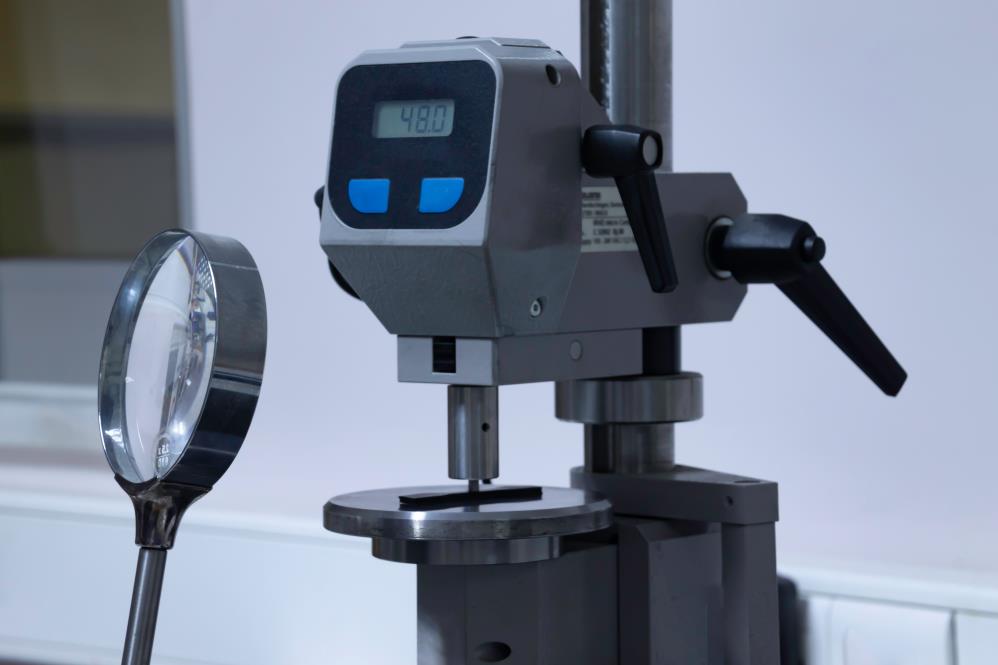 S35VN knives are typically measured between 59 to 61 on the Rockwell hardness scale. D2 steel knives, on the other hand, have a broader hardness range. You can find a D2 steel knife as low as 54 HRc or as high as 64 HRc, but most fall between 58 and 62 HRc. A D2 steel knife at a low Rockwell hardness will have better toughness with lower edge retention and vice versa. 
It's important for wholesale buyers to consult the manufacturer and decide on the optimal hardness for customers before ordering any knives.
Edge retention
The edge retention capability of S35VN is pretty much the same throughout different hardness ranges. D2 steel, however, can have varying edge retention results depending on the hardness.
Regardless, S35VN blades hold an edge longer than their D2 counterparts, even on the low end. The vanadium carbides prove their worth by improving S35VN steel's wear resistance – and its edge retention with it.
Most CATRA testings show D2 scoring between 470 and 500 TCC (mm). S35VN isn't too far off but higher at around 520 TCC – higher being more wear-resistant, thus having better edge retention.
Toughness
While the edge retention of S35VN and D2 are quite similar, there's a noticeable difference in toughness. S35VN steel knives often take a beating without edge chipping, but the same can't be said for D2.
If your customers are utilizing their knives outdoors for vigorous cutting tasks, S35VN is a much better steel to meet their needs. D2 can be strong enough for most cutting applications, but heat treatment plays a crucial role.
We advise knife stores to consult with manufacturers about heat-treating D2 steel accordingly. Otherwise, what you sell may not live up to customer expectations.
Corrosion resistance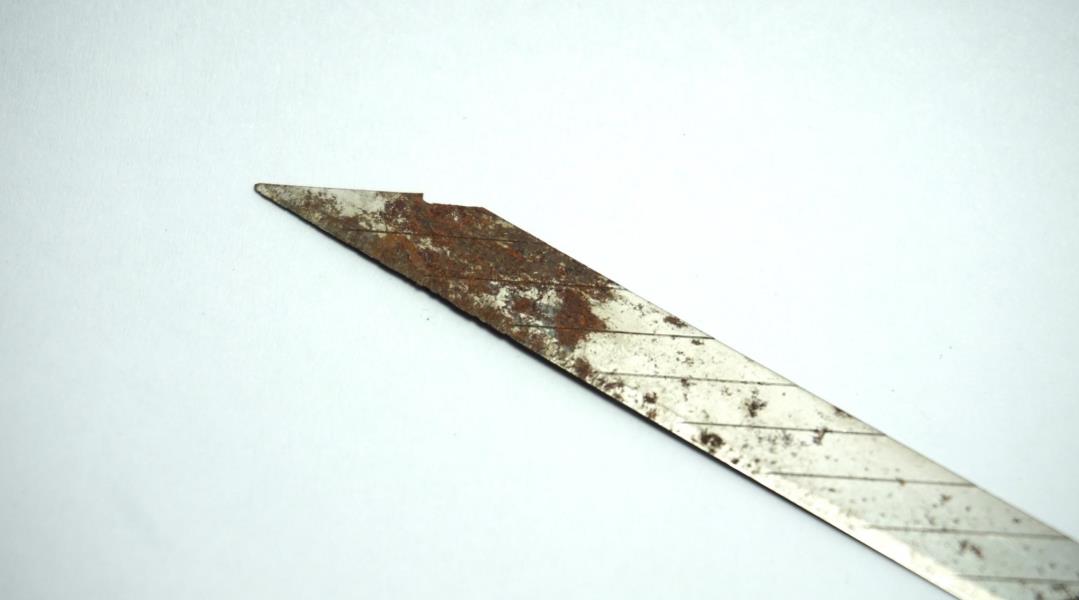 D2 isn't stainless steel. It won't rust immediately with up to 11.50% chromium in its composition, but it doesn't hold well to prolonged exposure to corrosive elements and environments.
CPM-S35VN has great corrosion resistance. It keeps its shiny look after being subject to corrosive elements. Still, it's best to look after S35VN steel knives, though they are more forgiving to neglect.
D2 steel once more falls behind as it's harder to sharpen. The powder metallurgy process equips S35VN steel with a fine microstructure that grinds nicely. The better edge retention and easier sharpening make S35VN such an attractive steel choice over D2.
Still, D2 steel is relatively easier to sharpen than many other knife steels. Using a standard sharpening stone, your customers can sharpen up their S35VN and D2 steel knives without much effort.
Price
S35VN is more expensive than D2 due to lesser availability and manufacturing costs. The powder metallurgy process drives its price higher, making it a fairly expensive steel. Still, it isn't as expensive as super steels in the market.
D2 steel is one of the most affordable steels knifemakers can get. It's widely available in the United States, and heat treating it isn't costly. These make D2 steel knives much more affordable than the S35VN.
The comparison table
| | | |
| --- | --- | --- |
| | S35VN | D2 |
| Hardness | 59 – 61 | 58 – 62 |
| Edge Retention | 7/10 | 6/10 |
| Toughness | 6/10 | 4/10 |
| Corrosion Resistance | 7/10 | 4/10 |
| Sharpening Ease | 7/10 | 6/10 |
| Price | Moderate/Expensive | Affordable |
S35VN vs. D2: applications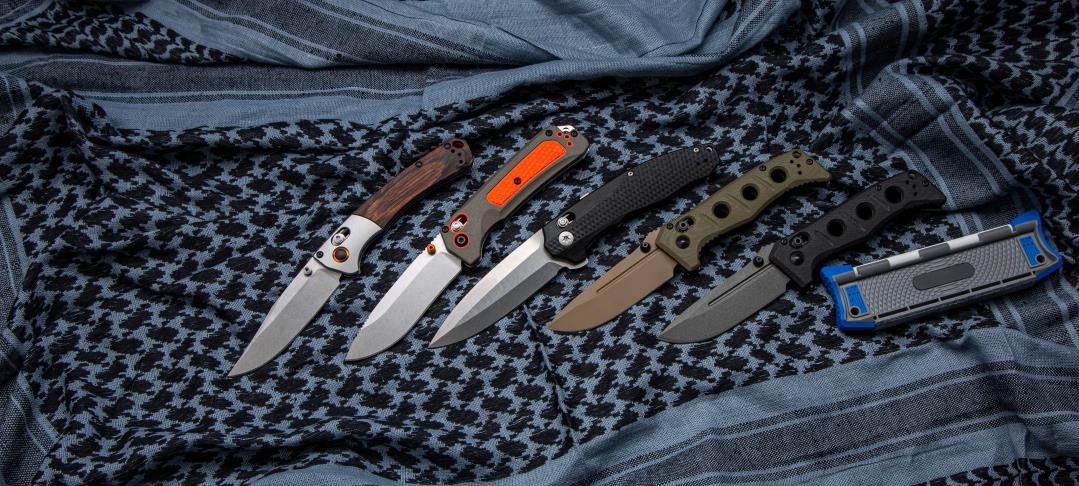 Crucible describes the applications of S35VN as long-wearing specialty cutlery, injection molding machine parts, wear components for chemical and food processing and other applications that require wear resistance. When developing CPM-S35VN, Crucible considered its use in the knife industry – one of the reasons why it makes a great knife.
D2 steel was developed with tooling in mind. Countless knives are made using D2, but it's more abundant in the tooling industry. D2 steel is primarily used for making dies, hand tools, and stamping tools. The wear-resistant nature of these applications carries over to knives, making D2 steel knives have good edge retention.
Buy Wholesale Knives and Start Scaling up with Us Today
Contact us and connect with a sales rep to get a free quote.
Conclusion: which steel to choose?
So should you choose S35VN or D2 steel? S35VN steel is obviously the superior one that has more balanced properties with better edge retention, toughness, and corrosion resistance.
However, D2 makes a better purchase for customers that want sharpness and edge retention at an affordable price range. As with choosing any other knife steel, assess customer preferences and decide accordingly. Although S35VN produces a better blade overall, customers on a budget may prefer D2 over S35VN.
Evaluate what your customers prefer and base your decision around it. You can learn more about other knife steels on the LeeKnives blog to find the best steel for your knife store.
Get wholesale products from LeeKnives
LeeKnives is a manufacturer with over three decades of experience in forging blades. We manufacture all kinds of knives, from Japanese specialty knives to fixed blades for outdoor use. Browse our catalog and contact us to request a free quote.