Some of the most treasured hand-me-downs in cookware are cast iron. The rugged black surface has cooked countless delicacies and sat on numerous ovens, stoves, and open fires. Originally from China, the rich history of cast iron remains an attraction for buyers when hunting for the perfect cookware.
Without further ado, let's delve into this fascinating history of cast iron cookware and learn why it has always been a cherished cookware, even in the past.
History of the use of cast iron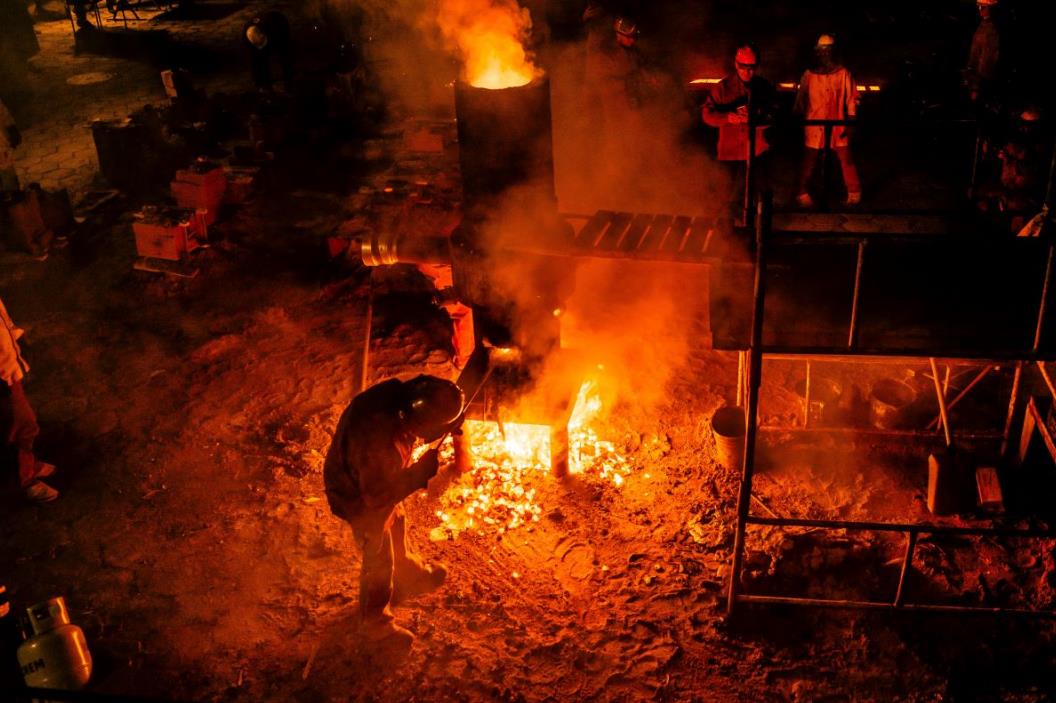 The history of cast iron cookware dates back to the Hans Dynasty, around the early 200 B.C. Technology historian Donald Wagner states that the production of cast iron began after the Chinese invented the first blast furnaces. These furnaces allowed pumping blasts of air into heated iron ores to produce it.
Soon after, China began making cast iron crafts, weapons, and tools in 500-600 B.C. They became recognized in Europe around the 14th century and widespread in the 16th century. An essential contribution in this regard was the sand-casting method patented by Abraham Darby in 1707.
The casting method paved the way for the mass production of cast iron cookware around the 18th and 19th centuries. Soon after, however, other forms of cookware also began gaining popularity, such as aluminum and stainless steel.
Buy Wholesale Cookware and Start Scaling up with Us Today
Contact us and connect with a sales rep to get a free quote.
Cast iron cookware in the history
Initially, cast iron was used to make weapons and tools. It wasn't until around 200 BC that the wok was invented. After this invention, numerous pots and pans in cast iron have emerged and become popular in households across the world.
Cast iron Dutch ovens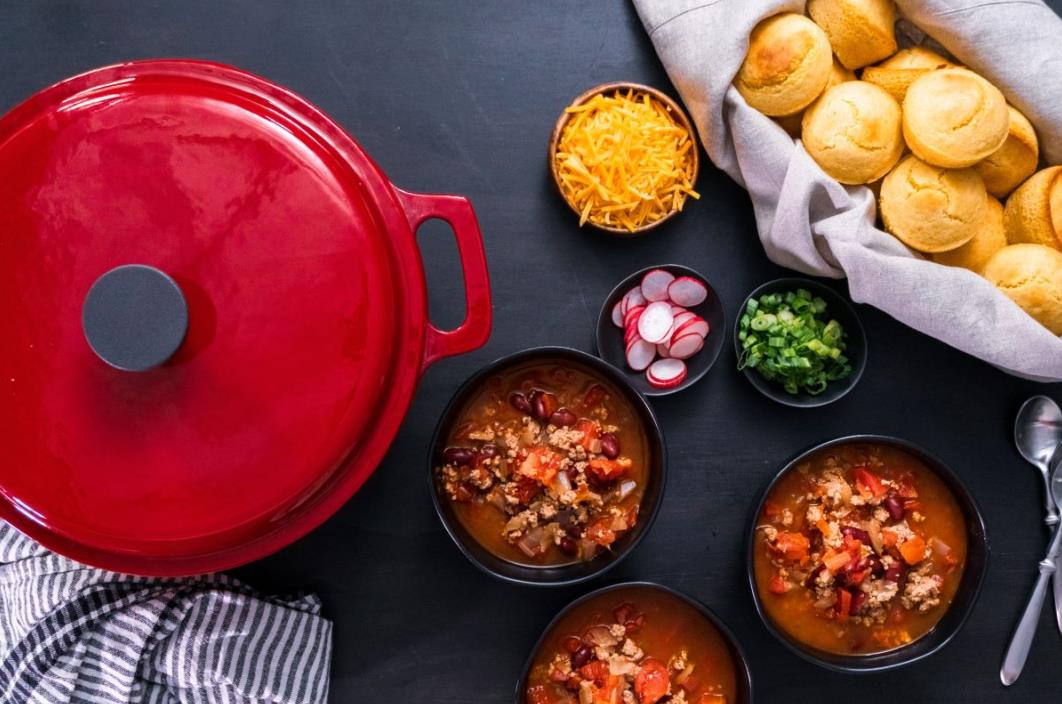 One of the earliest cast iron cookware dates back to the 1700s, originating from the Netherlands. The Dutch oven is a deep skillet that comes with a lid. These ovens were specifically designed in early times with handles and legs to accommodate within the hearth.
Abraham Darby was the one who formulated the Dutch oven in his quest to bring more durable cookware to the market quickly and cheaply. Initially, the Dutch oven came without legs. Afterward, a flanged lid for keeping coals out of the food and legs were formed for easier cooking.
This cookware immediately gained popularity for making stews and even roasting and braising meat. Dutch ovens aren't as popular as they once were as lighter alternatives also began showing up in the market.
Cast iron skillets
After the Dutch ovens, the cast iron skillets that came had similar legs to the Dutch ovens for easy cooks on open fires. However, these legs weren't needed after kitchen stoves became a norm in the late 19th century.
Therefore, the legs were removed, which gave rise to the cast iron skillets we witness today. This flat-bottomed cookware went on to become a necessary cooking utensil in both Europe and America.
Thanks to industrial manufacturing, the production of cast iron skillets became cheaper and more efficient. The pans began production under newly founded brands.
Waffle irons
At the same time flat-bottomed cast iron skillets started gaining momentum, the waffle iron was invented. While this invention can be traced back to Ancient Greece, the first waffle iron that was compatible with the stovetop was patented in the US around the 19th century.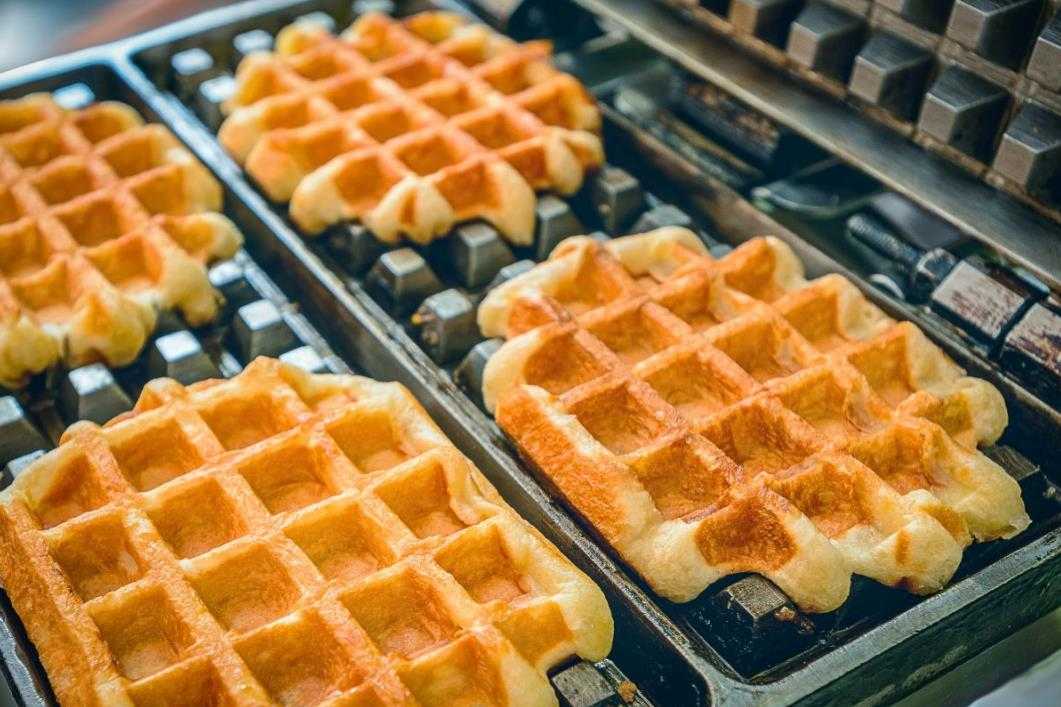 Even now, waffle makers are famous in restaurants that need to make waffles quickly. The traditional waffle iron comes with a hinge connecting the two plates. The plates encompass a honeycomb pattern that is found on the waffles.
Flat top grills
The flat-top grills have been around for hundreds of years, originating from Central America and Mexico. This cookware was primarily used then for cooking corn dough. Cast iron grills, also called planchas, have been used in restaurants and homes.
These grills resemble a girdle and create an extremely hot surface that emits an even cook.
Wok
Woks in cast iron made around 200 B.C. were originally used to dry grains. Similar to a cooking pot, the wok is a round-bottomed pan used for a variety of cooking purposes, such as searing, braising, boiling, frying, making soups and stews, etc.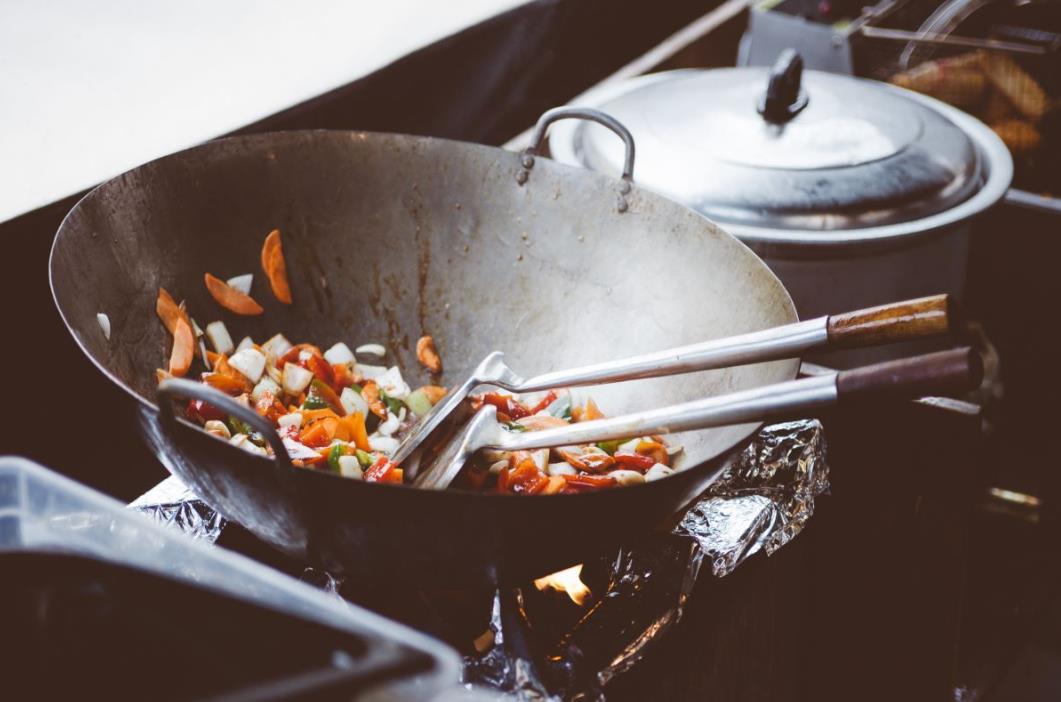 This is the most commonly used cooking utensil that has been around for centuries. The Chinese started using the wok around the 14th century for stir fry. To date, stir-frying is the most popular use of the wok.
Besides cast iron, other materials, such as carbon steel, have also been used in recent years. Other materials that also started gaining popularity include aluminum, Teflon, and PFA.
Tetsubin
Another cast iron cookware worth discussing is Tetsubin. The Tetsubin is a cast-iron kettle originating from Japan containing a handle, a lid, and a spout. The tea began gaining popularity around the 17th century after the Japanese began using it to make their famous sencha, a kind of tea.
Different colors and styles of Tetsubin are now available in the market. This utensil is unique to Japanese culture, and tea lovers are especially fond of it.
Tagines
Another cooking vessel you have probably not heard of in cast iron cookware is Tagine. The Tagine is a round-based dish with low sides with a cone or a dome-shaped lid. Even though it is not popular anymore, the Tagine originated under Harun-ur-Rashid's rule around the 9th century.
These vessels were used mainly in modern-day Iraq for making stew over coals. Apart from Iraq, this vessel was also popular in Morocco, Tunisia, and Algeria. As of today, cast iron tagines are used for slow-cook proteins and vegetables that bring out the best flavor from them.
Potjie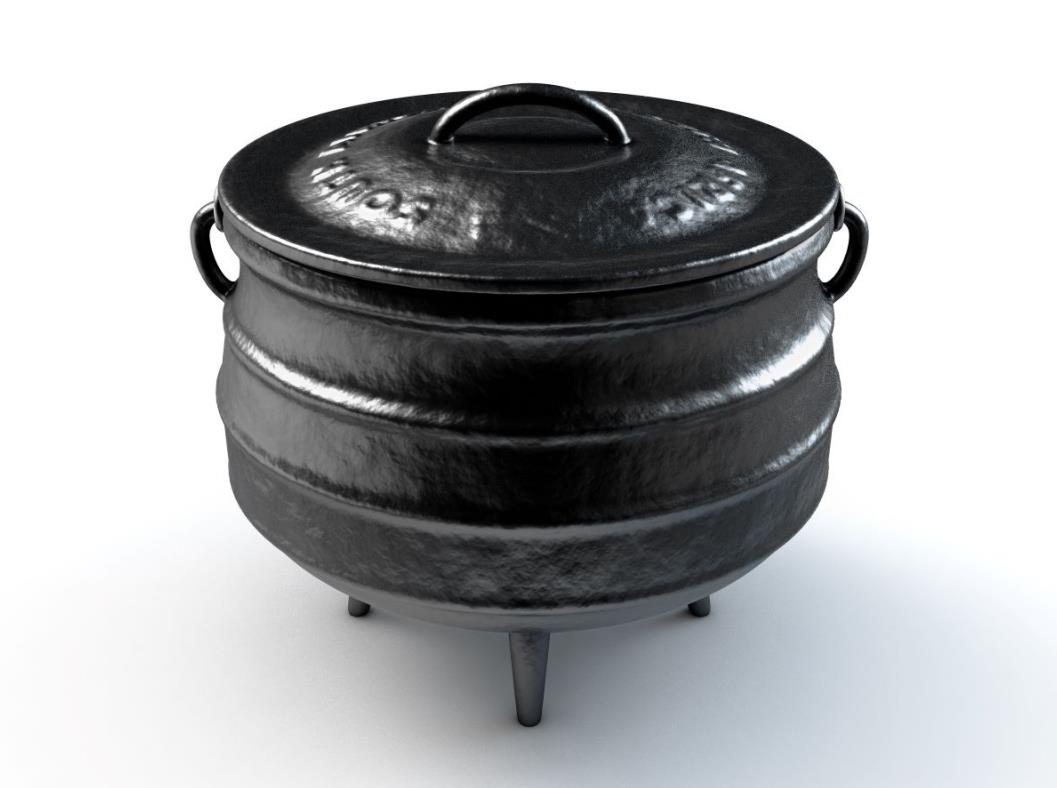 One variant of the Dutch oven with three legs is called the potjie. This round and deep cooking vessel hailed from South Africa and was first used by the Dutch in the early 19th century. It is a descendant of the Dutch oven that was brought from the Netherlands.
The three-legged pot made from cast iron was originally used for cooking stews. As of now, it is still used in South Africa.
Panini press
The famous Panini press consists of two heated plates that close down together for melting cheese, creating grill marks, and heating sandwiches and other food items. The Panini press dates back to the early 16th century somewhere in Italy.
However, in America, the invention of the Panini press is credited to Thomas Edison, the man who invented the bulb. Two cast iron plates are hinged together for heating food. Breville is the first Australian manufacturer to commercially manufacture the Panini press.
Æbleskiver
Æbleskiver, or the frying ball pan, is a cast iron cookware that is flat and circular and comes with a handle. The spherical indents allow hassle-free cook and are similar to a muffin tray. This pan is popularly used by the Danish people for making Æbleskiver, a popular Danish sweet.
This Danish pan has been around since the 9th century and comes from Denmark. Besides making Æbleskiver, it can also be used to make Indian paddu and Japanese takoyaki, to name a few.
Crepe Maker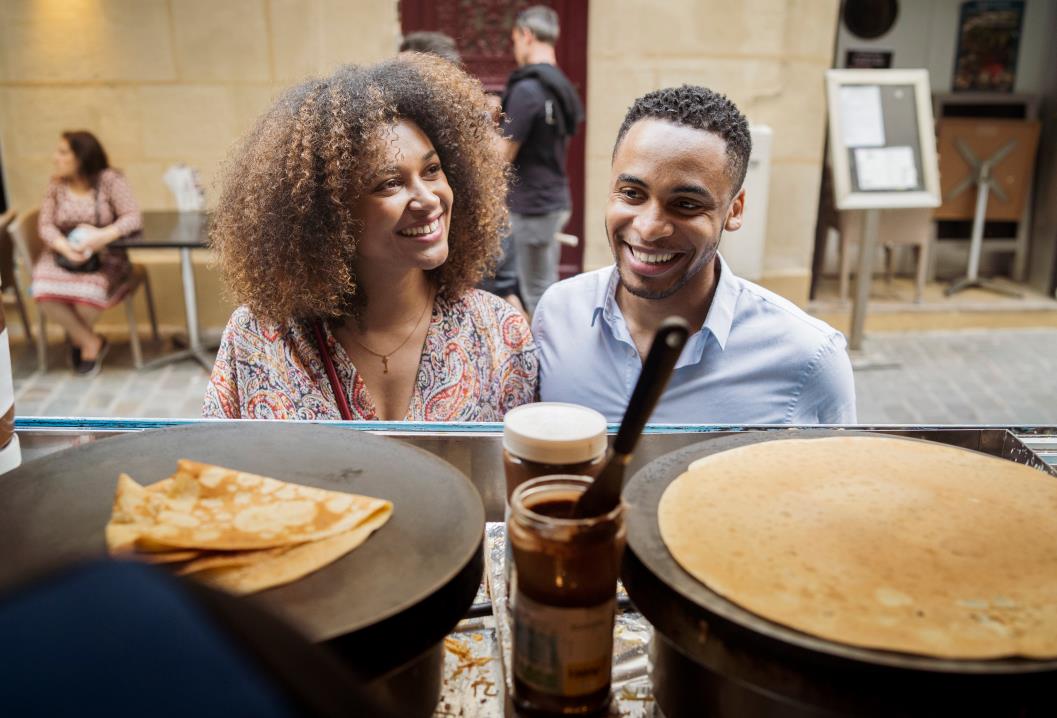 The large cast iron plates are called crepe makers and evolved around the mid-20th century. The original plates were used for cooking cereal-based batters such as pancakes, crepes, and even tortillas on open fires.
Krampouz was one of the first French crepe maker manufacturers. These cooking vessels usually require seasoning. However, non-stick versions are also available in the market.
Why is cast iron cookware popular?
Cast iron cookware is slowly gaining popularity once again, even amidst all the modern stainless steel and aluminum versions. Here is a list of reasons why cooking enthusiasts are returning to the old ways:
Durable and long-lasting
Another major reason people prefer cast iron cookware over other materials is that they are incredibly durable and long-lasting. While other cookware materials such as Teflon cookware and aluminum need to be replaced after a while, cast iron needs no such replacement.
These cooking vessels only require basic maintenance and will easily last a lifetime. When handled properly, they will last hundreds of years and make the perfect hand-me-down for generations to come.
Aesthetics
Cast iron is visually appealing and adds the perfect flair to the dining table. Chefs are increasingly using this cookware to serve food delicacies simply because they look great. A uniquely appealing and rusting allure is granted to the presentation through cast iron cookware.
A modern update to cast iron is called enameled cast iron. Enameled cast iron comes in a variety of aesthetically pleasing styles and colors and grants a major makeover to any dining table.
Seamless restorations
Last but not least, cast iron is a cookware that can easily be restored thanks to its durability. By stripping the cookware, users can easily reveal the bare un-seasoned iron underneath. Afterward, it can be re-seasoned to make it look and feel new again.
Restoring cast iron will allow it to look sealed, naturally non-stick, and ready for its subsequent use.
Buy Wholesale Cookware and Start Scaling up with Us Today
Contact us and connect with a sales rep to get a free quote.
Selling cast iron cookware with LeeKnives
Now that cast iron cookware is on the radar once again, you might want to make it a priority for your wholesale or dropship business. If you are a business looking to sell cast iron cookware, LeeKnives can help you attain your goals.
Born in 1993, LeeKnives is a knife manufacturer now one of China's biggest wholesale knife trading companies. At LeeKnives, we strive to provide our customers with top-notch wholesale, OEM, and private label services. Contact LeeKnives and get a quote today.