Selling cookware is a natural step for any growing store. Many of our partners begin their businesses selling knives and cutting boards. As the business grows, they start adding new products. Expanding the line of products usually starts with cutting boards and sharpeners. Then come various kitchen products, like utensils, gadgets – and eventually cookware.
Considering a shopper is as likely to buy a pan as a cutting board to go along with a chef's knife, selling cookware is a wise choice. It can help any store selling kitchen products increase revenue. Starting to sell cookware, however, poses a new challenge that requires undertaking. Not all your suppliers might have a hand in cookware – it is an entirely different market, after all.
This article is for store owners and managers planning to sell cookware but don't know where to source the products. Bookmark this page to have a list of the top-rated wholesale cookware distributors and tips for choosing distributors.
List of wholesale cookware distributors
Before listing the distributors, note that a distributor is not the same as a wholesaler. Generally, distributors are those that provide the products to wholesalers. They are the faces of the brands that distribute the manufacturer's products, serving as representatives.
Nonetheless, there aren't major differences in sourcing wholesale products as a shop owner. The contrast is more apparent for consumers. Here are some notable wholesale cookware distributors you can source products to sell in your store.
LeeKnives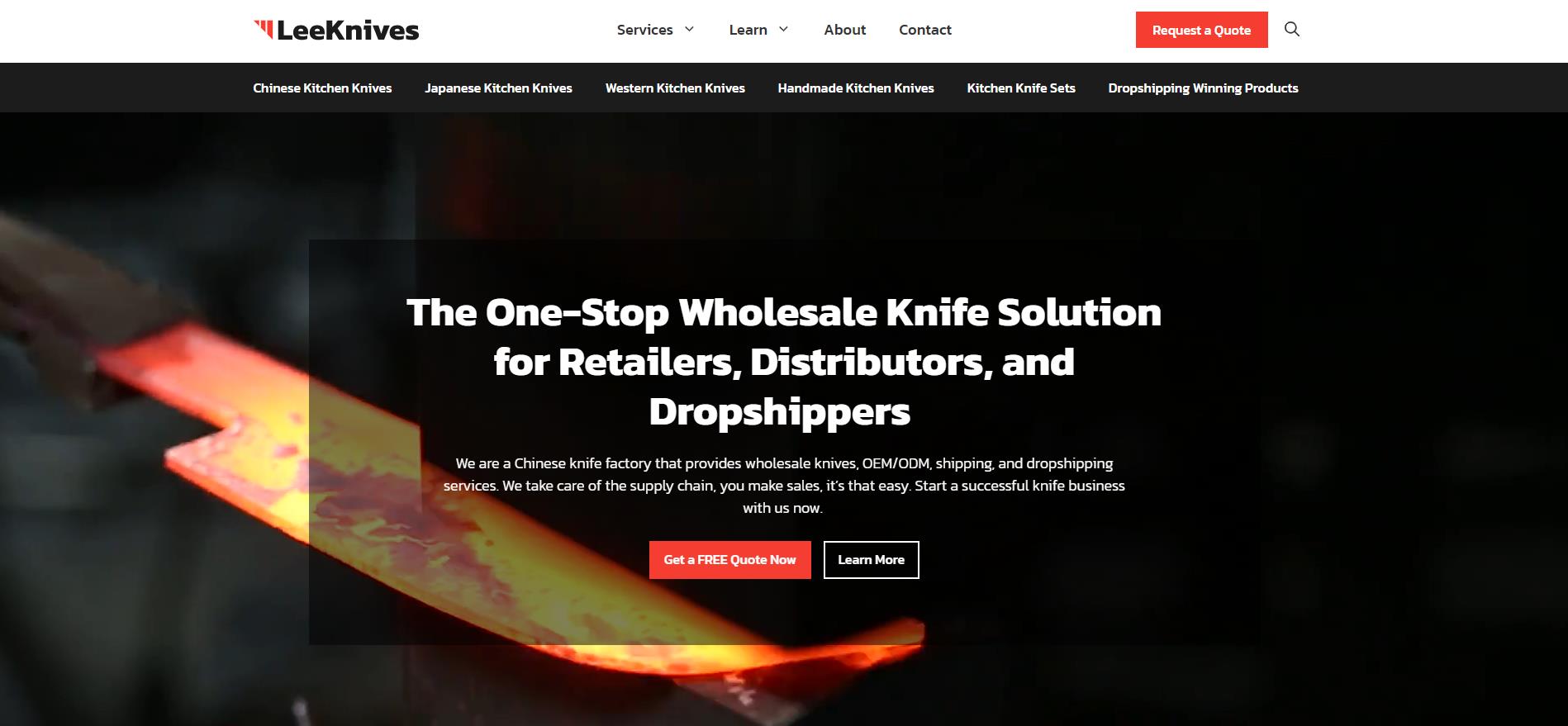 LeeKnives is a knife manufacturer with strong connections in the kitchenware industry. We don't manufacture cookware. However, we can help you outsource products through our associates. LeeKnives has an extensive link with various cookware manufacturers and distributors located in Yangjiang City, the kitchen equipment capital of China.
The best part about partnering with us is you will get a manufacturer that covers all your needs. Plan to sell only stainless steel pots and pans with specific dimensions and your store's logo and name on them? We can guide you toward the right wholesale cookware distributor.
Maybe custom cookware built based on your specifications is what you plan to sell. LeeKnives is here to connect you with custom cookware manufacturers. Moreover, we contact multiple suppliers, manufacturers, and distributors to ensure the best prices.
Whether you bulk purchase the kitchen knives we manufacture or cookware products, all your orders will be delivered to your storefront swiftly.
Advantages
Deals from various distributors and manufacturers
Expert guidance for choosing products
Disadvantages
Research to find the right suppliers takes a bit of time
Buy Wholesale Cookware and Start Scaling up with Us Today
Contact us and connect with a sales rep to get a free quote.
Bargreen Ellingson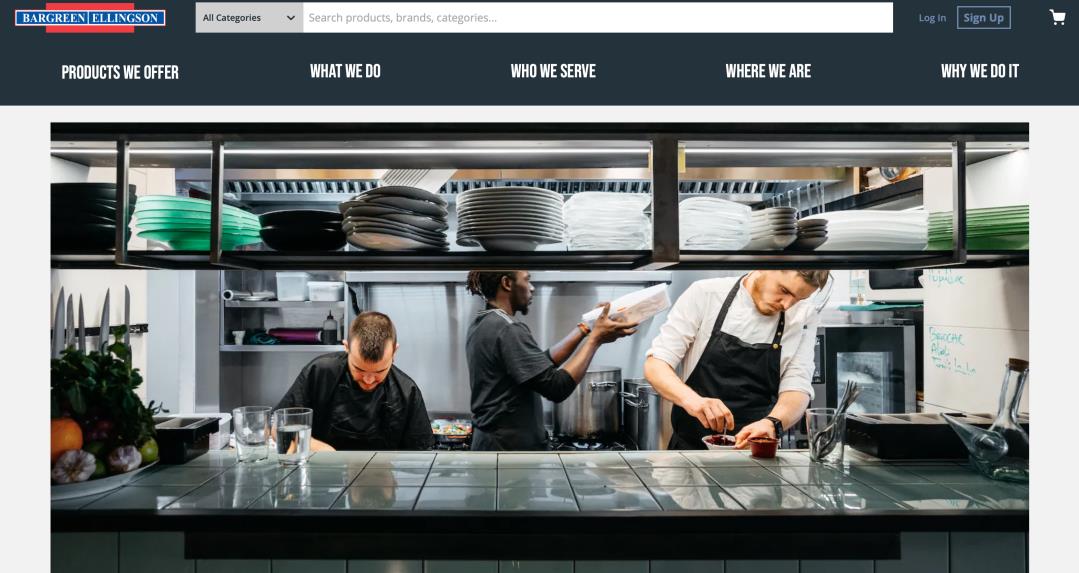 Bargreen Ellingson is a distributor of commercial cookware. Shops that engage in B2B sales can source industry-leading products from this North American distributor.
The products might be a notch pricier than the deals from Asia, but you get what you pay for with this distributor. As it is a distributor of commercial kitchen equipment, the quality isn't something you will need to doubt. Also, you can restock inventory in a matter of days if your warehouse or store is located in the Western US or Canada.
Bargreen Ellingson sources from many notable American and non-American cookware brands. From Vollrath and Lodge Cast Iron to Town Food and Paderno, you can find many brands. With this many options, you can stock up on various cookware products that range in quality, size, and type.
Contact them for bulk purchases through their website.
Advantages
Offers various kitchen equipment
Ranging options
Disadvantages
No custom products or OEM services
Chao'an Caitang Hanfa Hardware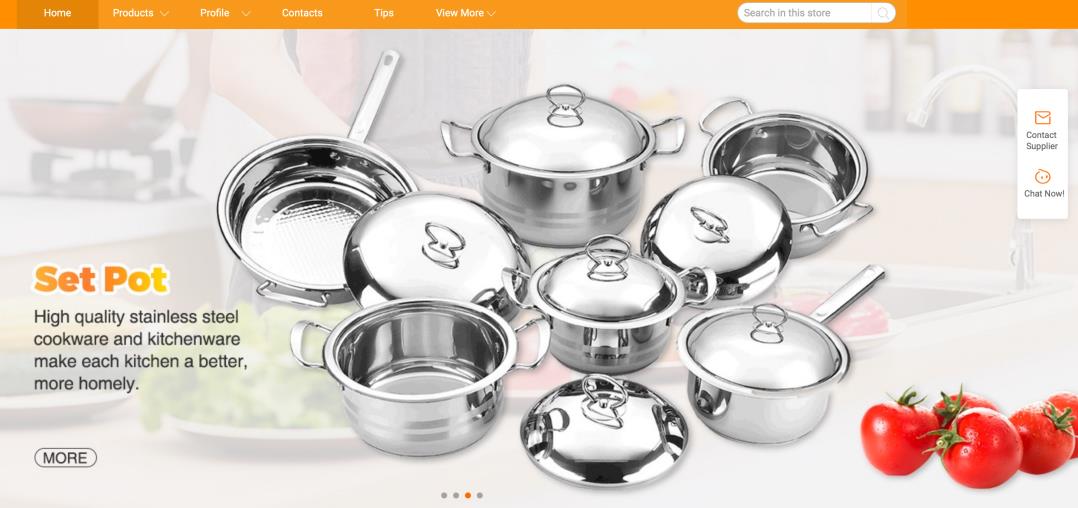 Chao'an Caitang Hanfa Hardware is a China-based manufacturer and distributor of stainless steel products. The company specializes in stainless steel cookware, including clad stainless steel. It has a selection of products, from pots and pans to skillets and woks.
This distributor sells products under Shunfa, Hanfa, and Stniithanz brands but also offers OEM, ODM, and OBM services for businesses. It has extensive OEM services for stainless steel products. You can inquire about customized stainless steel cookware to match customer needs.
Overall, Chao'an Caitang Hanfa Hardware is a reliable distributor of stainless steel cookware. If you plan to sell stainless steel pots and pans, you can try some of the products this company distributes. It ships worldwide, has a selection of products, and is a trustworthy distributor. You can reach out to them via their Alibaba profile.
Advantages
Various stainless steel cookware
OEM, ODM, and OBM services
Affordable pricing
Disadvantages
Limited to stainless steel cookware
Not of the highest quality products
Culinary Depot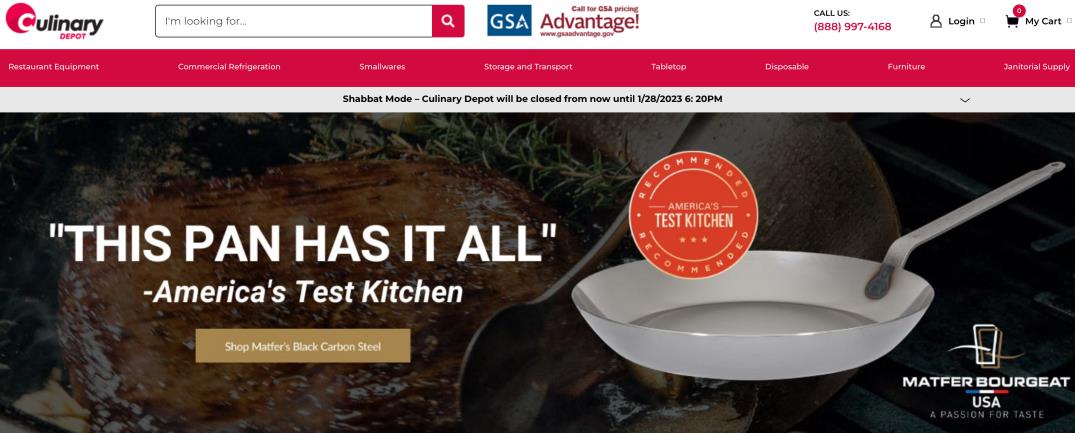 Culinary Depot is a US-based commercial kitchen equipment supplier with a broad range of cookware products. Although it mainly deals with culinary schools and restaurants, stores too can get products to sell from them.
Culinary Depot has pretty much everything any shop selling kitchen equipment needs. Their goods include cast iron skillets, diverse pots and pans, non-stick cookware, and smallware. If the accessories of any product get lost or damaged, you can also order replacements with your next order.
Culinary Depot supplies products mainly from Vollrath and Matfer Bourgeat. The other brands it distributes include Winco, Spring USA, American Metalcraft, Bon Chef, and Town Food. It doesn't offer as many options with these brands. Some are also too expensive for what home cooks are willing to pay, but there are gems that can make you stand out from the competition.
Take a look at Culinary Depot's cookware catalog and reach out for bulk pricing options.
Advantages
Distributes products from notable brands
Sells replacement parts
Financing available
Disadvantages
Very expensive
Sells standard products
Limited options for sets
Telamon Cookware

Telamon Cookware (Zhejiang Changyuan Technology Co., Ltd.) is a Chinese manufacturer and distributor specializing in cast aluminum pots and pans with granite non-stick coating. It is a manufacturer that solely focuses on this type of cookware.
Despite the bad reputation, it uses natural granite coating as a non-stick material, not PTFE. This provides the cookware with a superior non-stick surface to Teflon pans. With aluminum's even heat distribution and high responsiveness, it produces efficient products.
The granite coating that provides the cooking surface with non-stick abilities is similar to ceramic. The difference is it heats up evenly, complementing aluminum's features and giving the cook an optimal cooking surface.
Unlike PTFE, the granite non-stick coating of their products doesn't emit harmful chemicals. It remains safe at all heat levels, provided the surface isn't damaged.
The downside with this distributor is you can only bulk order sets. Telamon Cookware doesn't offer individual pieces, but you can request samples to test their products. Additionally, almost all their products require a minimum order of 1,000 pieces. If you have the means to store and pay for thousands of pieces, you contact the company for business inquiries via their website.
Advantages
Affordable prices – 6 pcs of cookware sets cost about $20
Various cookware sets with different-sized pots and pans
Disadvantages
High MOQs
Not many options other than aluminum non-stick
Raylon Enterprise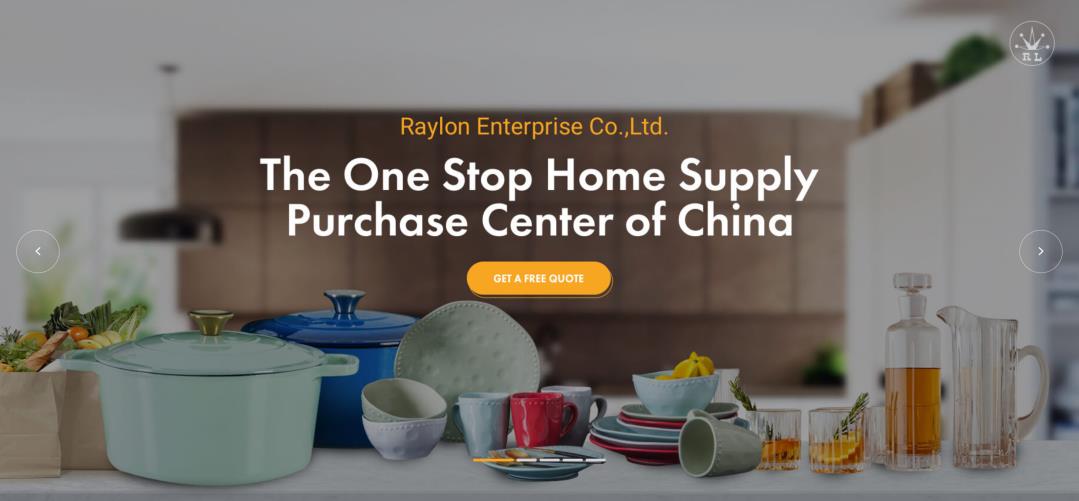 Raylon Enterprise Co., Ltd. manufactures and distributes cookware mainly made from cast iron. The company offers skillets, enameled cast iron Dutch ovens, and casserole pots.
Raylon Enterprise distributes to large retailers, including chain supermarkets like Aldi and Walmart. Because of this, the minimum order quantities are quite high for most small businesses. Still, a selection of products with lower MOQs are available, primarily enameled cast iron pans.
Most of their cast iron products come pre-seasoned. You can let your customers know about this and give them tips on maintaining a non-stick cast iron surface.
Besides typical cookware, you can supply your store with distinct products from Raylon Enterprise. The company distributes many unique products, from stovetop waffle makers to steamers with different features. By adding products like these, you can increase the appeal of your store to customers with something specific in mind.
Contact Raylon Enterprise for bulk purchases from here.
Advantages
Customizable cast iron products
A well-known distributor
Disadvantages
High MOQs
Not many options other than cast iron cookware
Tips for choosing cookware distributors and selling cookware online
Settling on the right wholesale cookware distributor is challenging. Many cookware manufacturers don't deal with their clients directly. Instead, they hire other companies to distribute their products. This often bumps the price you will pay for the products and lengthens the lead times.
Surely, the difference won't bat an eye when you're ordering a few pieces here and there. When you order thousands of pieces, though, even a few dollars will make a notable difference. It is advisable to find a wholesale distributor that presents you with fair prices for your order quantity.
Another thing to note is the grade of the materials. All cookware materials have ranging grades. The discrepancy in quality is more apparent with stainless steel products. However, all cookware materials come in different calibers. The quality of the materials and the manufacturer's standards determine the manufactured product's overall quality.
Once you source the products, the next – and perhaps the biggest challenge is to sell them. Any store not targeting online sales misses out on the biggest market. Online sales make up a big portion of the $20 billion kitchen and cookware market in the United States alone. Selling online is a must for any store targeting larger audiences than those who walk into their stores.
You have many options to sell your products on the internet. Read our article on how to sell kitchen products online to help grow your online presence.
Source kitchen products from LeeKnives
LeeKnives is a manufacturer of kitchen knives, including specialized Japanese, Chinese, and Western-style blades. We also have a catalog of wooden cutting boards made from various wood and sharpening equipment.
Other than furnishing your store with wholesale kitchen knives, LeeKnives is here to assist you source cookware. We can locate the best cookware distributor for your store size, audience, budget, and preferences.
Fill out our contact form to get a free quote today!