Selling knives online may not be the next big trend. Still, it's a sustainable niche with a variety of customers and products. You can go very broad and sell kitchen knives to home cooks or niche down and deliver blades for outdoor use to hunters.
With enough market research and an understanding of what appeals to your target customers, you can build a successful online store in no time. This detailed article is here to help you succeed in your online knife store business.
We'll cover where you can sell knives, the types of blades allowed on major platforms, what makes a good product, and more.
Step one: Find a place to sell knives.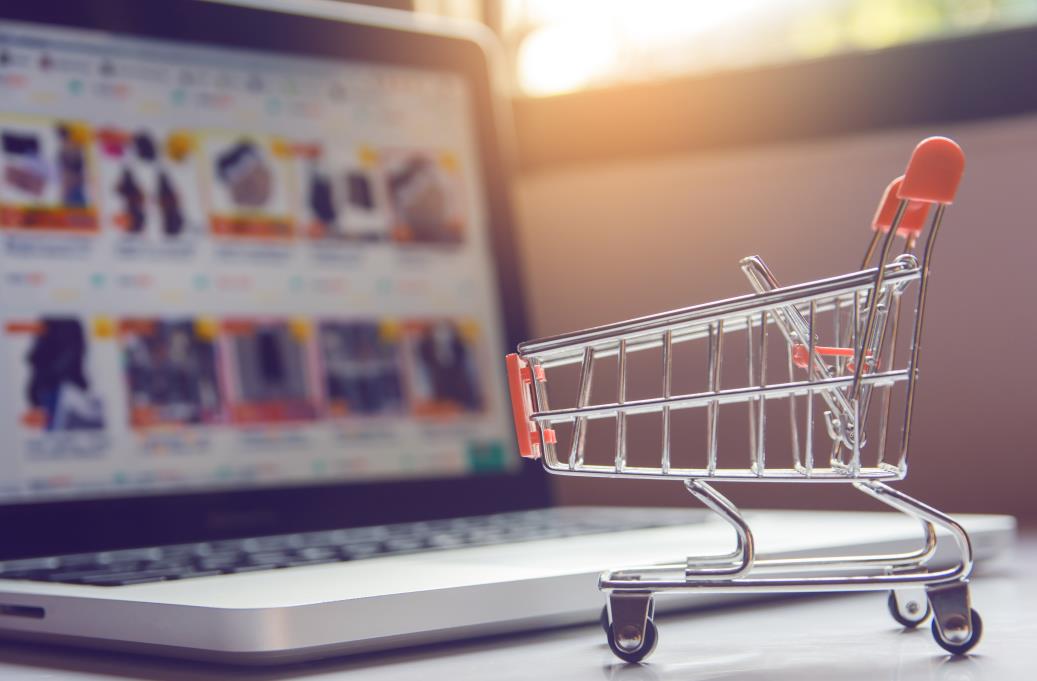 Selling knives online starts with picking the right places to list the products. Among the many marketplaces and eCommerce platforms, they all have advantages and disadvantages.
Some online marketplaces allow selling only certain types of knives, like kitchen knives. As someone trying to get pocket knives out there, going to these places and spending time building an online store doesn't make sense. Creating the right online store for the products you're permitted to sell on each platform is vital.
Here are the most prevalent places to sell knives online in 2022.
Online marketplaces
The easiest way to push your knives to the market is by listing them on online marketplaces. Creating a business profile and listing your products takes much less effort than building a dedicated business website. With millions of people visiting each marketplace daily, it's the first ideal place to start for sellers with little resources to invest.
Here are the advantages and downsides of the leading online marketplaces for a knife business.
Amazon
Amazon is the most well-known marketplace, leading by far almost in all product categories.
Selling knives on Amazon is a bit tricky, though. You can't list every blade on Amazon. Naturally, the prohibited types of knives aren't accepted through the company's FBA service. Stilettos, switchblades, and butterfly knives, to name a few, can't be sold on Amazon, for example. What you're left to sell are kitchen knives.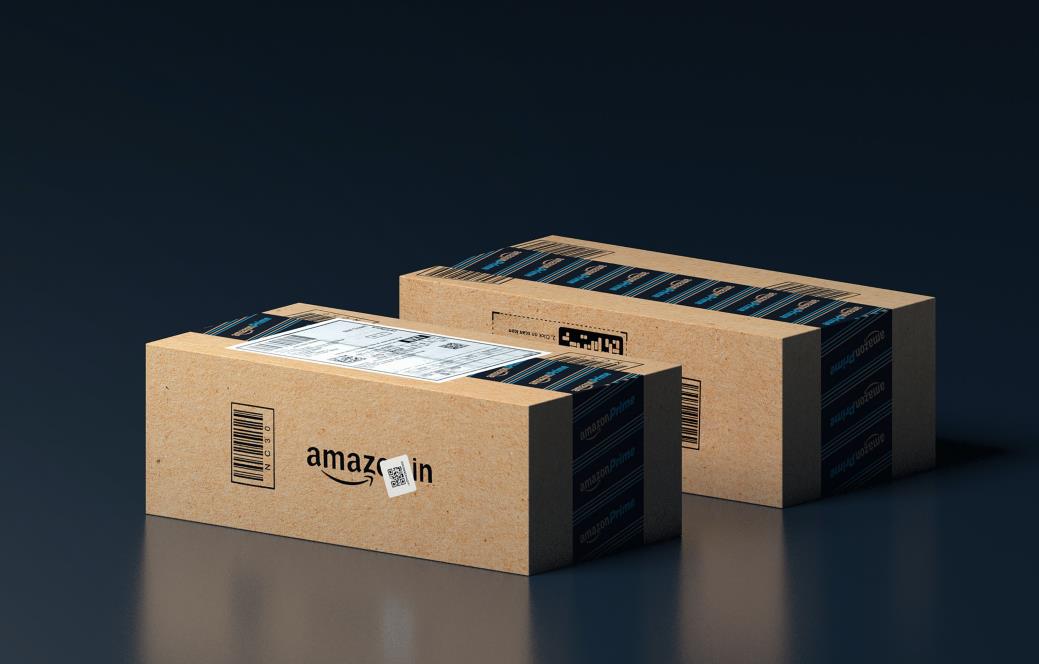 Amazon is a proper place to hear your name, from chef's to paring knives. The downside to Amazon is that there is too much competition. Unless you plan on paying for ads to get your products in front of buyers, it will take some time before you get to sell.
Pros
The largest eCommerce platform in the world, Amazon's growth continues nonstop.
The Fulfillment by Amazon service is a carefree way to let Amazon handle packaging and shipping on your behalf, but it comes with additional fees.
Cons
You can only sell certain types of knives.
It costs a lot to sell on Amazon. Sellers can pay up to 15 percent on every successful purchase in addition to other fees.
The most competitive online marketplace, sellers often have to pay Amazon to get their products sponsored.
Buy Wholesale Knives and Start Scaling up with Us Today
Contact us and connect with a sales rep to get a free quote.
Etsy
Etsy is also an online marketplace focused on handmade and crafted goods. This online marketplace doesn't allow products that don't fit this description to be listed. As someone purchasing wholesale knives to sell to individuals, you might find it hard to sell knives on Etsy.
Because this is the purpose of Etsy, to help people sell their crafted items, the buyers also look for the same. Most sellers on Etsy succeed with specific products that attract certain buyers. When you have the right products to list, you can rapidly grow, given good stock management.
Etsy is only ideal if your products are crafted goods and appeal to buyers. For example, not everyone sells Damascus steel pocket knives with walnut handles. You can get your name heard on Etsy much more quickly if you niche down.
Pros
With almost 100 million buyers, Etsy is one of the largest eCommerce platforms.
The buyers on Etsy usually know what they want to buy. You can be a top seller in specific products by researching what they find inviting.
Cons
Etsy only allows crafted items. It's not the place for wholesalers and brands looking to gain traction.
Etsy has multiple fees the seller needs to pay. Every sale has a 20 cents listing fee and a 5 percent fee. Additionally, letting buyers pay through Etsy takes 3 percent of the payment and 25 cents for every transaction.
eBay
eBay is a prominent online marketplace specializing more in consumer-to-consumer products. Businesses can also list their products, and both the buyers and eBay won't put a distinction between the two.
Just like the other online marketplaces, there are many restrictions on certain types of knives. Kitchen knives on eBay are permitted, and so are many kinds of pocket knives, but many others aren't. You can see eBay's knife policy here.
eBay has less competition in the knife space, but it's proportional to the number of people visiting this online marketplace looking for knives. Since eBay is more appealing to people looking for consumer-to-consumer products, most blades don't really fit in. For this reason, you might want to consider the time and effort you'll put into building an eBay presence.
Pros
eBay is available in many countries, spanning across the Americas, Europe, and Asia.
It's free to list up to 250 products every month.
Cons
Knives aren't as prevalent on eBay.
The fees are considerably high at $0.30 per order + a certain percentage of the listing price.
Create your website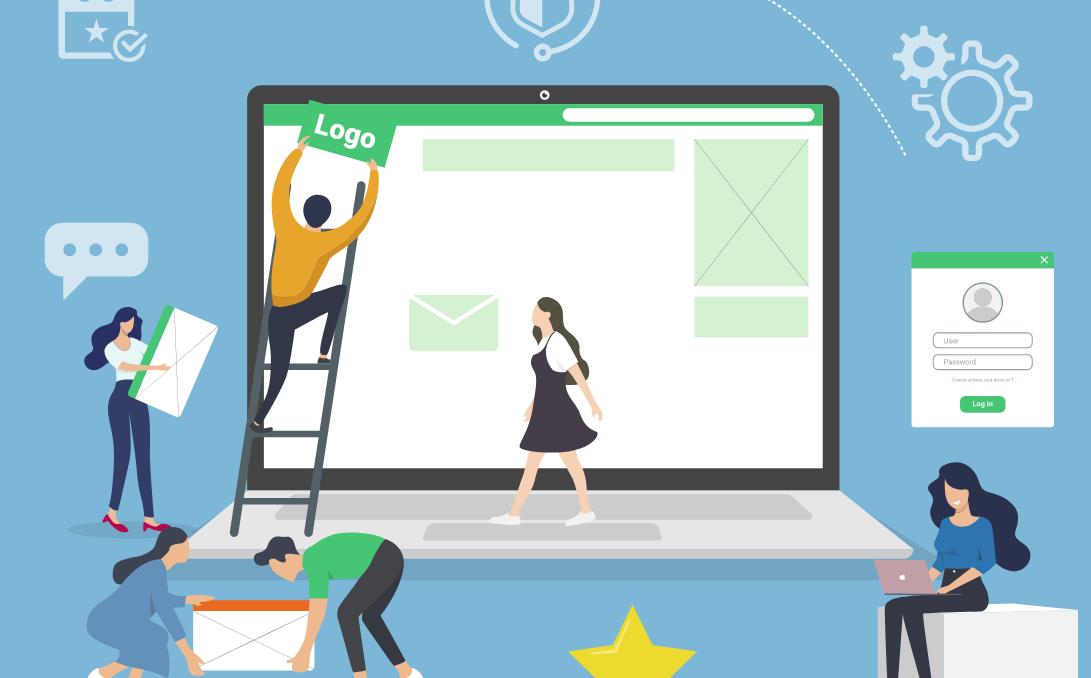 As you can see, marketplaces can put restrictions on what you can and cannot sell. If the types of knives you want to sell aren't allowed, your best bet is to create your website. However, eCommerce platforms can still put limitations on what you can sell. Creating your website through WordPress is the ideal solution if you don't want to be bound to these restrictions.
A business website where you can sell your products is more than just a place without restrictions; it's your storefront. Think of online marketplaces as malls where you rent a booth along with many others. Your efforts instantly become more for the customers' attention to stand out in this crowded place.
It's entirely different when you have a professionally designed website ranking on search engines. This is the store you own and operate freely, without any constraints. Although a business website takes more effort, there are easy ways to go about it. Here are your best options for creating a website for your online knife business.
WooCommerce
WooCommerce is a plugin of the most popular content management system, WordPress. You can easily create a website without coding and build your online store. WooCommerce is one of the best plugins for eCommerce to create an online store on a website run through WordPress.
Unlike Shopify and BigCommerce, WooCommerce gives you the most flexibility in designing your website and listing the products however you like. Additionally, you don't pay as much for WooCommerce. Your total operating costs will be significantly less. However, you will be the one dealing with pretty much everything that goes into the website. For example, optimizing the themes to increase site speed.
Pros
It's free to use WooCommerce.
You can customize everything the way you want.
Unlike Shopify or BigCommerce, you have complete control of the website.
Cons
Despite being free, many advanced extensions come with a cost.
WooCommerce works the best with other eCommerce plugins that can affect your website badly.
You will have to handle hosting, site speed, and other technicalities.
Shopify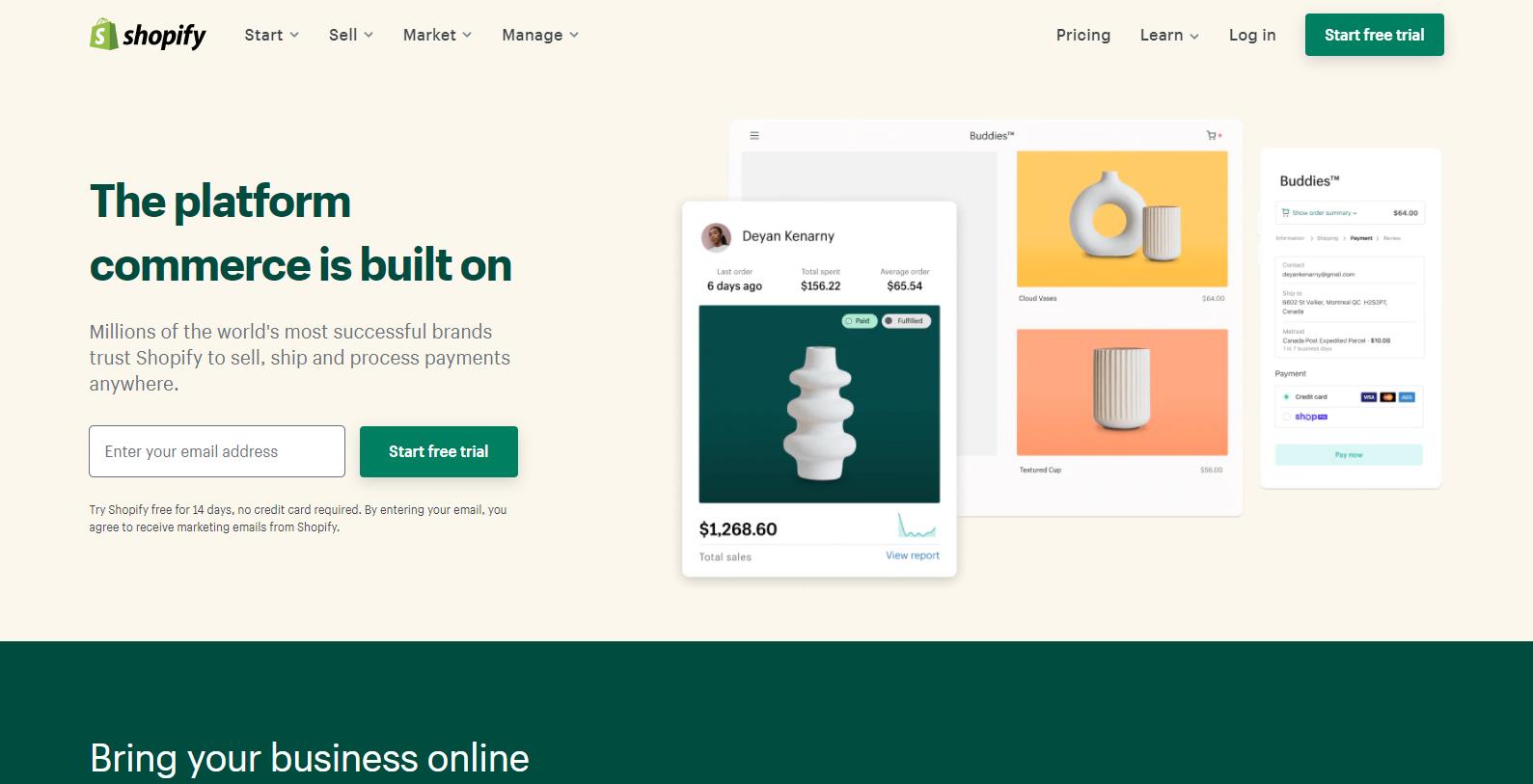 Shopify is an eCommerce platform that allows you to build your website. Unlike WordPress, it's a dedicated place for businesses looking to sell their products online.
You can create a website for your business through Shopify, and they will handle the technical side of things, like hosting it. Shopify gives the necessary tools to make your online shop attractive to search engines. In many ways, it's similar to creating your website with WordPress. The difference is Shopify is dedicated to eCommerce only and is mostly hassle-free for beginners.
As for selling knives, Shopify is similar to Amazon. You aren't allowed to sell pocket knives, hunting knives, or anything else that can be considered a weapon. So, you're left with kitchen knives to sell on Shopify.
Pros
Shopify gives you more control over your eCommerce business by letting you create your personalized website with your own domain.
The fees are reasonably priced, from $29 to $299 a month, and you won't find yourself looking for extra features at first. The more sales you generate, it will be more attractive to upgrade, and you won't mind the extra you're paying.
Cons
It takes more to set up a proper online store on Shopify. Compared to simply listing your products on an online marketplace, you'll need to invest more time and effort.
Although fees are fair for what you get, they can get significantly higher than others mentioned in this article.
Buy Wholesale Knives and Start Scaling up with Us Today
Contact us and connect with a sales rep to get a free quote.
BigCommerce
BigCommerce works the same as Shopify. It lets you create your online shop and hosts it for you. BigCommerce has the exact pricing as Shopify but without transaction fees.
Many of the tools you need to operate your website are already built-in. You don't need to install applications to make your sales website stand out. However, this can also be a downside. BigCommerce doesn't have as many customizable features. Additionally, there isn't a significant difference between various store themes.
Where BigCommerce stands out is its sales features. You can include so many things about the listed products. The best part is everything is built-in and straightforward. There is a slight learning curve to it. Still, once you get through the basics, you'll be able to operate your online business effortlessly. There's also a drag-and-drop builder to make it easier.
Pros
There is multi-currency support for international sales.
No transaction fees – only processing fees, which are 2.9% + $0.30 per order.
Pretty much everything you need to operate your online knife store is built-in.
Cons
It has a learning curve to get the most out of every feature.
The features aren't as customizable if you're looking for something specific.
Other options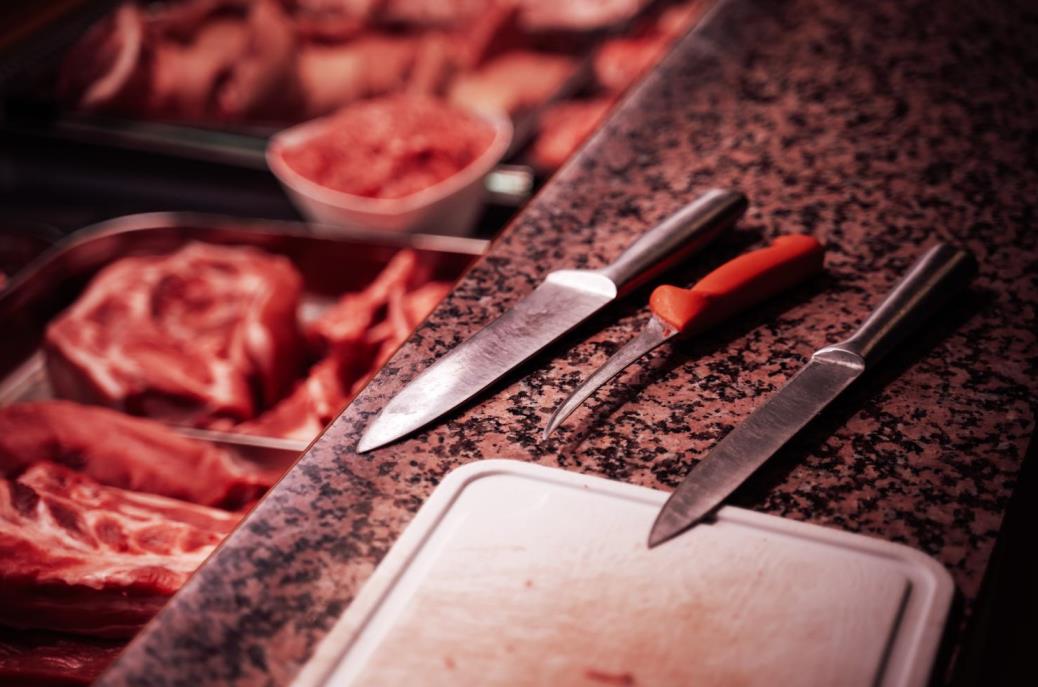 Building an online store isn't for everyone. If you don't want to do it yourself, you can contract it to someone else. Though this will have a significantly higher initial cost, you'll be happy that a professional does it for you.
Knife forums
There is no better place to find customers that gathered together for a common attraction. The abundance of knife forums with 5,000 to 50,000 users are ideal places to start selling knives.
However, just like online marketplaces, there might be restrictions on what and if you can sell. For example, one of the most visited knife-related forums, BladeForums.com, only allows paid members to sell. Even if you're not reluctant to pay, knife forums are still great research sources to understand what people look for in the blades they would purchase.
The disadvantage of knife forums is that most people look for unique blades. If you don't have a product that stands out above others, your chances of making sales are very slim.
Facebook Marketplace
Facebook is the largest social media platform, with over 2.5 billion active monthly users. Ever since Facebook introduced a marketplace, it's been an attractive place to begin for sellers just starting.
Similar to Amazon, you can only list culinary knives on Facebook Marketplace. Some users find a "loophole" by listing expensive knife sheats with exact measurements for the blade and handle it can fit. Still, Facebook Marketplace isn't a sustainable place to sell knives. That's, of course, unless you list kitchen knives.
The best part about Facebook Marketplace is the algorithm promotes the nearby products listed. There's a high chance that someone in your city will see your knives on their front page. You can utilize this more than just for selling purposes. Encouraging them to visit your shop or redirecting them to your website and other social channels are effective marketing methods.
Pros
People nearby are more likely to see your listings, increasing brand awareness in your local area.
There are no fees for listing products and getting in touch with buyers.
If you use Commerce Manager to sell and receive payments, the fees aren't as high as others. You pay 5% per shipment or a flat fee of $0.40.
Cons
The products listed aren't nationwide. When buyers enter a keyword, they first see the ones closest to them.
Facebook Marketplace buyers prefer seeing you in person and the product, then purchasing more than paying online.
Step two: Find a knife manufacturer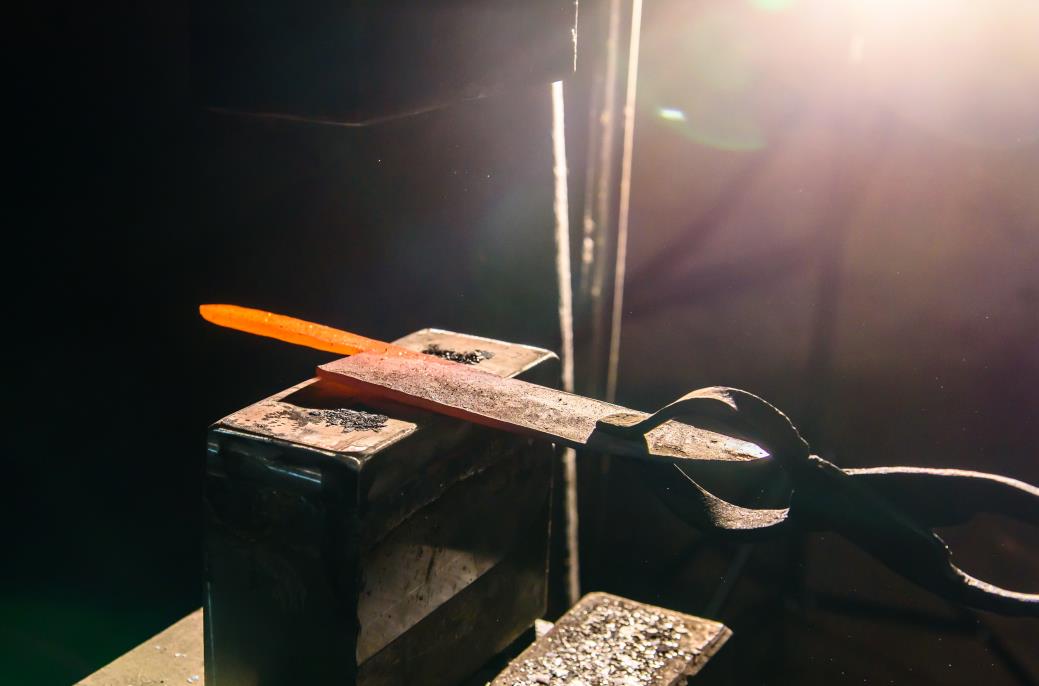 Unless you're forging blades yourself, you first need to find a manufacturer to craft the products for you. Basically, you'll need to find a supplier to wholesale knives for you. You can then put your profit on top and sell them at a price you see fit.
When you look for a knife manufacturer, you become a client before you get to be a seller. There are many factors to consider for finding the ideal manufacturer. Shipping, private labeling, and your specific demands from the products, among many others, will determine which manufacturer is the right one.
Here is a short rundown of the services LeeKnives offers.
OEM and ODM: Design the blades you're anticipating to sell yourself, or let us craft them based on the needs of your target customers.
Transparency: There are no middlemen between us. You order, we manufacture and ship directly to you or your customers.
Personal support: You won't get automated emails from us regarding your inquiries. All our customer representatives are well-trained and here to help one-on-one.
Global shipping: We ship globally to every corner of the world. It's up to you to choose how you get the products, by air, sea, train, or express.
Quality assurance: Founded in 1993, LeeKnives has a rich history of forging blades with multi-step quality checks to ensure every blade is up to our standards.
We also offer our services to those who dropship. There is no minimum order quantity, and we'll handle the packaging and shipping.
Buy Wholesale Knives and Start Scaling up with Us Today
Contact us and connect with a sales rep to get a free quote.
A supplier is more than just a manufacturer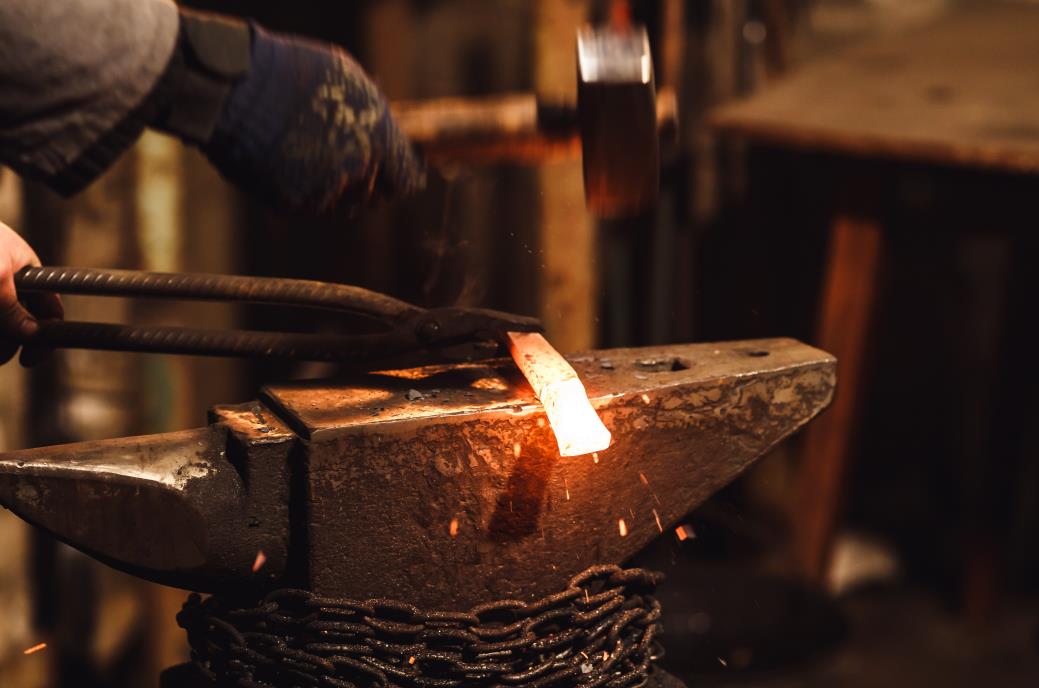 Any knife manufacturer can forge blades. That's what they do, after all. What concerns you should be more than just the quality of the knives. How the products get to you, customizing options, like putting your logo on the blades, the ability to ship directly to customers, and so on, should also be considerations.
In our usual OEM process, we first create a visual representation of the product based on the given blade design, specific requirements, and the materials provided by our clients. We can also do these on your behalf, ensuring optimal designs and materials for your audience.
Once the product is determined, we calculate the price based on quantity, customization, materials, and the expected turnaround time. Upon agreeing on the details, we ship a test product and let you review the final product. From there, manufacturing is sped up if everything is as you imagined, and send the products through our leading freight providers.
The process of OEM knife manufacturing is as straightforward as that. This service, combined with everything else we provide, such as warehousing options, shipping directly to customers, and never-ending support, can exponentially help your business.
Step three: Choose the right product to sell
Whether kitchen knives, pocket knives, hunting knives, or any other, they come in great variety. It's best first to identify what type of knife to sell and choose the right products according to what the buyers expect from them.
There is much to go over about designing the right product for your target customers. Here are a few critical points to keep in mind before coming up with a blade design.
User preferences are everything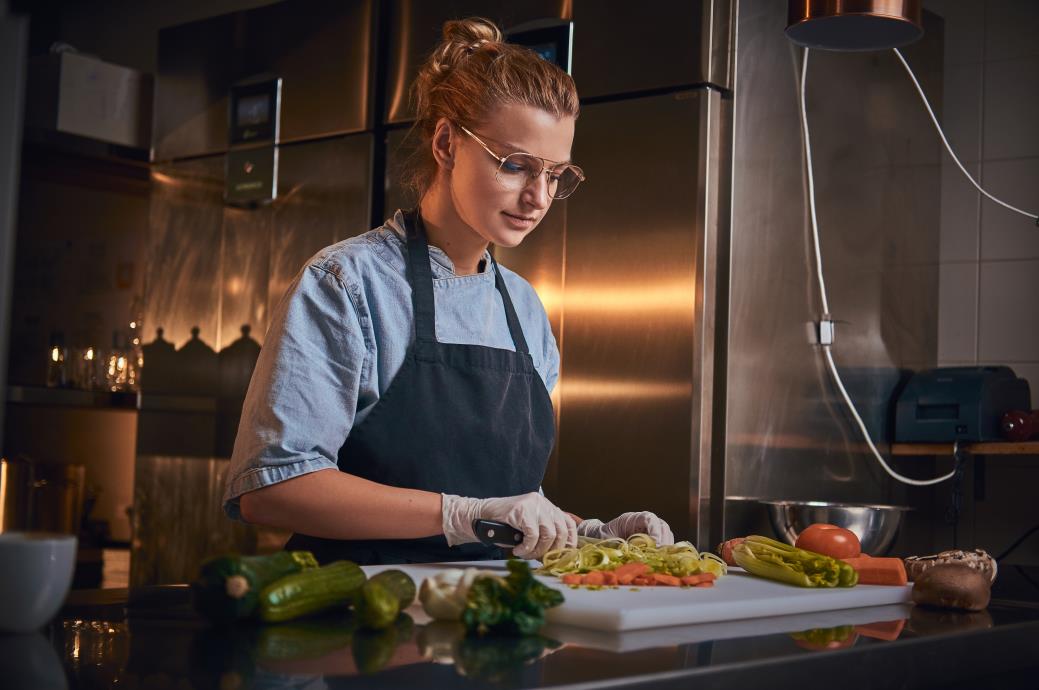 There is no one size fits all knife. Every user has preferences based on their previous experiences, what they cut, and how they cut. These make users shape an idea about what makes an ideal knife in their heads.
Understanding what the potential customers need and their preferences is the only way to convince them to believe in your products.
For example, professional chefs overutilize their knives compared to a home cook. A knife that keeps its sharp edge for hours without losing any practicality would be more appealing than a simple knife that does the job for these users.
Another example would be durability. A frequent camper spending time outdoors and using a pocket knife to create wood chips to start a fire will need something tougher than an average knife. When knife blades cut through dense objects, they become susceptible to chipping. A not-so-tough pocket knife can easily chip on the user, becoming a waste of money.
Knife steel
The knife's traits mainly come from the steel used for manufacturing the blade. Thanks to the wide variety of knife steel available, it's not all that difficult to find the proper knife steel for your target customers.
There is suitable knife steel for the needs of every user. It comes down to the seller or manufacturer to determine the suitable steel. For example, soft knife steel with 54 to 56 HRc on the Rockwell hardness scale is incredibly tough while providing acceptable edge retention. Knife steel like this is more appropriate for users utilizing knives heavily.
For complete beginners, here are important notes about knife steel.
There are two primary knife steels: carbon steel and stainless steel. Carbon steel is usually sharper and easier to sharpen but isn't as corrosion-resistant as stainless steel.
Usually, the more carbon steel has, the harder it is. Likewise, the more chromium it has, the better it resists rusting. However, the carbon and chromium ratio also matters. Simply increasing carbon and chromium won't produce steel with extremely high hardness and corrosion resistance.
Steel with high hardness – 60 HRc and above – tends to have better edge retention, meaning they stay sharp for longer. At the same time, they aren't as durable, and the brittleness can open the door for chips.
Steel with low hardness is usually tough with better durability. Knife steel like this is a better fit for blades that will undergo heavy use, such as cutting through bones or dense objects. The downside is they get dull much more quickly.
Learn more about different knife steels from here.
Handle material and design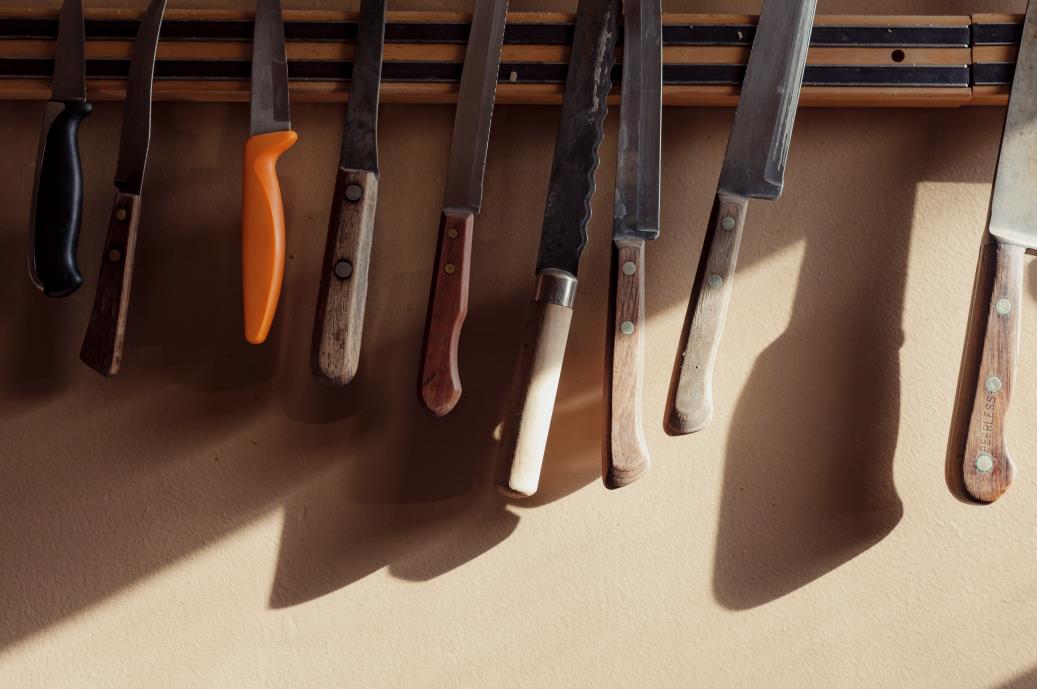 Deciding the blade material and shape doesn't finish a knife. The handle material and design are just as important.
There are several different materials used for making knife handles. Wood, composite, and plastic are the most popular choices. Durability, ability to resist moisture, the balance it gives to the knife, and comfort are the primary areas to think about knife handles.
Read this detailed article on different knife handle materials.
Blade design
Along with the blade's dimensions, choosing an optimally developed design is critical. The blade design primarily comes down to how the user cuts with it. For example, some cooks chop foods down by rocking the blade; some use push cutting techniques, and some use just the end of the edge.
Chopping and mincing foods by rocking the blade is more popular with western cooks. The Japanese cooks favor the latter. Naturally, designing a western chef's knife with a straight edge won't allow rocking the blade as there is no curvature. Attention to these small yet crucial details can tell a lot about how you can deliver the most suitable product to your customers.
Buy Wholesale Knives and Start Scaling up with Us Today
Contact us and connect with a sales rep to get a free quote.
Kitchen knife handles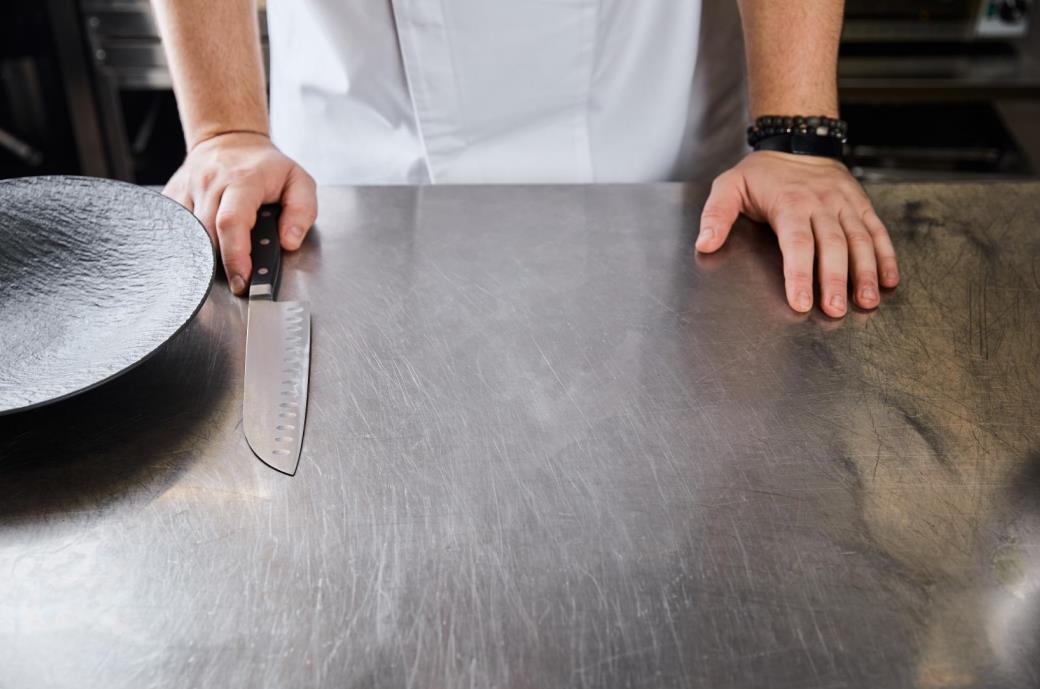 For most kitchen knives, there are two types of handles: the western handle and the Japanese wa-handle. Both have their differences, and considering the popularity of Japanese kitchen knives outside of Japan, it's common to see them equipped with western handles.
The same can't be said for western-style kitchen knives. It's rare to see one fitted with a Japanese wa-handle.
Pocket knife handles
There is more variety in pocket knife handles. In addition to the handle materials mentioned above, titanium, micarta, aluminum, and carbon fiber are popular with pocket knives.
Like the materials, there are many types of handles for pocket knives. The way the blade retracts or folds down influences the handle design. There are also many details that can be added to pocket knife handles, like a belt clip or checkered pattern for a firm grip.
The best type of knives to sell
When thinking about knives, people think differently. The first knife that comes to your mind might be a kitchen knife, but for someone outdoors all the time, it's probably a pocket knife they can utilize for everything.
Because they are such general tools, there isn't a single best knife to sell online. It comes down to you, the seller, deciding first on the type of knife to sell.
Are you planning to sell pocket knives or kitchen knives? Once the answer to this question is out of the way, you can then determine the features users prefer and design a product that fits them.
Tips on selling knives online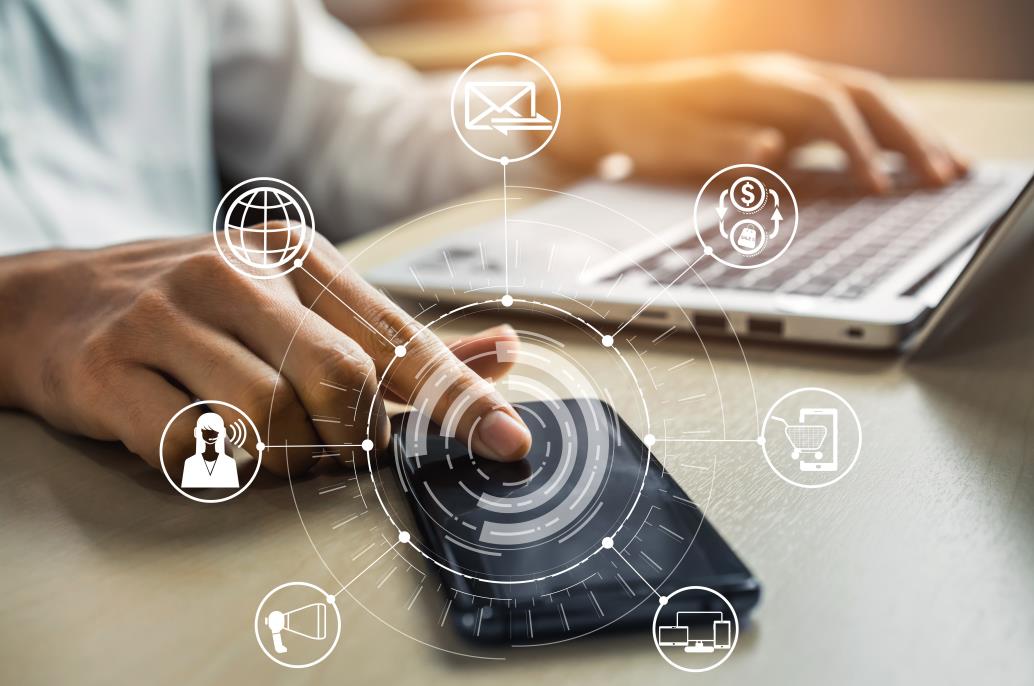 Now that we've gone over the principal details, here are minor yet essential tips that can significantly impact your online knife business.
Research laws
Every country has specific laws on knives, especially pocket knives. For example, in the UK, people can only carry knives up to 3 inches of blade length in public. Anything above that requires a good reason.
Naturally, most people in the UK favor knives with a blade size that doesn't exceed the legal limit. Not saying that people won't purchase anything lengthier than 3 inches, but blades within the limit set by law will be more attractive.
Get yourself out there
Sure, you have an online business but getting yourself heard around your family and friends is essentially free marketing. You can also go out in your local area and talk with people that might be interested in your knives.
The more people know about the existence of your store, the higher the chances of selling. You can also do product demonstrations in front of people to exhibit the best qualities of your knives.
Snapping good photos
Regardless of where you're posting the knives, whether your business website or a marketplace, it's vital for the photos to look crisp.
Pay attention to the light, angles, and background, and put something for people to figure out the size of the blade in the photo, like a ruler. While you're at it, add a video of the knife doing some work. Cut a piece of paper or mince some herbs fast to show the knife's sharpness.
Watch your stock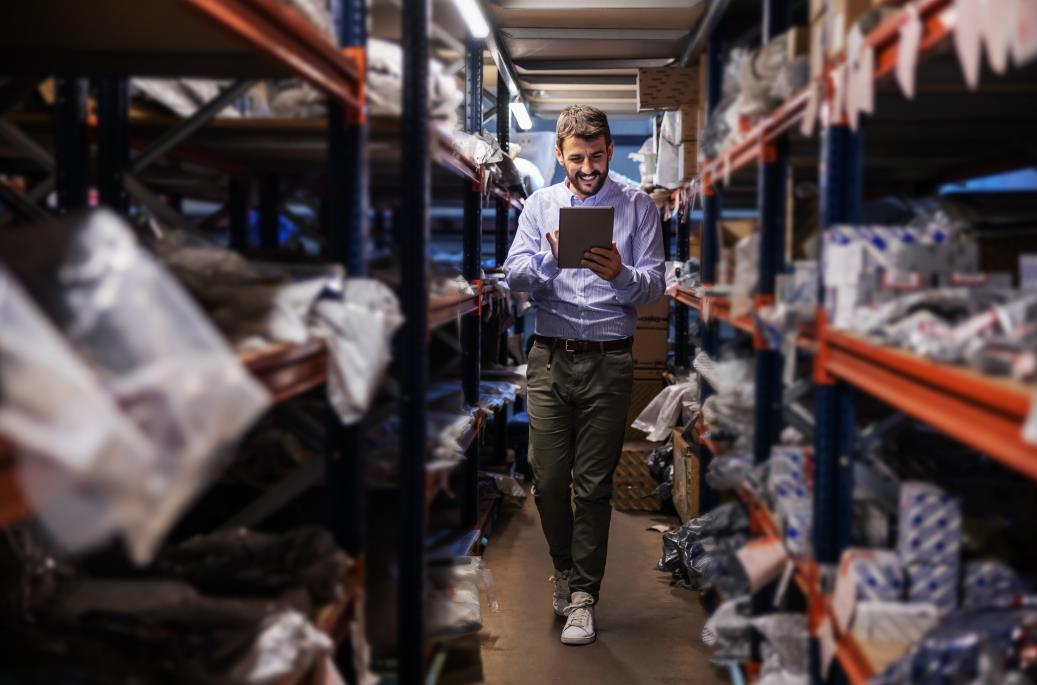 The eCommerce platforms and marketplaces mentioned in this article have built-in inventory management. However, keep track of your inventory separately to have everything in front of you at once. You'll know immediately if certain products are selling faster and when to resupply.
You can look for dedicated inventory management software or use Excel or Google Sheets to keep track of your supply. Although you're likely to pay for inventory management software, it's worth it.
Grow your online presence
Get on all the social media platforms available. List your products on Pinterest, post the pictures and videos on Instagram, and create a poll on Twitter to get insights from your customers.
Although you may not be allowed to sell your products on some of them, it's good to have a professional-looking page. You can get in touch with people on social media and lead them to your store or answer questions about the products.
Ask for reviews
If you're selling on online marketplaces, the customer reviews matter by a large margin. It's the way for the algorithm to tell if your product is satisfying the users or not. Yet, so many buyers leave without a review.
Ask all of your customers to leave an honest review to catch improvements and better understand what your customers enjoy.
Buy your domain
Even if you're not so reluctant to create a website, we recommend purchasing a proper domain name for your business. For just $10 to $15 annually, you get to secure your online storefront's name.
You might be tempted to say, why pay for something you won't be using just yet. The primary reason is not that it stays ready, but because of the tech companies with unethical intentions to grab the desired domain name before you. Since the only way to get it back is to purchase it from them, you'll end up paying hundreds, if not thousands more.
Takeaway
Selling knives online is competitive. Many users have specific things in mind that they look for in knife blades. Keeping up with the trends and identifying the needs of your target customers is the only way to a successful online store.
Listing your products on the appropriate marketplaces, creating a website, and growing a social media presence is just the start. Perhaps, it's also the easiest part. Growing a thriving online knife store requires a lot of market research and understanding your target customer's needs.
The chances are you will need to present them with the products that provide the right features. Contact us today and see our service on this to find out what we have to offer.