Wooden cutting boards are an integral part of the knife products market and it's important to understand the differences between them size – wise.
This article aims to demystify cutting board sizes so that you can retail a variety of cutting boards sizes with confidence.
What is considered standard size for a wooden cutting board? Which sizes are for what jobs? Which sizes of cutting board will ensure high sales? We'll be answering all these questions and more!
Firstly let's familiarize ourselves with the industry standard sizes for wooden cutting boards.
How big is a standard size cutting board?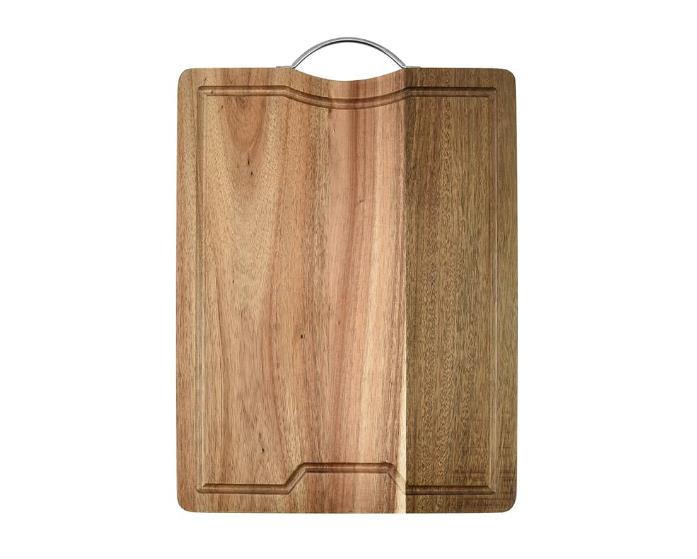 A standard size rectangular cutting board is 12 inches in length x 18 inches in width. Just as a note, whenever giving measurements to a customer for any product the length measurement is always quoted first, then the width.
In thickness a standard size rectangular cutting board will be 1 and ¼ inches to 2 inches thick.
Now let's break this down further and look at the accepted measurements for the different size classes of wooden cutting board. Here is the cutting board size chart.
Cutting board size chart
SIZE
IMPERIAL
METRIC
Small
4 x 6 inches
5 x 7 inches
6 x 9 inches
10 x 8 inches
10 x 15 cm
12 x 18 cm
15 x 23 cm
25 x 20 cm
Medium
10 x 14 inches
12 x 18 inches
15 x 20 inches
25 x 35 cm
30 x 46 cm
38 x 51 cm
Large
7 x 23 inches
18 x 18 inches
18 x 24 inches
18 x 58 cm
46 x 46 cm
46 x 61 cm
Buy Wholesale Cutting Boards and Start Scaling up with Us Today
Contact us and connect with a sales rep to get a free quote.
Fit the cutting board size to the target market!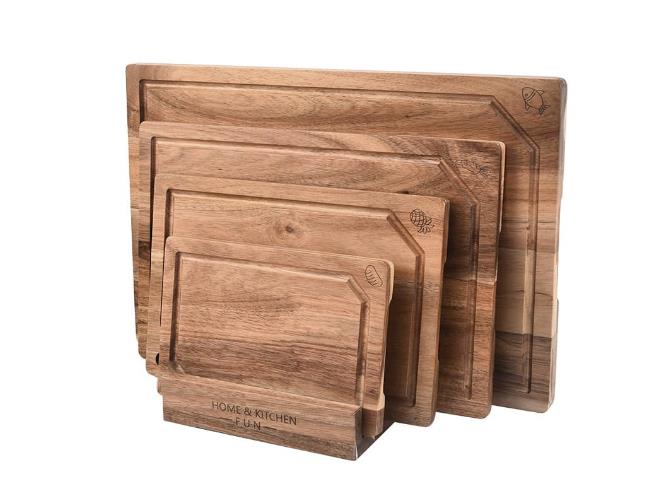 Marketing the right cutting board to the right customer is hugely important and that's why it's so valuable to understand the target market for each cutting board size.
Let's go into more detail on this!
Small cutting boards – the target market
Small cutting boards are very nifty in restricted spaces or wherever counter space it at a premium. They also have the benefit of being easier to move, lift, transport and store.
Let's focus your sales area for small sized cutting boards:
Outdoor food stalls or farmer's markets
Food trucks
Campers, caravanners or mobile homeowners
Those living in cramped apartments
Kids learning how to cook
Cooking schools where students need individual boards to practice on
Medium cutting boards – the target market
Mid – size cutting boards are the most popular size because as in the case of Goldilocks, they're neither too big nor too small, they're just right.
Here are some potential sales fields for medium sized cutting boards:
Household kitchens
Restaurant kitchens
Cafeteria kitchens
Spa and hotel kitchens
Military or naval base kitchens
Medium sized cutting boards are great because they're versatile and can be used for many chopping and slicing tasks without needing the room for a huge counter.
Large cutting boards – the target market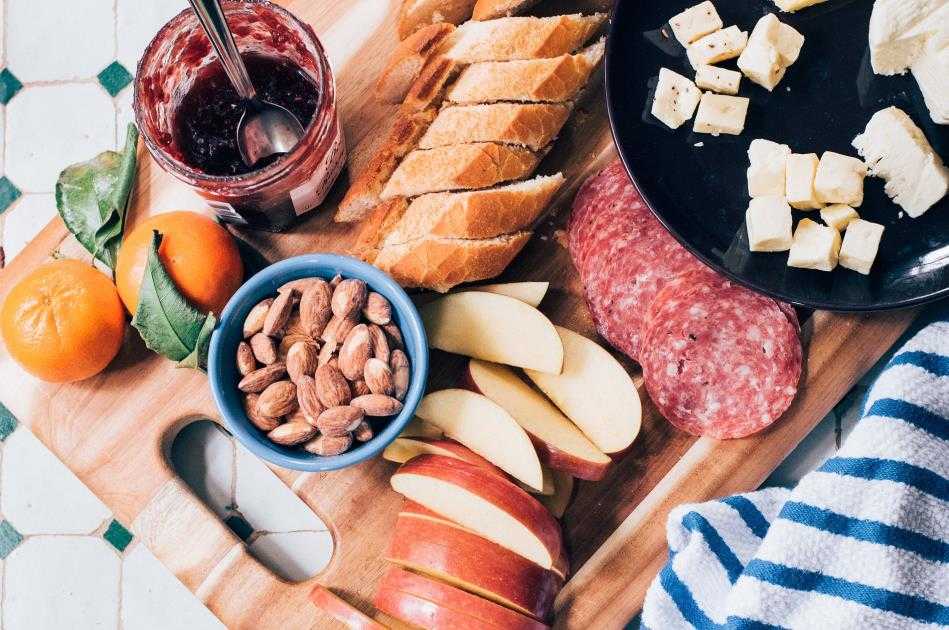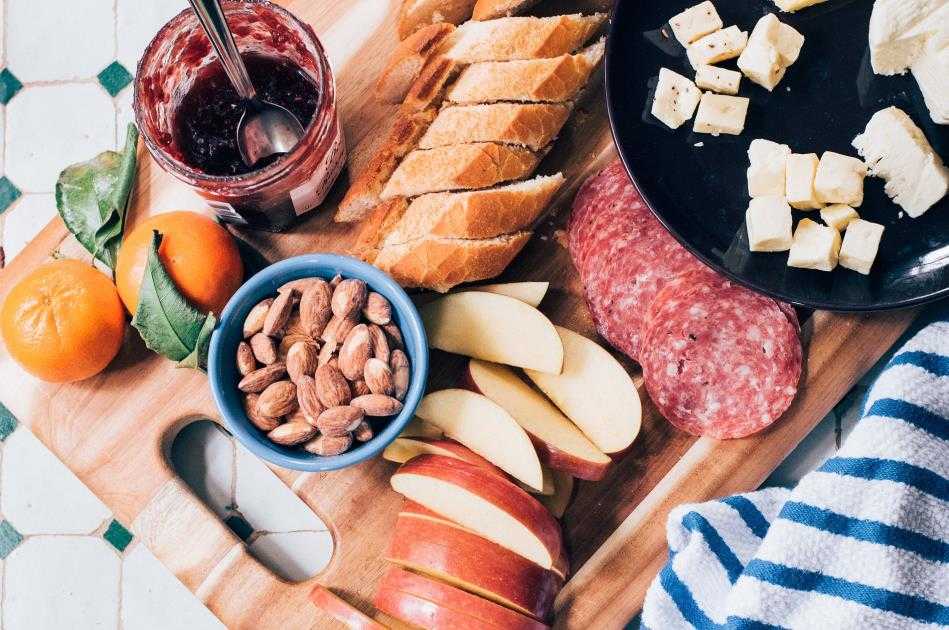 Large cutting boards are industrial in character and offer great stability and durability where large volumes of food are prepared, or butchery is done.
To find buyers for the big and hefty cutting boards you could consider looking at:
Butcheries
Meat and fish processing facilities
Businesses retailing cured or dried meat products
Sushi or sashimi restaurants where large volumes of fish are prepared
Rural kitchens where hunted/farmed animals are butchered
Commercial kitchens
Which size cutting board is the top seller?
In terms of popularity with customers, the top selling wooden cutting board size is 12 x 18 inches – medium sized.
Buy Wholesale Cutting Boards and Start Scaling up with Us Today
Contact us and connect with a sales rep to get a free quote.
An exciting array of shapes and sizes
Cutting boards can be found in different shapes and sizes to suit a desired look or purpose for every customer. This field of choice allows you to offer something unique and suitable for a range of different tastes.
Let's look at some other types/shapes of cutting boards and see what their standard sizes are.
Round cutting boards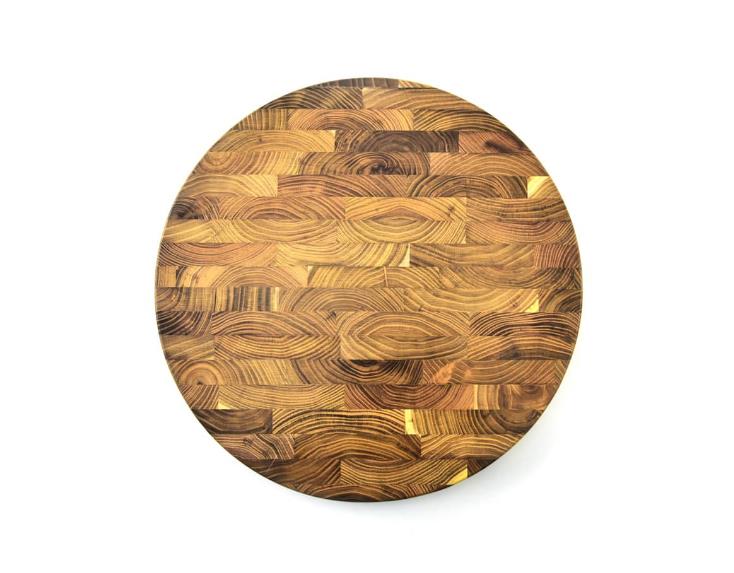 Standard size
The industry accepted standard size for a round cutting board is 10, 12, or 16 inches in circumference.
In metric terms that equates to a circumference of 25, 30 or 41 cm.
Mainly used for
Round cutting boards fulfil all the functions of their rectangular cousins but can also be used for serving charcuterie or cheese selections. Their attractive shape also makes them good for display either on the wall or countertop.
Butcher's blocks/countertops
Standard size
There's some variation here as butcher's blocks are sold to home butchery enthusiasts as well as the pro meat processers. Obviously, space, size and weight requirements are different depending on what the butcher's block will be used for.
In length butcher's blocks can be sized anywhere from 12 to 133 inches/30 to 338 cm for the really massive ones.
In width standard range is from 25 to 48 inches/64 to 122 cm.
The thickness of a butcher's block can be anywhere from 2 to 12 inches or 5 to 30 cm.
Mainly used for
Meat butchery or processing tough ingredients like coconuts.
Charcuterie boards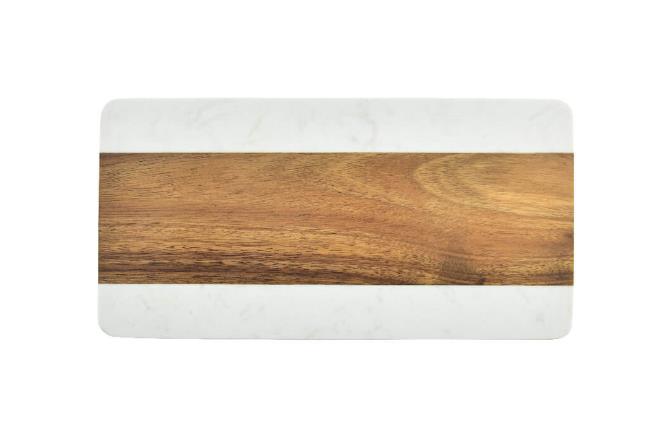 Standard size
For smaller charcuterie boards or to serve a small gathering a standard size for a rectangular charcuterie board would be 4 x 6 inches or 10 x 15 cm.
For a larger rectangular charcuterie board to serve more people, the standard size would be 7 x 23 inches/18 x 58 cm OR 18 x 24 inches/46 x 61 cm.
For a round charcuterie board a standard circumference is 16 inches or 41 cm. Preferred thickness for a charcuterie board is around 1 ¼ inches or 3 cm.
Frequently Asked Questions
In conclusion
LeeKnives really hopes that this up close and personal look at wooden cutting board sizes (and more besides!) has inspired you to broaden both your range of knife products and your clientele.
We're just a click away for easy peasy quotes, and services like dropshipping and wholesale advice can be found on our comprehensive site too.
Thank you so much for joining us dear friends!