Private labeling is a way to ensure you get products with your brand name or logo on them without dealing with the manufacturing process yourself. A private-labeled product can be entirely original based on your customizations or modifications to an existing product.
This service provided by knife manufacturers gives you, the seller, flexibility in choosing what goes into the products and how you present them to your customers.
Here is everything you need to know about private-labeled knives, from packaging to logo prints on blades.
Private label vs. white label vs. OEM
Private labeling a product primarily involves adding new features without requiring the manufacturer to produce those parts. For example, adding a brand logo doesn't demand new components from the manufacturer.
Another example would about changing the design. Suppose you order Japanese kitchen knives with western handles. Since the manufacturer is likely to have a variety of western handles available or pre-manufactured, it won't require them to open a new mold. Both these examples fall under private label, not OEM.
White-labeled products don't offer these. You get a product predesigned without the ability to make changes to it. The only service you get is your brand name on the product.
For example, you order chef's knives from a wholesaler and request the blades to have your brand logo. A product manufactured in this nature is white-labeled.
OEM knife manufacturing, on the other hand, is more complex and demands more from the manufacturer. When a buyer specifies an entirely new blade design or asks it to be remade using different materials, that's OEM.
As a buyer, private labeling can seem like OEM in most cases. If the manufacturer already has the components needed for producing your knives, that's private labeling. The same manufacturer can also offer alternatives to the specified parts and materials to help you cut costs.
How to find private label knife manufacturers?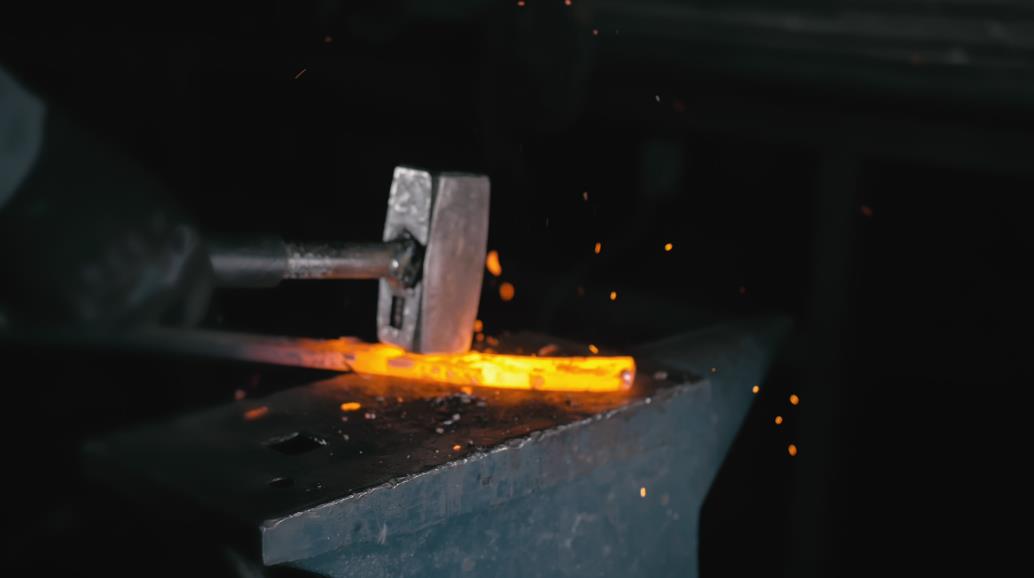 There are multiple resources to get in touch with private label knife manufacturers. Popular wholesale platforms like Alibaba, Global Sources, and SaleHoo have multiple private label knife manufacturers.
The downside to getting in touch with wholesalers through these platforms is that there are fees for every successful order. If you're ordering hundreds of products at once, you might pay upwards of 5% per order. You get a better deal when you contact the manufacturers directly. Here are a few prominent names in private label knife manufacturing.
LeeKnives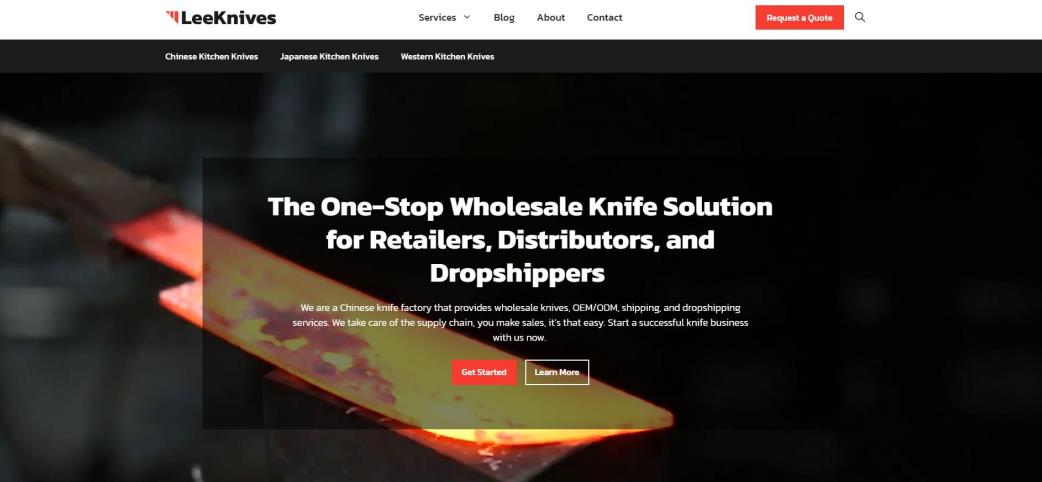 There is no shortage of private label options at LeeKnives. Our partners can customize everything from the packaging design to add-ons, like gift cards, stickers, logo prints, and more.
Private label options we provide
Although a simple process, a lot goes into private labeling. It isn't just slapping the brand logo onto the product or packaging. Here is what private labeling services LeeKnives offer.
Branded packaging
We offer customized packaging for each knife. You can get a sturdy cardboard box with your preferred coloring designs and, of course, your brand's logo. If you want something better, like a wooden box for every blade, or cut down costs by ordering something generic, you can do so with us.
Buy Private Label Knives and Start Scaling up with Us Today
Contact us and connect with a sales rep to get a free quote.
Brand logos
You can print your brand's logo or name on any suitable part of the knife. Every time your customers use the knife, they'll see your brand's logo. Additionally, whenever someone asks your customers where they bought the blade, the answer will be your brand rather than saying off of Amazon, etc. These will help increase awareness of your brand, further contributing to sales in the future.
Stickers
You can include stickers inside the packaging. A satisfied customer will attach it to their personal belongings, where it will be essentially free marketing for your brand. We can include custom stickers in various sizes.
Thank you cards

Celebrate every purchase of your customers by including a thank you card with your message on it. Lead customers to your social media and encourage them to visit your website.
Packaging for holidays, birthdays, and special occasions
Design specialized packaging and cards for the holidays. Why not celebrate Thanksgiving with your customers when it's approaching? Adding such cards for special occasions will make them think of your brand more, increasing brand awareness and helping you stand out from the competition.
Process of private labeling with us
First, contact us with the existing designs and visuals of your brand. We'll find the best alternatives to embody them in desired products. Once the product design is finalized, we'll provide you with virtual presentations. If everything is the way you imagined, we will begin manufacturing the knives and packaging accordingly.
We can also produce a sample product and send it to you before manufacturing to ensure everything is how you want it.
After you give us the green light, LeeKnives will begin manufacturing your order and ship within 30 to 45 days, depending on the order quantity.
From our side, here is how private labeling works.
We receive the specs, designs, and anything that will go into the product.
We will then provide visual samples and packaging to our client.
After finalizing the product, we will begin manufacturing.
We will examine each product to ensure top quality.
Finally, ship them to your location through our freight providers.
Use this form to give us details about your product and request a free quote. We'll get back to you within two business days – usually much sooner.
Private labeling production time and costs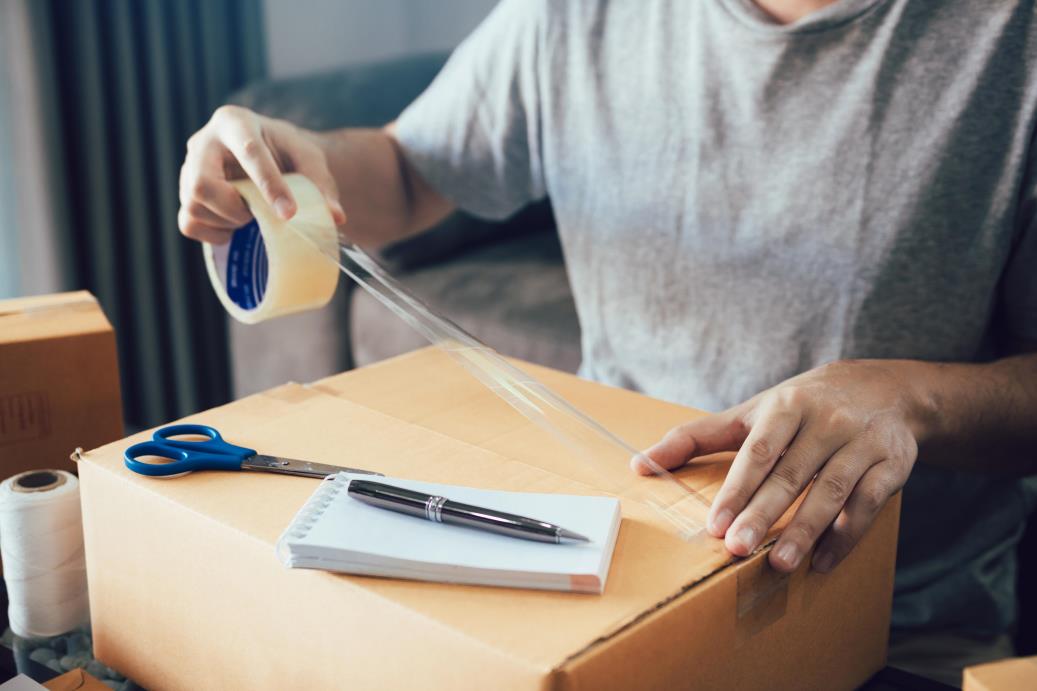 The production time for private labeling products with us is between 30 and 45 days. How soon you'll get your products depends on the minimum order quantity and materials. It also depends on how quick we finalize the details, like visuals and designs.
As for the price, we calculate it individually based on your order. Like the production time, MOQ, and materials affect this as well as the product itself. Specific knives have a higher price tag than others, affecting how much you will pay for your order.
Other private label knife manufacturers
We aren't the only private label knife manufacturer. Although these are competitors, in the end, we want to present you with an objective view of what you can get from other knife manufacturers.
Ernst Klever GmbH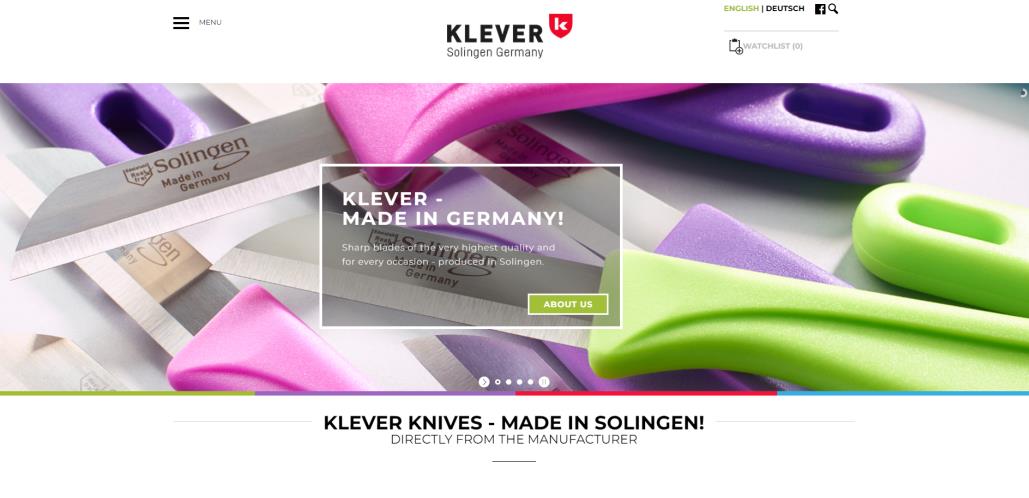 Primarily focusing on kitchen knives with plastic handles, Ernst Klever GmbH, shortly known as Klever, is a manufacturer based in Germany. They offer various types of specialized kitchen knives designed for home cooks, not professionals. You can get knives to cut fruits and vegetables, steak knives, bread knives, table knives, and many more.
Although Ernst Klever GmbH doesn't offer as much customization to the blades, you can select the handle colors. The downside is you don't get to customize the blades to your preferences, and the company has a high minimum order quantity. Depending on the color options, most knives listed in their catalog have 500 to 2,000 MOQ.
Takahashikusu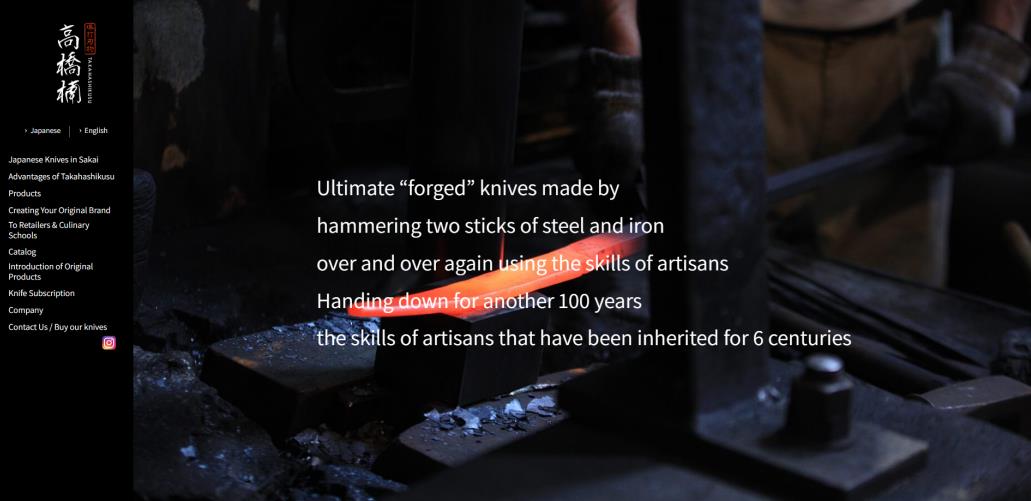 Takahashikusu is a Japanese knife manufacturer. The knife manufacturer sells both Japanese and western style kitchen knives. All of their blades are handmade in the prominent knifemaking areas of Japan, such as Sakai, Osaka Prefecture, Seki City, Tosa City, and more.
It's one of the first knife manufacturers that comes to mind when buyers look for high-grade Japanese kitchen knives. As you can guess, their blades are much more costly than others, but as with any other product, you get what you pay for.
With Takahashikusu, you have the option to design the products yourself and create your own brand through their services. If you're looking for premium-quality kitchen knives, especially Japanese-styled, Takahashikusu is a trustable private label manufacturer.
Ontario Knife Company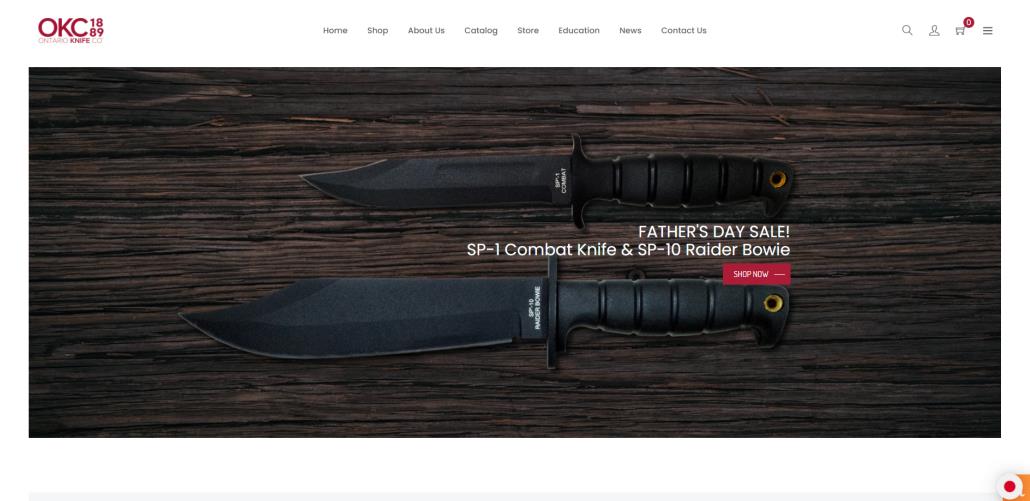 Despite the name, Ontario Knife Company is a US-based manufacturer. Unlike the other private label knife manufacturers mentioned in this article, they specialize in tactical, hunting, and pocket knives. With the "knife you need when you need a knife" motto, they aim to manufacture simple knives that get the job done.
The company sells a variety of folding knives, hunting knives, bayonets, machetes, and axes. If your brand appeals to outdoorsy people that look for military-style blades, Ontario Knife Company is a knife manufacturer you can consider. Their minimum order quantity is different for every product.
The company manufactures blades in the United States. For this reason, they have a higher manufacturing cost than others. This can affect how much you pay for purchasing private-labeled from them. In addition to tactical knives, they have retro kitchen cutlery with wooden handles. You can find these unique-looking kitchen cutlery in their 2022-2023 catalog.
Recommended knives for private labeling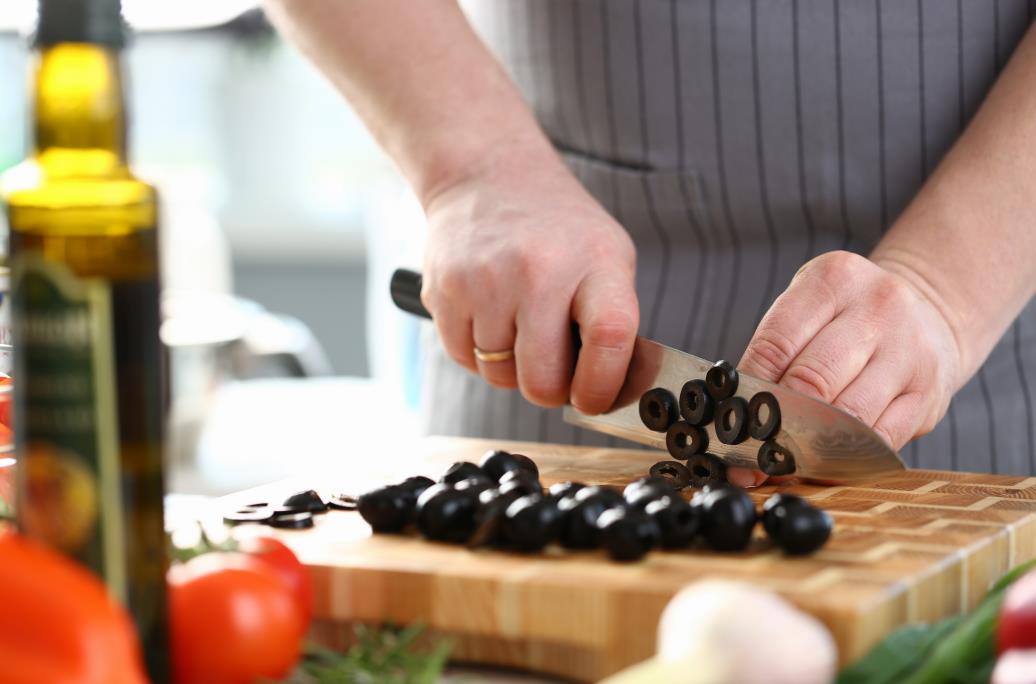 Any knife, whether for kitchen or outdoor use, can be private-labeled. There isn't a set rule for private labeling knives. Choosing the best knives to private label comes down to your brand, target customers, and preferences.
Here are a few private labeling ideas for different types of knives.
Buy Private Label Knives and Start Scaling up with Us Today
Contact us and connect with a sales rep to get a free quote.
Kitchen knives
Among all kinds, kitchen knives have the most variety. There are specialized kitchen knives for specific purposes and tasks, distinct blades coming from different cultures in various sizes and shapes.
Private labeling kitchen knives is an excellent idea for several reasons. Compared to other types of knives, they get more use. The more satisfied your customers are, the quality of your brand will be more memorable.
It's essential for buyers looking to outsource their knives to partner up with reputable knife manufacturers to never disappoint their customers.
At LeeKnives, we forge a variety of kitchen knives using the best materials keeping in mind the blade's purpose and the preferences of the users that favor each knife.
See our kitchen knives catalog through the links below.
Chinese kitchen knives: Boning knife, meat cleaver, fruit and vegetable carving knife, chopping knife, vegetable cleaver, and more.
Japanese kitchen knives: Kiritsuke, Santoku, Gyuto, Nakiri, Yanagiba, Chukabocho, Petty, and more.
Western kitchen knives: Chef's knife, utility knife, boning knife, carving knife, and more.
Pocket knives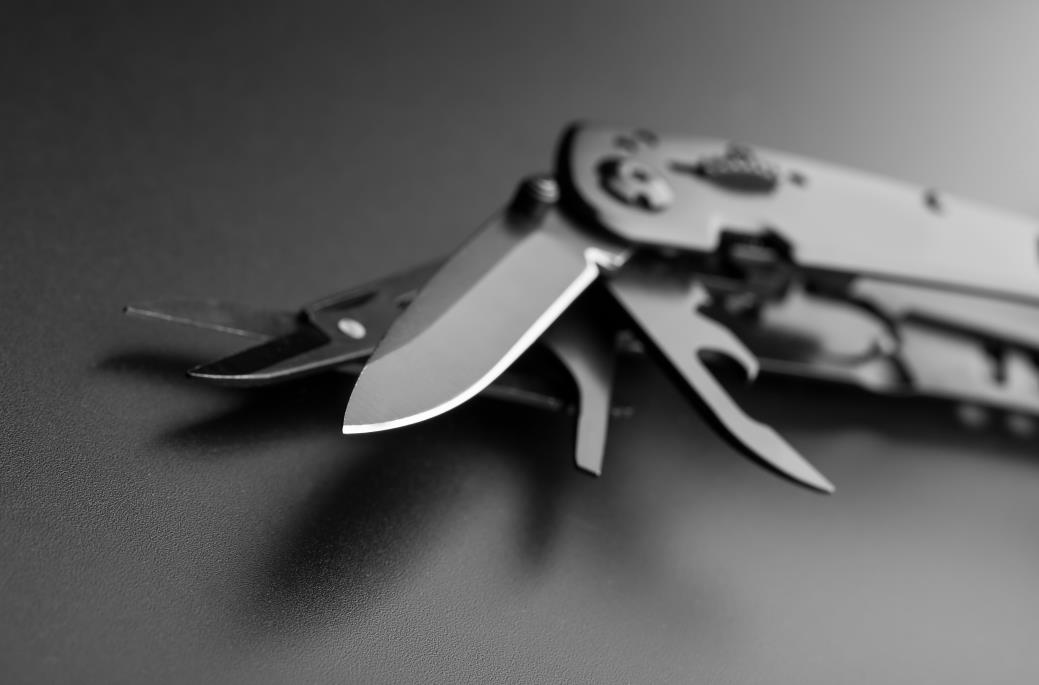 The packaging is more critical for pocket knives than any other. Most customers prefer storing pocket knives in their original packaging, especially if they own multiple blades. That's why pocket knives come in more detailed packaging than kitchen knives.
You can get strong cardboard boxes or treat your customers with a light wooden box to make the experience phenomenal. The services we mentioned above are great ways to go about private labeling.
If you're looking to cut down costs, you can still do so by making your customers appreciate the art. There are many cost-effective ways to present your customers with a unique unboxing experience. We can help you in this matter.
Combine private label with OEM
Utilizing OEM and private label services together will create a unique product for which your brand can be known. With OEM products, you'll have control over how the knife is built, the materials used, and design elements.
You can design the blades yourself according to what your customers wish to see in the products and deliver that in a matter of time. Paired with private labeling, the buyers will have a product indistinguishable from the knives of other brands.
The associated costs of forging blades according to your specifications might be costlier, but it's absolutely worth it.
Starting with private-labeled products makes more sense if you've just started selling knives and don't have a big budget. It will give you an understanding of what different customers prefer. Once your business gains traction, you can the blades yourself and deliver the features your customers favor the most.
Final words from LeeKnives
Private labeling is beneficial to all knife sellers, from small to large. It allows the seller to add more character to their products.
While having their brand's name and logo on the products, private labeling is also a way of marketing. It takes your brand name everywhere the products go.
Another benefit of private labeling is to please your customers aesthetically. Even though the products might be similar, having a unique unboxing experience will make the brand stand out.
Visit our private label service page to get more details on private labeling and what we offer.