OEM (original equipment manufacturer) is a term widely used in the business world. It mainly refers to a company that produces equipment and parts for another.
Although this is what OEM means, the term is also widely used in other ways. An OEM manufacturer also produces products from scratch. This is what we're going to focus on in this article – covering the OEM knife manufacturers while briefing you on our services at LeeKnives.
Without further ado, here are the most prominent OEM knife manufacturers to order wholesale custom products.
OEM vs. ODM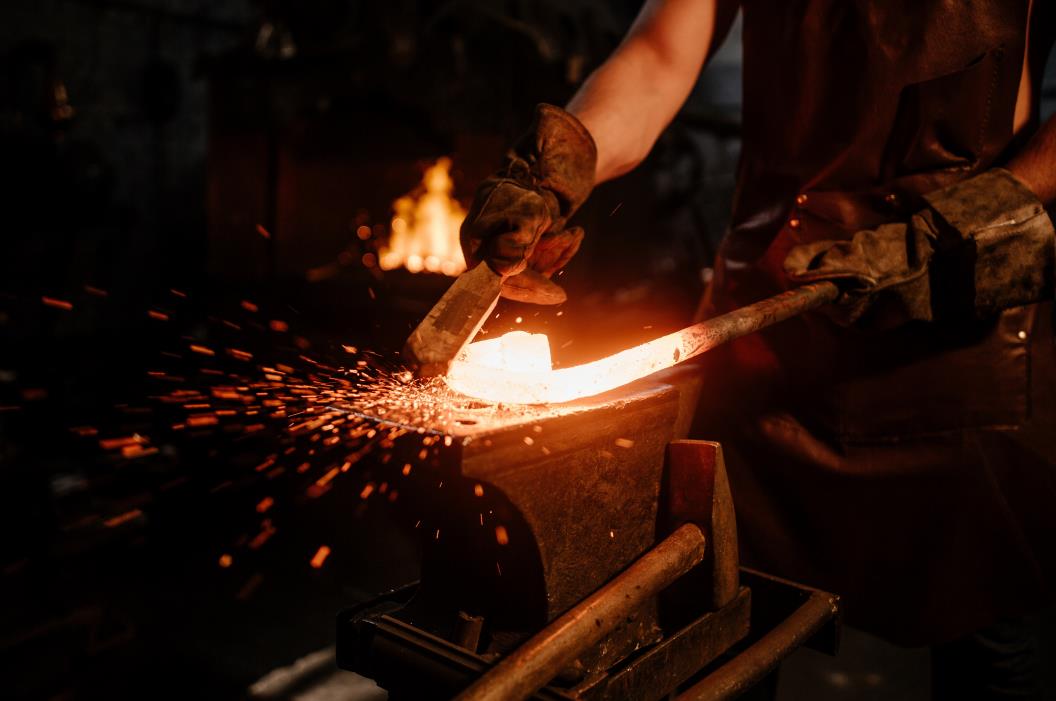 Before listing knife manufacturers, let's clear the difference between OEM and ODM. Basically, an OEM product is manufactured based on the buyer's needs. The buyer gives the specifications to the manufacturer, and the products are constructed accordingly.
On the other hand, ODM (original design manufacturer) products are pre-designed and sold with the buyer's labeling. ODM products are usually manufactured in mass, and the purchasing company's logo and branding are printed on the products or packaging. This final process is also known as private labeling.
OEM options for customized knives
Regardless of the OEM manufacturer you go to, they should be able to customize a knife entirely, including all the parts and materials involved. While the OEM process of a knife is pretty self-explanatory, here is what to expect.
Blade
Whether kitchen knives or any other, a blade is entirely customizable. You can decide on the length, width, design, and materials used for forging the blade.
Since many technicalities are involved in forging a blade, it's common for starters to get lost, especially in the variety of materials. Different types of steel give the blade specific attributes that make it the best or worst performing knife for the cook. It's a matter of preference and the tasks performed. You can see the different steels used for knifemaking here.
Other than coming up with an entirely new knife, OEM is also about improving an existing product. If your current customers are happy with everything about what you're selling except for that one detail, you can fix it through OEM services.
Buy Wholesale Kitchen Knives and Start Scaling up with Us Today
Contact us and connect with a sales rep to get a free quote.
Handle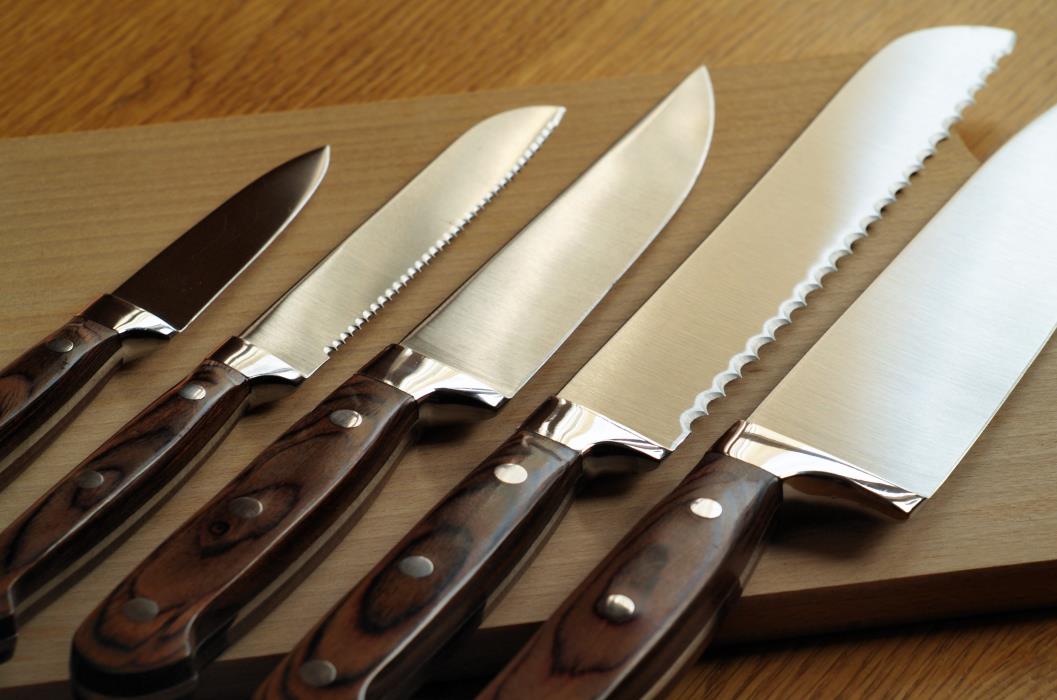 Japanese handles on kitchen knives, checkered patterns on a carbon fiber handle, gorgeous composite handles with enough durability, and many more. These are just a few options among plenty of others.
The OEM knife manufacturers can equip any blade with the desired handle, made from the materials you specified. For example, you can order Japanese-style kitchen knives furnished with western handles. With pocket knives, you will have more alternatives. More materials are used for making EDC knife handles, which can be molded into various designs.
Edge
There isn't a single edge grind. Since the edge is where the knife cuts and pushes the ingredient, it carries more importance than most think. Although it's overlooked or unknown to many users, it's one of the things that can alter the knife's performance entirely.
There are double bevel edge knives with varied grinds, such as flat grind, hollow grind, convex grind, and many more. Single bevel knives have a chisel edge, but these can also have variations. With a back bevel, for example.
Additional features
The customizations mentioned above to a knife are the most basic. In addition, you can specify special features you'd like to see in the OEM knives.
Think of bolsters, tang size, and specific forging techniques, like San Mai construction. This rather ancient blade construction technique originates in Japan, where the blacksmith uses two types of steel to build the knife: hard and soft. The soft steel sandwiches the hard steel, covering both sides while exposing it when the edge is ground. The result is an edge durable on the sides and keeps a sharp edge for more extended periods.
List of OEM knife manufacturers
A proper OEM knife manufacturer should be able to provide you with enough options and flexibility to create the ideal product. Tackling every obstacle that comes with the specifications of your desired product needs to be the primary focus.
Finding an OEM manufacturer can get frustrating with many knife manufacturers in the industry. Whether you sell knives online or in your store, a reputable OEM knife manufacturer can assist you in growing your business.
LeeKnives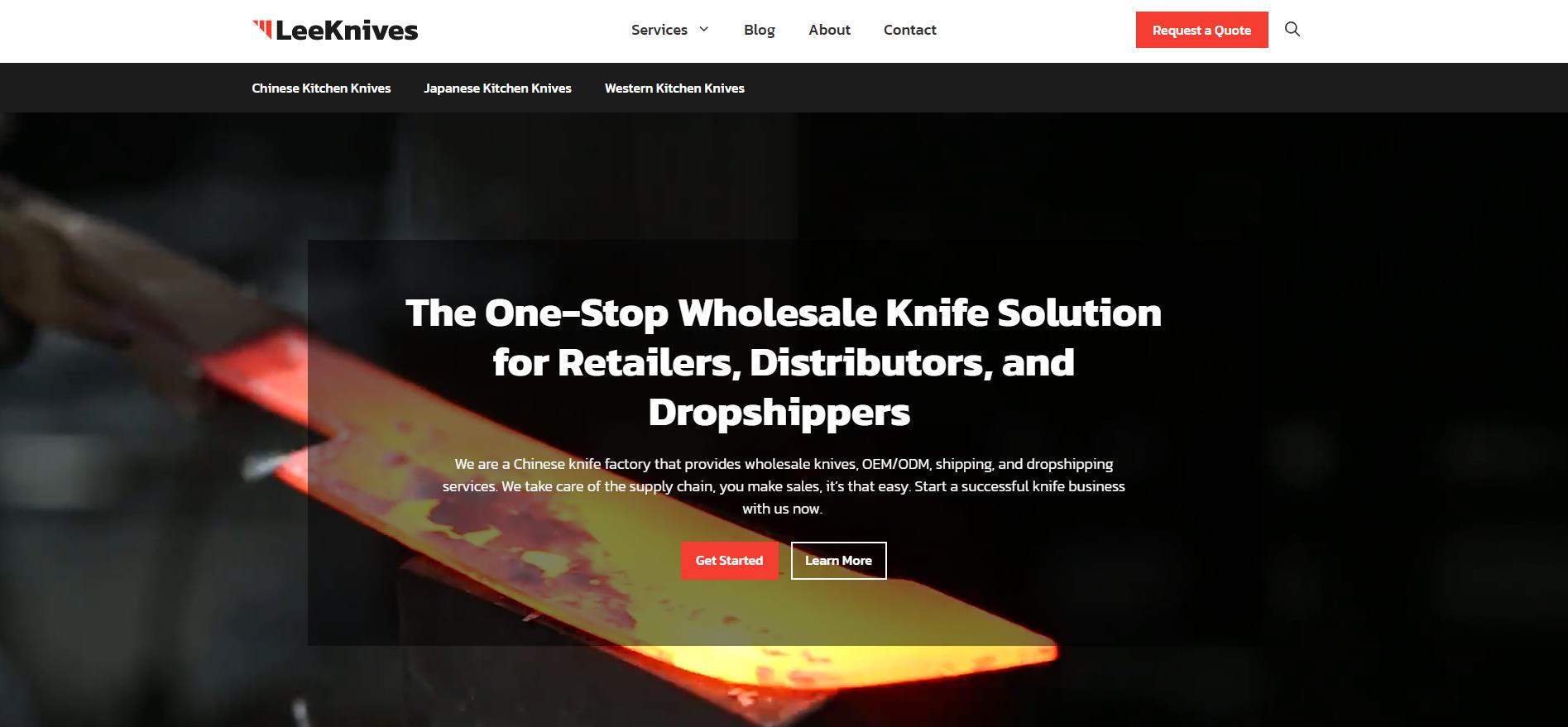 Born in 1993, LeeKnives is a knife manufacturer based in Yangjiang, China, offering outsourcing services to retailers and online stores.
We can do everything about OEM knife manufacturing in this article. LeeKnives gets the designs from the client and creates a visual representation of what the product will look like. Upon agreeing on the design, materials, and final details, we can ship a sample product for you to test before beginning the manufacturing process.
You can check our kitchen knives catalog.
Contact us with your customization ideas to existing knives from our catalog. Whether it's adding a bolster or a different type of handle to a product, we'll get back to you with a free quote.
Buy Wholesale Kitchen Knives and Start Scaling up with Us Today
Contact us and connect with a sales rep to get a free quote.
Utica USA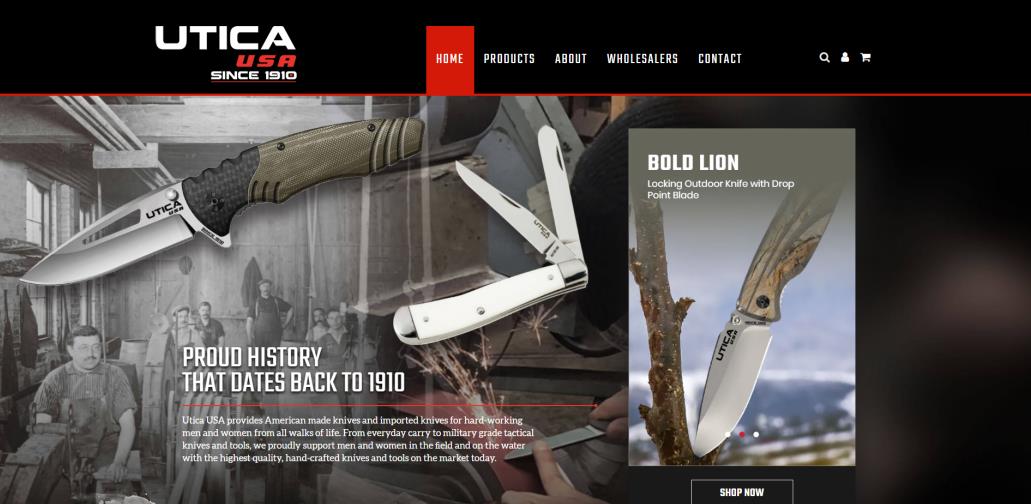 As you can tell by the company's name, Utica USA is a knife manufacturer based in the United States. The company offers OEM and custom knives. According to their website, they manufacture the blades by stamping, not forging.
Utica USA has a wide variety of hunting, tactical, survival, and EDC knives. Those looking for an OEM manufacturer for kitchen knives can look elsewhere as they don't produce them. Although they listed cutlery sets on their company website, there aren't any products.
Judging by their custom knife service, the minimum order quantity of the company seems to be exceptionally low for OEM knives. They offer custom knives for individuals. Inquiring the company to manufacture your designed blades shouldn't be a problem. This makes Utica USA ideal for those planning to order a low number of products from an OEM manufacturer.
Shieldon Knives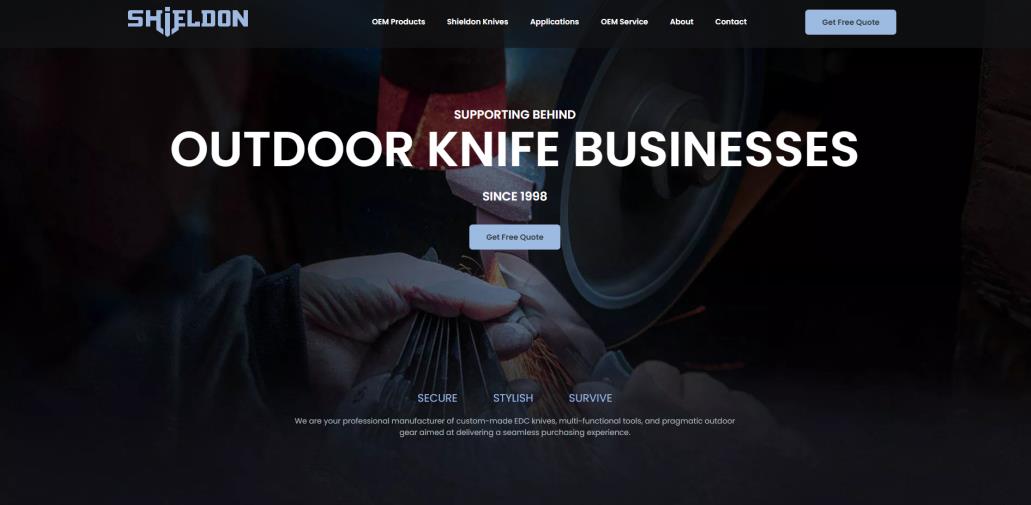 Another OEM pocket knife manufacturer in this list, Shieldon Knives, have various styles of EDC knives, including multi-tool knives, fixed blades, and throwing knives. The company is also based in Yangjiang, China, one of Asia's hubs for knife manufacturing.
They offer everything you'd expect from an OEM knife manufacturer. You can design the products and decide which materials to use in manufacturing. In addition to knives, they also provide other tools, like utility cutters and stainless steel camping tools.
Since they specialize in pocket knives, you can choose the locking or opening mechanism, whether the blade folds or retracts. From the locking or opening mechanism, whether the blade folds or retracts, to any design elements, you can forward your ideas to your inquiry.
As listed on their website, the blade materials they use are Damascus steel, M390, S35VN, VG-10, 154CM, N690, Acuto, 440, 14C28N, and cobalt alloy. They prefer using titanium, aluminum, GRN, 3Cr13, carbon fiber, G-10, Micarta, and space board for handles. Since orders can also include accessories in OEM pocket knives, you have the options to include belt clips, bearings, and multi-tool parts.
Turwho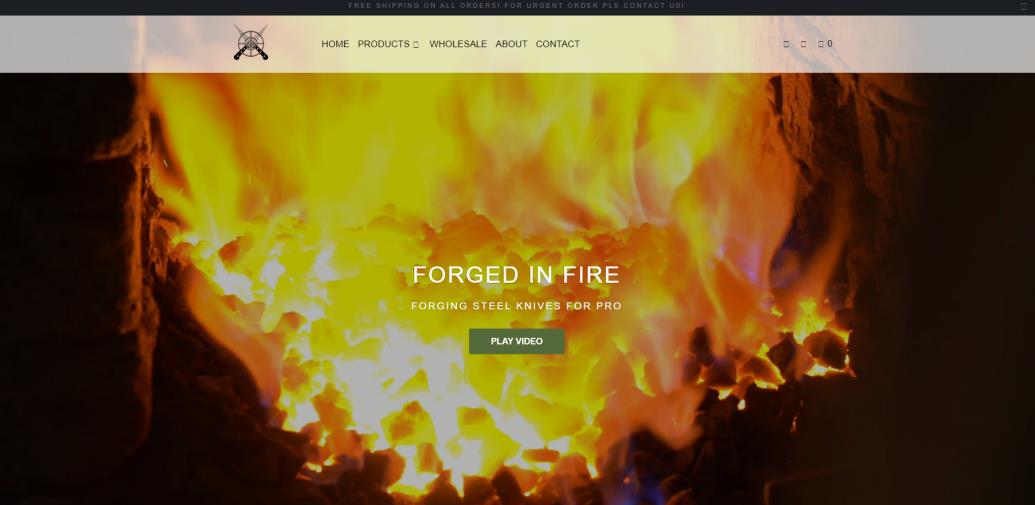 Turwho is an OEM manufacturer of kitchen knives, specializing in Japanese-style blades. The company has all the primary Japanese kitchen knives and the western alternatives some customers may prefer. You can order custom-designed chef's knives, Gyuto, Santoku, Nakiri, and Petty, along with paring, utility, and slicing knives.
Turwho forges western-style blades with 1.4116 German steel. This is relatively soft steel at around 56 HRc optimal hardness. It's resistant to corrosion and tough. For the Japanese blades, the company prefers sticking to high carbon or high carbon stainless steel (VG-10).
They also use Damascus steel crafted following over 30 step manufacturing process. As you can guess, these blades have higher forging costs. If you're aiming to deliver premium-grade kitchen knives, whether Japanese, German, or French-styled, to professionals, Turwho is an OEM knife manufacturer you can consider.
As for the handles, they have a variety of handle designs with G10 fiberglass and wooden options. Since they are an OEM knife manufacturer, you can fit different blades with specific handles. Japanese kitchen knives with western, oval, D-shaped handles, and many more. Judging by their chef's knife set, they also have metal handles, similar to those found in Global Knives products.
JPKnivesOEM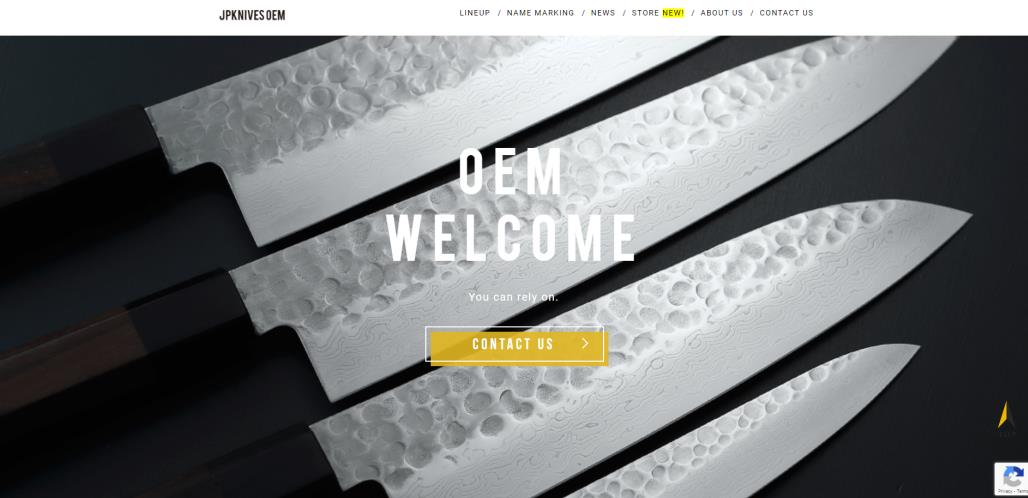 This one is another kitchen knife manufacturer, focusing solely on Japanese blades. JPKnivesOEM produces prominent Japanese-style kitchen knives, including Nakiri, Kiritsuke, Yanagiba, Sujihiki, and many more.
Based on their products, they forge the blades using Aogami and Shirogami, known as blue and white steel. These two knife steels are exclusive to Japanese knifemaking and are usually more expensive than others. Being high carbon steel, they are more for professionals and serious cooks that are getting started using these blades.
Since caring for high carbon steel knives is more demanding, they aren't for everyone. Keep this in mind when hunting for the best OEM Japanese knife manufacturers. In addition to kitchen knives, they have a few selections of hunting knives made from the same materials.
If Japanese kitchen knives are what interests you, check our catalog. You can see the MOQ, material options, and other customizations available for each product.
Advantages of selling OEM knives
The benefits of OEM knife manufacturing are pretty straightforward. You get a product just as you imagined. Your brand essentially owns the product, with every detail finalized by you. It's only the OEM manufacturer that upholds the duty of producing the knife. Everything else is up to you.
The best part about OEM manufacturing is that you can continually improve your existing products. Once you release a new product and get customer feedback, you will have the data on where to improve, where to change, and so on.
OEM knife manufacturing can also help you build brand awareness. Since you specify everything that goes into creating the product, implementing unique features will make your customers know you for those qualities.
The pros of OEM knife manufacturing are as follows.
You can create unique products to stand above the competition.
You have the ability to constantly improve your existing products and design new ones according to customer needs.
It helps you build brand identity by delivering specialized knives to your customers.
Overall, OEM knives help you stand out in a crowded industry with so many products looking alike. You can design the products in a way that benefits your customers, increasing sales and customer satisfaction.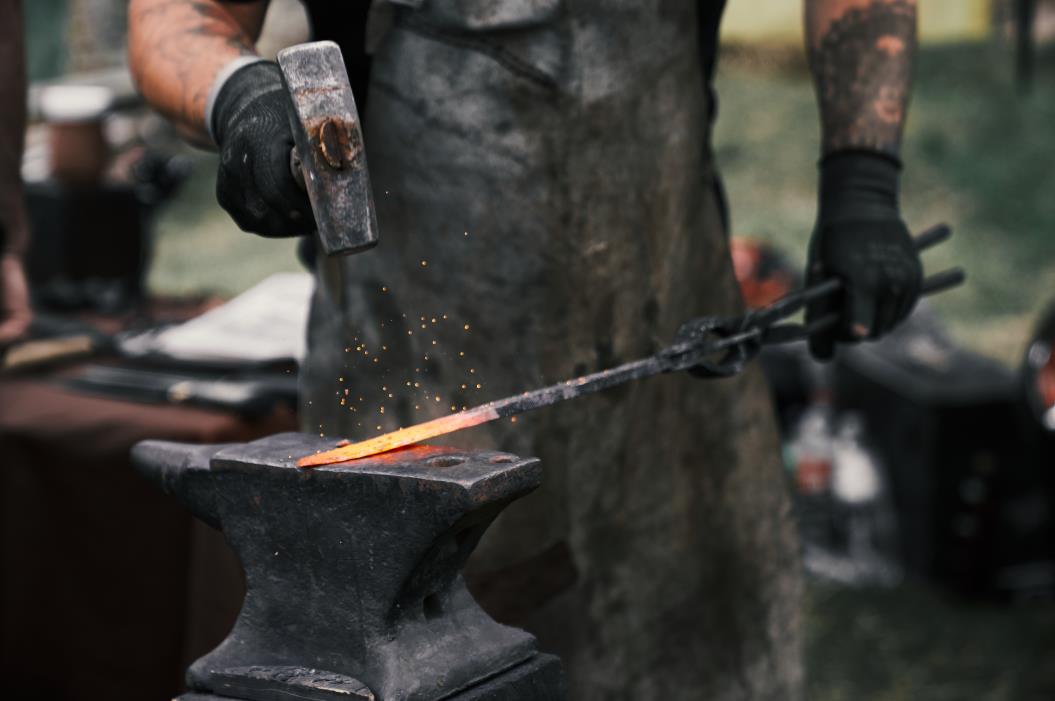 Disadvantages of selling OEM knives
While these are excellent markers that can help your brand, there are certain downsides to OEM knife manufacturing. These disadvantages are significant problems for some. You should consider them before investing time and effort into designing your unique blades.
First and foremost, OEM knives require a higher minimum order quantity than wholesale alternatives. The reason for this is pretty self-explanatory. The manufacturer alters everything designed explicitly for you, goes over every tiny detail from scratch and produces the blade according to your specifications.
These use more resources than producing knives in mass, driving the costs higher. To make this up, OEM knife manufacturers increase their MOQ to break even.
In addition to higher minimum order quantities, OEM knives have a few other disadvantages.
Longer lead times: It isn't just the actual manufacturing process of the knife but how it gets there also. Creating virtual designs, manufacturing a sample product, its arrival to you, and finalizing every detail demands more.
Multiple-step manufacturing process: Naturally, OEM knives take more processes to manufacture as the products are specially designed for you. There will be multiple adjustments on the manufacturer's end to ensure the final product is exact to your specifications.
Unpredictable final results: Even if we go over the product countless times and you closely examine every feature, there can be unexpected final results. Since such things will show themselves with time, it's vital for buyers to partner up with reputable OEM manufacturers to ensure consistent quality.
OEM knives can benefit your brand in so many different ways. Nonetheless, it's essential to keep these downsides in check. Otherwise, you won't have an objective view of determining which manufacturing type is best for your business.
Other services for your knife business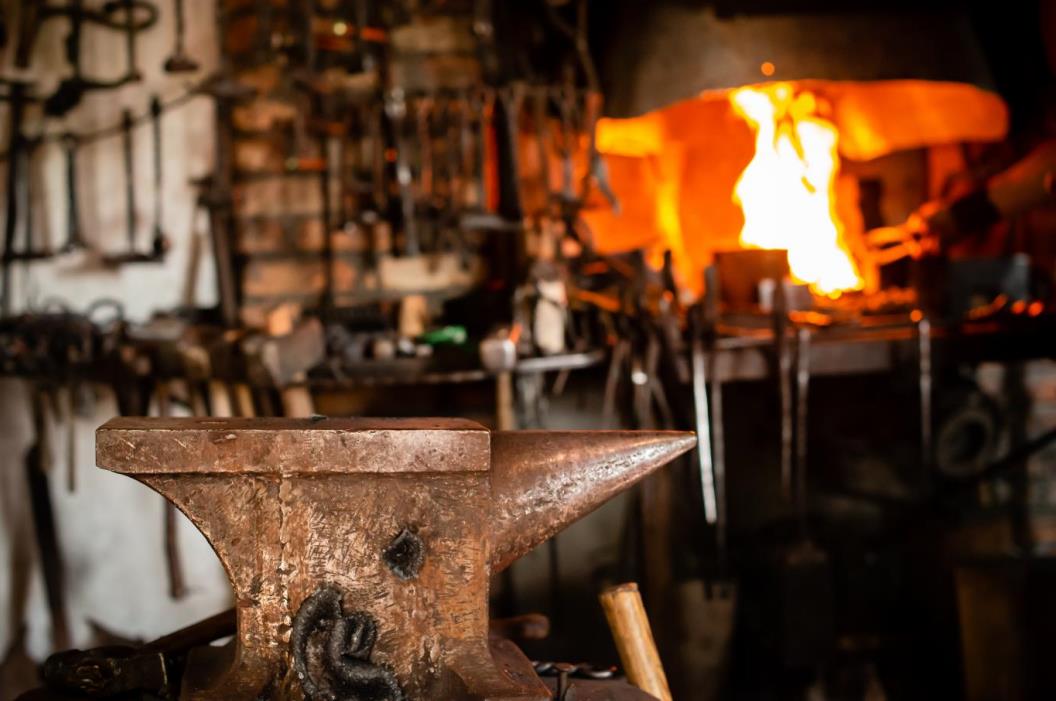 It isn't just the OEM services we provide. If OEM isn't ideal for your business now, you can benefit from the following services.
Wholesale
We have an extensive catalog of different types of knives that we wholesale. After choosing the products you want to purchase from us, request a quote using our contact form. We will get back to you with a free quote depending on the product and quantity.
Learn more about our wholesale services.
Dropshipping
It isn't just bulk orders we cover. All the knives LeeKnives manufactures can be sent directly to your customers. Dropshipping is an ideal way to get started if you're starting your knife business from scratch with little resources. No matter the order quantity, we will fulfill your sales automatically.
Learn more about dropshipping with us.
Private label
Private labeling is vital for building brand recognition. So many similarly designed knives out there are used for performing similar tasks. The abundance of these products makes it hard for a brand to attract attention. Private labeling is a way to let your customers know that you are different from them. We can build branded packaging, logo prints, thank you cards, and many more.
Learn more about our private label knife service.
Conclusion
OEM knives are pretty much the only way for a business to create distinctive products without manufacturing them themselves.
Unless you plan on investing hundreds of thousands in developing your workshop and scaling it, you will have to partner up with an OEM knife manufacturer. We've got you covered on this. Head to our OEM service page to read more about our services and contact us for a quote.