A dedicated slicing knife is a fundamental tool for every kitchen. It's the most appropriate knife to utilize for making delicate, precise, and clean slices. The slicing knives come in great varieties. The perfect slicing knife depends on what the cook slices and how they want the cuts.
As simple as it is, the primary use of a slicing knife is to – well, slice. These unique kitchen knives accomplish the cook's slicing needs, allowing them to create elegant and delicious pieces.
This article will help you identify a slicing knife, cover its uses in the kitchen, and compare it with alternatives.
Slicing knife design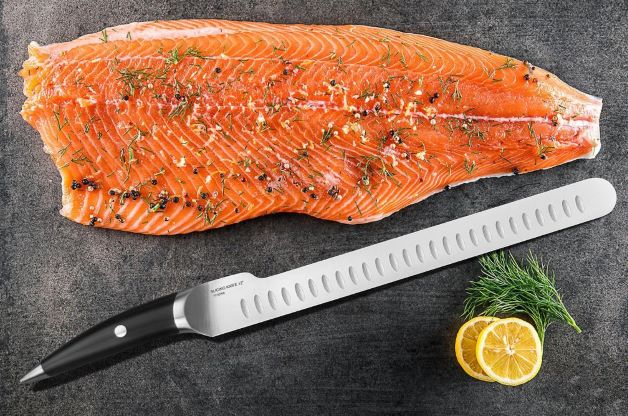 The western slicing knives feature a long, narrow blade with a straight cutting edge. Many of them have the Granton edge. This design element prevents the slices from sticking to the blade to minimize friction. As a result, the cook gets tear-free clean pieces.
The length of a slicing knife usually ranges between 8 and 14 inches. The lengthy ones resemble a mini sword and may be intimidating for home cooks and novice chefs. That's why knife brands have a good number of slicing knives with a rounded, dull end. These are also known as ham slicers.
Nevertheless, there are slicing knives with a pointed tip. They often have a slight curvature towards the end due to the design.
Numerous other knives are comparable to the typical slicing knife pictured above. Read through the rest of the article to find the best substitutes for it.
Buy Wholesale Kitchen Knives and Start Scaling up with Us Today
Contact us and connect with a sales rep to get a free quote.
Slicing knife uses
The slicing knife's job is to slice ingredients. While this is very straightforward, slicing is a general cutting task cooks need to complete across various foods.
Since there are many ingredients with different sizes and densities, slicing knives must be adaptable. That is something these knives excel at by being able to slice vegetables, fruits, and all kinds of meats.
Here is more on the uses of a slicing knife.
Vegetables and fruits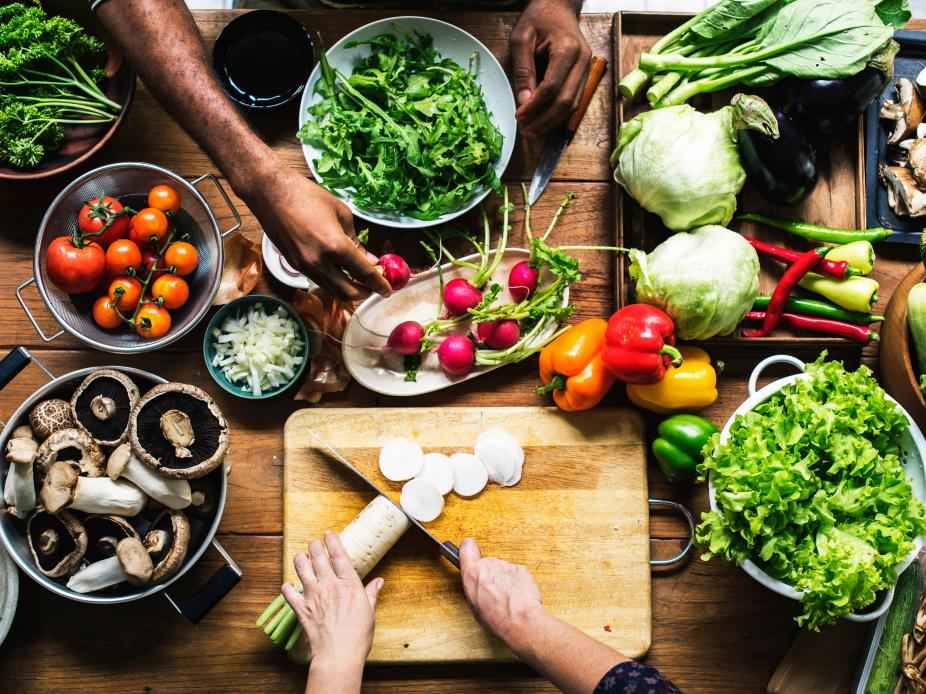 Slicing vegetables and fruits is an essential part of preparing dishes. A knife reserved only for slicing is a good way to go about having unified pieces. Whether cutting tomatoes for meals or topping yogurt with sliced fruits, a slicing knife can help the cook get the best results.
The slicing knife is especially helpful when the dish requires a whole batch of sliced produce. Think ratatouille, gratin, and other types of casserole.
Since vegetables and fruits come in various sizes, choosing an appropriately sized slicing knife is essential. A 14-inch slicing knife wouldn't be reasonable if your customers are after something simple.
Knife shops should have multiple sizes of slicing knives in their stock to meet the needs of cooks from different backgrounds. It's primarily professional chefs and serious cooks that favor long blades. A smaller, 10-inch or so slicing knife is a better fit for most home cooks.
Some common uses of the slicing knife to cut vegetables and fruits are as follows.
Thinly slicing vegetables for casseroles and laying them on the pan.
Thinly slicing vegetables to top off and layer them on a tray for dishes, like scalloped potatoes.
Cutting vegetables to garnish dishes.
Slicing and dicing fruits for salads and pies.
Meat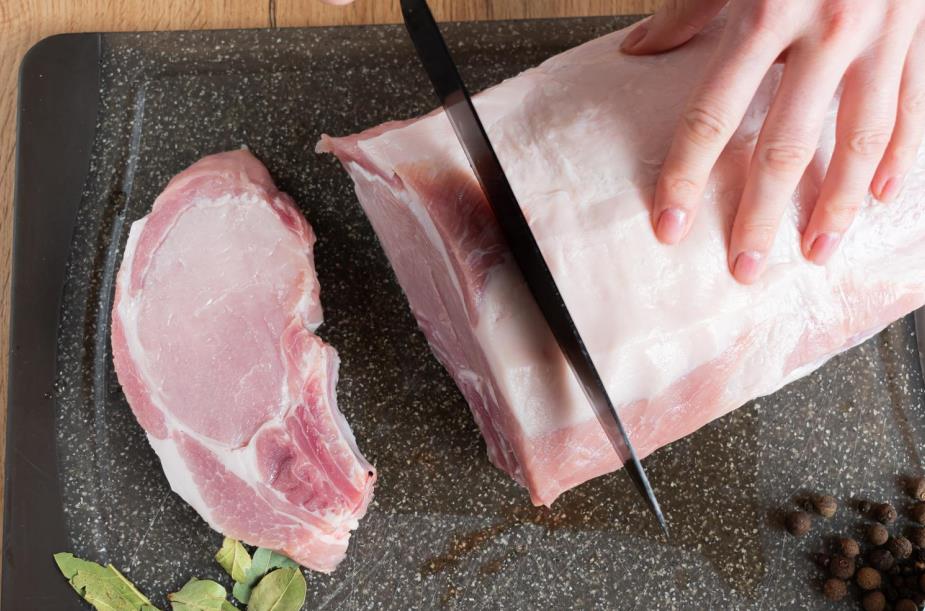 The slicing knife is the first blade a professional chef picks up for finely slicing hams, roasts, and other cured meats. It can also help cooks prepare certain dishes like bulgogi, Mongolian beef, carpaccio, and others that require thin cuts of meat.
Cooks can utilize the knife to slice meat in a single stroke. This allows for the meat pieces to stay intact with minimum friction. Again, the Granton edge ensures the cuts are undamaged by preventing tears or shreds and release easily from the blade.
If you're also selling grills and similar forms of cooking equipment that meat lovers prefer, we suggest having long slicing knives. The options between 10 and 14 inches in length are the ideal size for those cooking meat on the grill often.
Here is a list of the popular uses of a slicing knife to cut meat.
Thinly slicing cured meats for sandwiches.
Preparing meat for barbecue, like the Korean bulgogi.
Slicing and cleaning up big cuts of steaks, like t-bone and tomahawk.
Fileting or butterflying chicken breasts and other boneless animal protein.
Pastry and other baked foods
The blade profile and the size of the slicing knife aren't just suitable for cutting vegetables and meat. It delivers a flawless cutting experience to the cooks when cutting pastry and baked goods.
When there's no serrated knives in presence, a slicing knife with an equivalent length is one of the best picks. The slicing knife's long blade with the scalloped edges prevents shreds and tears; in a similar way that they cut meat.
Slicing knife alternatives
There are numerous other alternatives to the western slicing knife. They can provide the cook with an easier time depending on what and how they want to cut it.
The best options for slicing duties other than the western slicing knife are:
Sujihiki (or Yanagiba)
Kiritsuke
Carving knife
Utility knife
Here is a brief comparison between the slicing knife and these knives that can help cooks handle slicing tasks.
Buy Wholesale Kitchen Knives and Start Scaling up with Us Today
Contact us and connect with a sales rep to get a free quote.
Sujihiki
What the slicing knife is for western cooks, Sujihiki is the same for Japanese culinarians. It has a similar blade design to the slicing knife but has a much thinner structure with a sharper edge.
Being a Japanese kitchen knife, Sujihiki has a more acute grinding angle that achieves better sharpness. However, this also makes the Sujihiki more delicate than the slicing knife.
The fragile nature of Sujihiki requires the cook to slice with care. Chips and other damages can be apparent if the cook uses it aggressively. Nonetheless, slicing doesn't require force. Regardless of their experience, most users should be comfortable using Sujihiki as an alternative to the western slicing knife.
Additionally, there is also Yanagiba. This Japanese kitchen knife is also known as the sushi knife. It has the same blade design as Sujihiki but comes with a single bevel edge, meaning it is ground only on one side.
Yanagiba is a single bevel edge version of the Japanese slicing knife. It can be a good option if the cook slices boneless animal protein frequently for presentable dishes.
Kiritsuke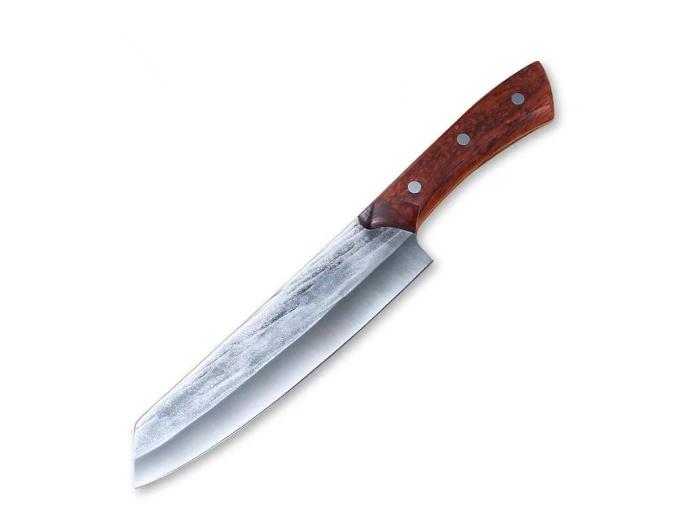 Kiritsuke isn't a dedicated slicing knife. Instead, it's an all-purpose Japanese kitchen knife with outstanding ability in slicing. You can offer this to your customers if they often slice but want to use the same knife for other tasks as well.
It has a relatively straight edge with a triangular end that comes to a sharp, pointed tip. A major drawback for Kiritsuke is its difficulty of use. Using Kiritsuke is often a status symbol for chefs for their experience and knife skills.
Therefore, the learning curve is steeper with Kiritsuke. Still, it can be an ideal choice for your customers once they get used to the blade design.
Slicing knife vs. carving knife
There aren't major differences between a carving knife and a slicer. Many cooks use them interchangeably, providing that the slicing knife has a pointed tip. However, there is more to these knives than just what meets the eye.
The primary purpose, specific details about the blade, and cutting preferences of the slicing and carving knives are different. Although these differences are small, they can be pivotal to your customers. Learn the differences between slicing and carving knives from this detailed article.
Slicing knife vs. utility knife
A utility knife is a smaller alternative. It has a similar blade profile with a stabby tip. The utility knife comes in blade lengths ranging from 4 to 8 inches.
Knife shops looking to present their customers with a compact, simple kitchen knife to slice ingredients and do other board work should also consider selling utility knives.
Should you sell slicing knives in your store?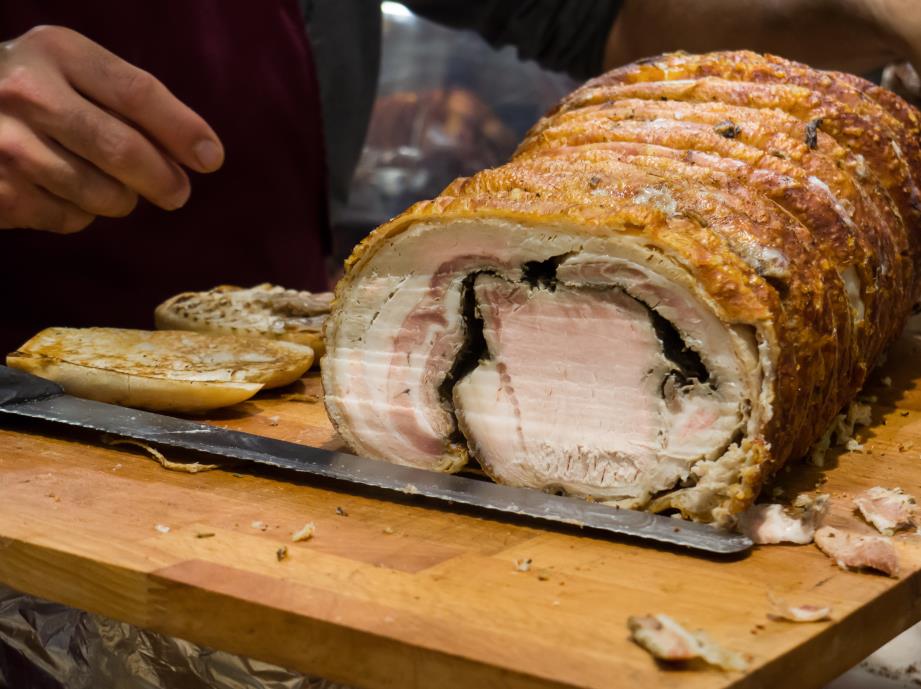 The slicing knife is an excellent choice for knife stores with a selection of western kitchen knives. These kitchen knives are more preferred by people that eat meat often. The long blade helps achieve thin slices easily on boneless animal protein.
Vegetables and fruits don't require a large blade size. The most convenient option for these types of ingredients is the standard chef's knife.
If you're planning on offering your customers a dedicated slicing knife, but not the typical western slicing knife, look for other alternatives. You aren't short of selections when it comes to a knife to slice. The lengthy utility and chef's knives, Japanese alternatives, and carving knives are all great replacements.
Start scaling with LeeKnives
LeeKnives is a Chinese knife manufacturer with 30 years of experience in the industry. We have an extensive catalog of products you can purchase at a fair price.
You can make wholesale purchases from us, and we'll ship them to your front door. We also offer OEM manufacturing to supply you with the perfect products that meet the needs of your customers. Visit our slicing knives catalog here, and get a free quote from us today.