D2 and 8Cr13MoV are two popular budget steels for knives. Both are popular names for pocket and kitchen knives. You can stock up on D2 and 8Cr13MoV knives at an affordable cost, but one may be more favored among your customers.
This article will outline the differences between D2 and 8Cr13MoV to guide knife shops in making the right decision. If you can't decide between the two, read on to find out their composition, properties, and performance as a knife blade material.
An overview of D2 steel
D2 steel is a high carbon and chromium tool steel initially developed for industrial applications. Its wear resistance is ideal for producing machine dies, providing parts that withstand high wear and tear. Over the second half of the 20th century, knife brands began utilizing D2 – the rest is history.
Today, countless knife brands use D2 in their products. It's also prevalent among custom knifemakers for being adaptable during heat treatment.
D2 steel chemical composition
Carbon: 1.55%
Chromium: 11.5%
Manganese: 0.90%
Vanadium: 0.80%
Silicon: 0.45%
Copper: 0.35%
An overview of 8Cr13MoV steel
8Cr13MoV is a Chinese-made steel with properties similar to the Japanese AUS-8 and 440C steels – so much so that it's often referred to as an equivalent. It's widely available, and numerous knifemakers, including LeeKnives, use 8Cr13MoV.
Notable names in the pocket knife industry, like Kershaw and Spyderco, sell a variety of 8Cr13MoV knives, for example. There aren't as many kitchen cutlery brands that use it in their products, but a good number of budget kitchen knives with an 8Cr13MoV blade are out there.
8Cr13MoV chemical composition
Carbon: 0.80%
Chromium: 13.00 – 14.50%
Manganese: 1.00%
Silicon: 1.00%
Molybdenum: 0.30%
Vanadium: 0.25%
Properties of 8Cr13MoV and D2 steel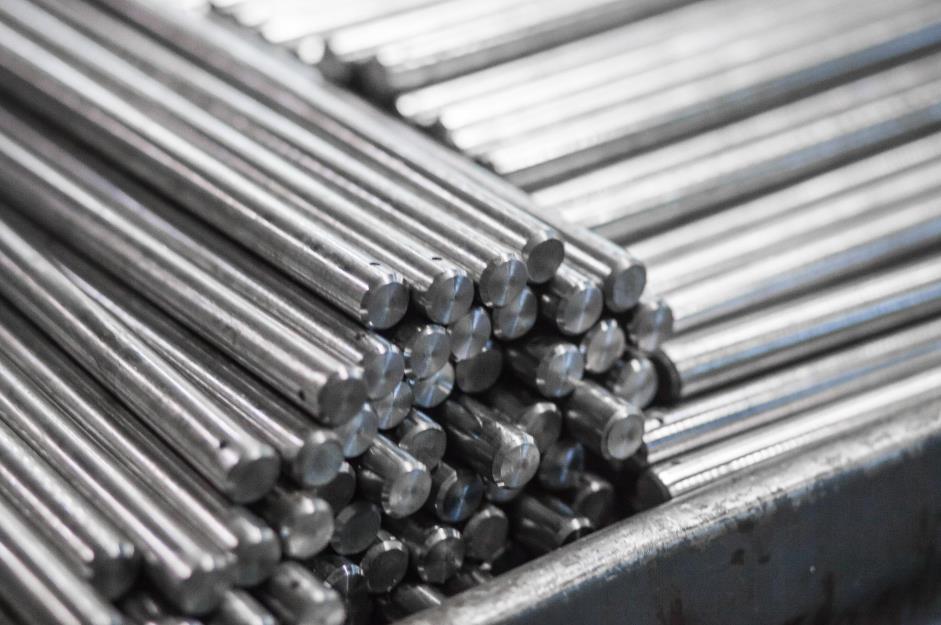 The chemical composition of 8Cr13MoV and D2 are quite different. This results in distinguishable properties where one might be a more fitting choice for your customers. Here is more to their properties considering knives.
Hardness
8Cr13MoV doesn't have the highest carbon content. It's high carbon steel, but barely. Following proper heat treatment, the attainable hardness of 8Cr13MoV is between 56 and 60 HRc. This number isn't particularly hard but adequate to meet the expectations of most knife enthusiasts.
D2 steel has a wide hardness range. It can be anywhere from 55 to 64 HRc. Most D2 steel knives in the market are between 58 and 62 HRc on the Rockwell hardness scale. This hardness is ideal for forging various blades, making it a flexible choice for meeting the needs of different users.
The hardness significantly impacts the other properties of steel. An 8Cr13MoV steel knife at a maximum hardness can be more wear-resistant than a D2 steel at minimum hardness, for example. To have a fair outcome, we'll base our comparison on the typical hardness ranges we find in knives.
Buy Wholesale Knives and Start Scaling up with Us Today
Contact us and connect with a sales rep to get a free quote.
Edge retention
Edge retention and wear resistance have a strong correlation. If the steel is wear-resistant, you can expect good edge retention and vice versa.
When compared, D2 steel is the clear winner in this regard. It's a much more wear-resistant steel that resists losing material. After all, D2 was developed for high-wear applications, so there's no surprise here.
However, this doesn't mean 8Cr13MoV steel knives can't hold a sharp edge. The tiny bit of vanadium content and adequate amounts of carbon enable 8Cr13MoV to deliver satisfying edge retention. It's just not as good as D2, though sufficient for everyday use in home and outdoor applications.
Toughness
Most wear-resistant steels aren't known to be strong. D2 doesn't escape this stigma and ranks far below 8Cr13MoV in toughness. It has more carbon than 8Cr13MoV and lesser amounts of alloying elements that impart strength. These give a fragile blade compared to 8Cr13MoV that's susceptible to chipping.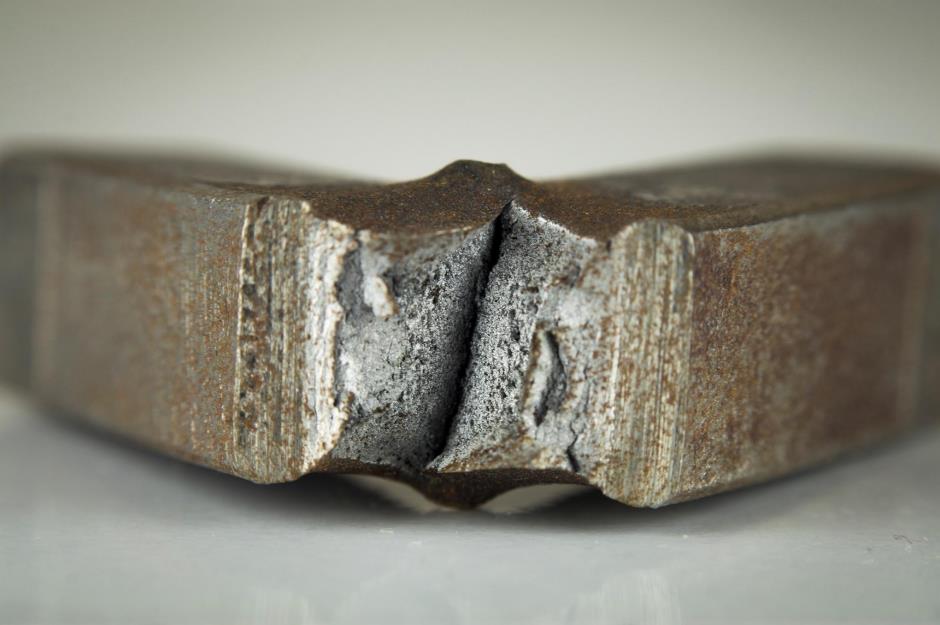 The toughness of 8Cr13MoV is nowhere near steels like 14C28N but better than D2. In fact, 8Cr13MoV rates higher in toughness tests than CPM steels like S35VN and S30V.
This high toughness with good edge retention is why 8Cr13MoV is a standard name for budget knives. You can use an 8Cr13MoV knife in the kitchen to cut bones or outdoors peeling wood, and it won't flinch. Follow the same with a D2 knife; the outcome will be a chipped blade that needs repair.
Corrosion resistance
Another aspect where 8Cr13MoV overpowers D2 is corrosion resistance. D2 and 8Cr13MoV may have similar amounts of chromium, but the latter features less carbon. This opens up more room for chromium carbides to form, resulting in a highly corrosion-resistant steel.
While D2 steel knives are known to form a patina and pick up rust when neglected, corrosion isn't a problem with 8Cr13MoV steel knives. You can confidently use an 8Cr13MoV knife in the kitchen or outdoors. Still, properly storing and looking after a knife is a must to keep a shiny blade.
As a general rule of thumb, steel with high wear resistance is equally difficult to sharpen. The more wear-resistant the steel, the more it resists losing material during sharpening.
Considering their wear resistance, 8Cr13MoV steel knives are easier to sharpen. Refining the edge doesn't take long using an aluminum oxide or silicon carbide sharpening stone.
Although 8Cr13MoV is easier to sharpen, D2 steel won't require special sharpening equipment or a grinding belt for sharpening. Assuming a few more minutes on a sharpening stone won't be a dealbreaker, there isn't a big difference between the two.
Price
Both steels are affordable, but 8Cr13MoV steel knives tend to cost less. You can get the same 8Cr13MoV knife 20 to 30% cheaper than its D2 equivalent. Expect to pay about $15 to $30 per knife for both at wholesale.
Conclusion table
| | | |
| --- | --- | --- |
| | 8Cr13MoV | D2 |
| Hardness | 56 – 60 | 55 – 62 |
| Edge Retention | 4/10 | 6/10 |
| Toughness | 7/10 | 4/10 |
| Corrosion Resistance | 7/10 | 4/10 |
| Sharpening Ease | 7/10 | 6/10 |
| Price | Affordable | Affordable |
Alternatives to 8Cr13MoV and D2
AUS-10 steel: AUS-10 is one step up from 8Cr13MoV in edge retention. The composition is almost identical to 8Cr13MoV, but with higher carbon, it achieves better wear resistance and edge retention. AUS-10 is an excellent alternative to get the edge retention of D2 with toughness and corrosion resistance of 8Cr13MoV.
440C steel: 440C is a popular knife steel – perhaps even as popular as D2. 440C steel is a fitting choice for knife stores looking for balanced properties. Its edge retention is on par with D2 but isn't as strong as 8Cr13MoV. 440C is stainless steel with similar corrosion resistance as 8Cr13MoV and AUS-8. It's an ideal steel choice for budget knives for enhanced rust resistance that D2 lacks.
M2 steel: M2 is a high-speed steel with applications in the knife industry. If everything about D2 sounds good except for its inadequate toughness that often leads to a toothed edge, M2 is the perfect substitute. From edge retention to corrosion resistance, M2 is identical to D2. It has the lead over D2 in toughness, making it a robust alternative.
8Cr13MoV or D2: which one is a better choice for knife stores?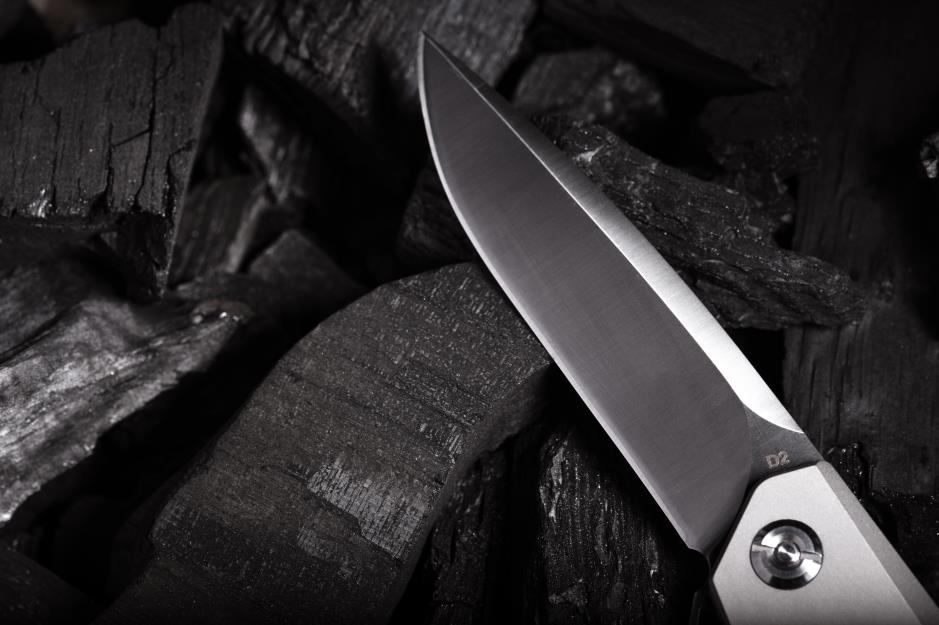 8Cr13MoV and D2 are two affordable steels that proved themselves to knife enthusiasts. As with other knife steels, you must pick the one that appeals to your customer base.
D2 steel keeps a sharp edge longer than 8Cr13MoV but doesn't have the same level of toughness and corrosion resistance. For users that maintain their knives, corrosion and rust won't be an issue.
The same goes for its toughness. As long as the knife is employed for its designed purpose, the edge won't chip. These make D2 a better choice for responsible customers.
Let's face it, though – not enough customers look after their knives as they should, which can bring them back to your store with complaints. 8Cr13MoV is a safer option in this case that equally satisfies daily users without problems of rust and chipping.
This concludes that 8Cr13MoV is a more fitting choice for the general audience, while D2 provides better value to buyers that carefully use their knives.
Source knives from LeeKnives
We are a knife manufacturer based in Yangjiang City, China. Our extensive catalog includes folding knives, fixed blades, and various kitchen cutlery, with accessories that range from sheaths to cutting boards.
With over three decades of expertise and a wide range of products, LeeKnives is ready to be the only supplier for your store. Contact us with your sourcing needs, and we'll get back to you with a free quote.