Your customers deserve a good – looking wooden cutting board that has the innate wood characteristics to make it long-lasting too.
We're looking at oak cutting boards in this article and seeing if they're a worthwhile offering for your clientele. As red and white oak are the most popular for cutting boards, we'll be focusing on these types of oak specifically.
In brief: Oak wood is a good choice for cutting boards, but we're going to look more closely at why that is and also offer you some other wood cutting board options to consider.
Let's start with the basics of oak.
What is oak wood?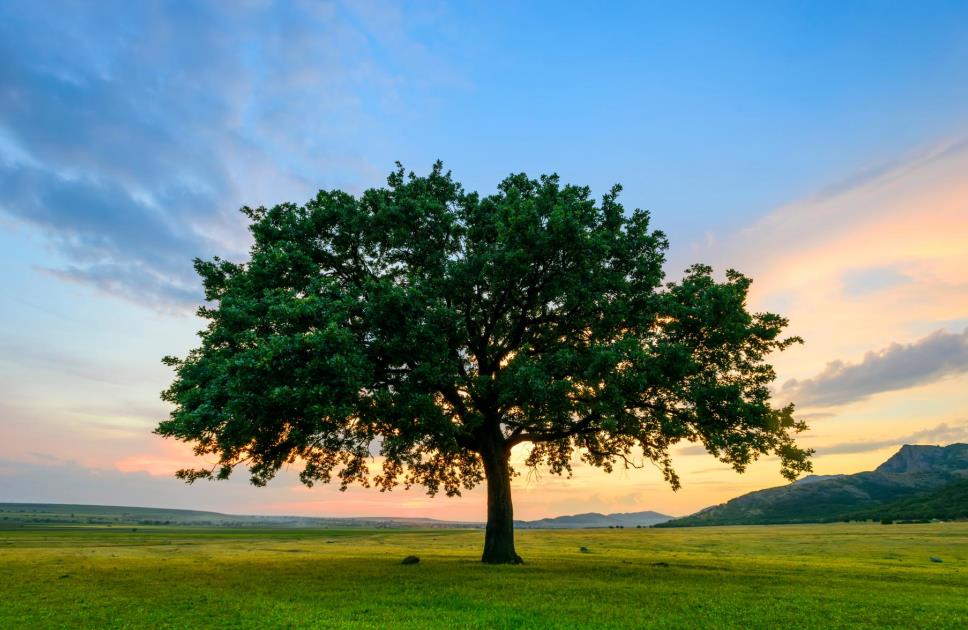 There are about 500 different types of oak species and these all fall under the beech botanical family Fagaceae. The genus name for oaks is Quercus.
The two species we'll be looking at, red oak (Quercus rubra) and white oak (Quercus alba) are both found in North America.
Note: Not all wood products sold as either 'red oak', or 'white oak' are those species. Sometimes oak is sold under broad identifying labels that merely classify the coloration of the wood, not the true species.
Oak wood is classed as a hardwood and generally has a very visible straight grain with a coarse texture. When quartersawn, both red and white oak have a distinctive fleck or pale marbled marking in the wood's base color.
Oak wood is also ring porous, meaning that it has much bigger pores in the early stages of its growth than in the later stages. This change in growth pattern is visible to the eye and affects the look of the wood.
Now let's go into more detail with the unique characteristics of red and white oak wood!
Buy Wholesale Cutting Boards and Start Scaling up with Us Today
Contact us and connect with a sales rep to get a free quote.
Red oak characteristics
Appearance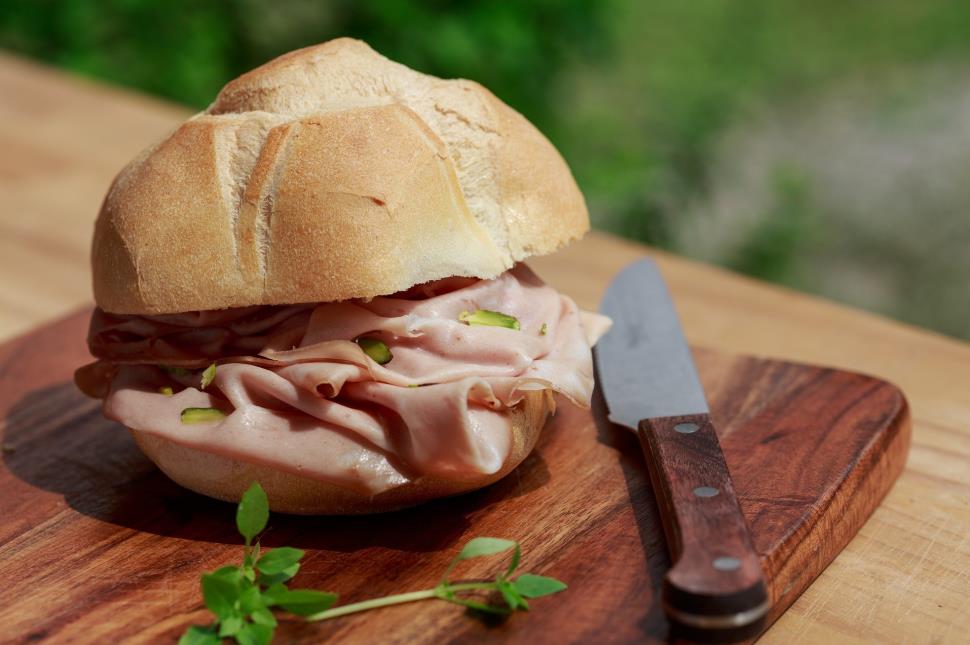 Usually a reddish or orange base tone with paler flecking but can be blond too. The wood grain is linear and the rays in the wood (radiating lines) are short compared to white oak wood.
Hardness
Red oak wood has a Janka hardness rating of around 1 220 pound force(lbf). A 1220 grade is more than enough in making cutting boards.
Porosity
Red oak has very large and open pores, particularly in the growth ring areas.
Durability
Oak wood generally is considered durable enough for a cutting board and stabilizes well once dried properly by the manufacturer.
Rot resistance
Because red oak is so longitudinally porous, it is vulnerable to moisture and bacteria growth in those spaces.
For this reason, red oak cutting boards need to be sealed every 3 months with food grade mineral oil and buyers must be advised accordingly.
How will a red oak cutting surface affect knives?
Red oak is at that level of Janka hardness that allows it to withstand knife cut marks without causing damage/wear to the knife blade.
White oak characteristics
Appearance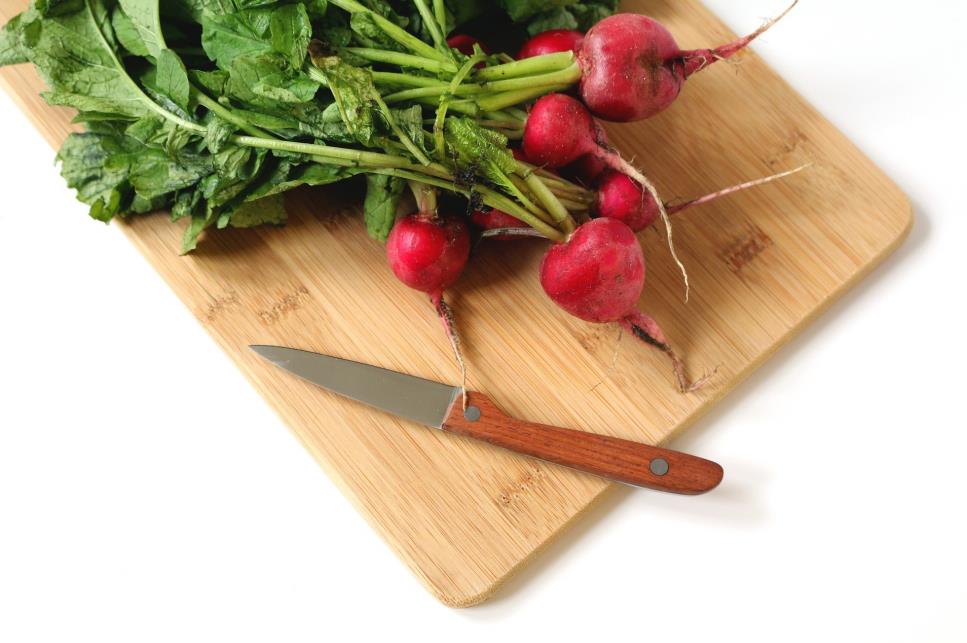 White oak wood is usually a light brown base shade with long rays (dark brown streaks) in the wood. Some white oak can have a faint olive green cast to it.
Hardness
White oak wood has a Janka hardness rating of around 1 350 pound force (lbf). This makes it slightly harder than red oak and respectably hard in wood terms.
Porosity
The pores of white oak are sealed off with cell growths called tyloses so white oak is highly moisture and bacteria resistant.
Durability
White oak is durable enough for cutting board use. Its sealed pores give protection against warping and cracking in the wood. If maintained, a white oak cutting board can give many years of service.
Rot resistance
With very low porosity or open space in the wood, white oak offers high resistance to rot and water damage.
As a care measure, any oak cutting board needs to be sealed every 3 months with food grade mineral oil and buyers must be advised accordingly.
How will a white oak cutting surface affect knives?
Whilst white oak is both a hard and dense wood, it isn't so hard that it will damage kitchen knife blades. Whether for a kitchen cutting board or a butcher's block, white oak is an appropriate choice.
Is oak good for cutting boards?
As we've seen, red oak is appropriate for a cutting board, it just needs care and regular sealing to protect the wood so that rot doesn't become an issue.
White oak, being slightly harder and much more moisture resistant, is a better choice that will require slightly less maintenance.
Other wood options for cutting boards
Wood as a material has so much to offer the cutting board shopper!
It's been the industry favorite over time because it works – it's stunning to look at, durable enough to withstand daily use, and it's available at a range of price points to suit any budget. Let's review some options.
Teak wood cutting board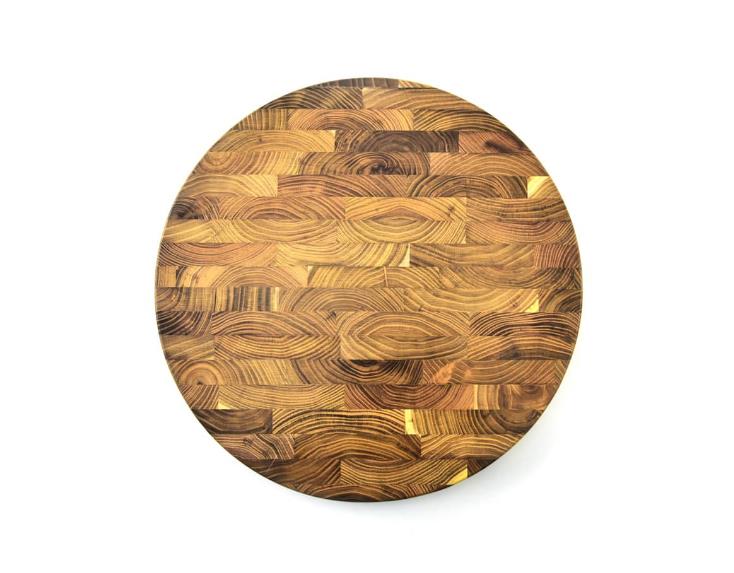 With attractive teak your buyer gets the benefit of a tight and straight grain pattern which offers superior durability in the kitchen.
Teak also offers:
Good resistance to knife marks
Natural oils in the wood that repel water
Eco – friendly status
An easy clean surface
Natural termite and pest resistance
Ironwood cutting board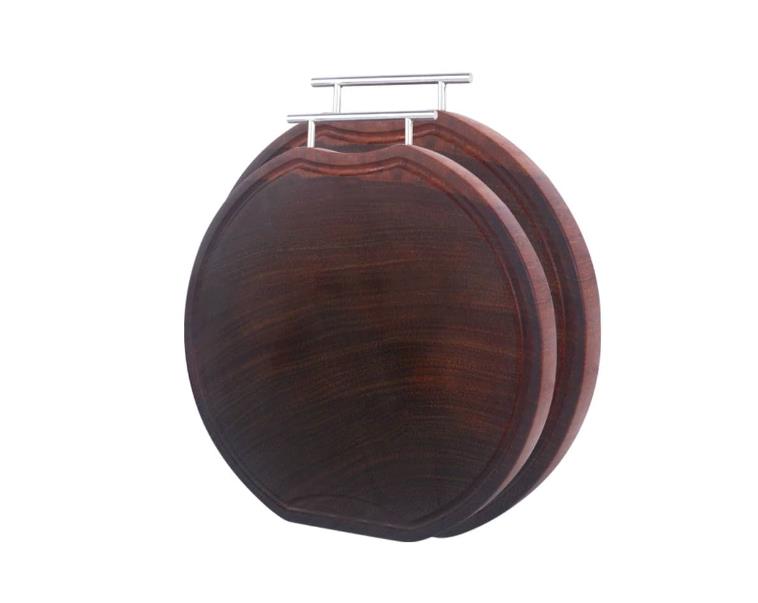 Ironwood scores big in the looks stakes as it has a satin like finish that just gleams! An incredibly hard wood, Ironwood will last a very long time and is:
Highly resistant to knife marks
Kind to knife blades; particularly if end grain ironwood
Naturally antimicrobial – kills bacteria
Sapele cutting board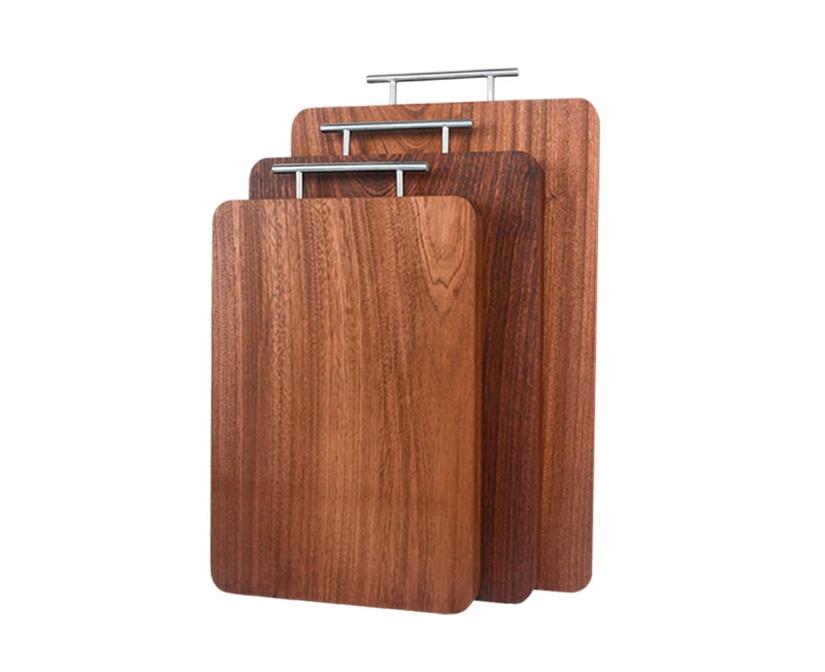 Sapele wood really shines when used for cutting boards – it's a high sheen surface that's tough enough to take kitchen abuse!
Not just eye pleasing, Sapele wood is also:
Durably hard, about twice as hard as mahogany wood
A sustainable resource if sourced conscientiously
Self – healing, cuts on the board close up by themselves meaning no bacteria can enter
Kind to knife blades
Any of these woods we've mentioned make for gorgeous and quality cutting board products.
Buy Wholesale Cutting Boards and Start Scaling up with Us Today
Contact us and connect with a sales rep to get a free quote.
Explore the range!
To see what's available from LeeKnives that offers the most select quality in cutting boards, do review our current range, there's something for everybody and a product expert is always on hand to give advice.
Our range is customizable on request, and we've got cutting boards that offer some useful tweaks like 'easy carry' handles, nonslip securing pads, and juice grooves to conveniently remove liquids from the cutting surface.
In conclusion
We've looked mainly at oak in this LeeKnives article, but we've also had fun discovering other wood options to suit a wide ranging clientele.
Understanding the pros and cons of the various wood types available really educates you as a retailer of wooden knife accessories, and certainly gives the edge in an ever expanding market!
Wood cutting boards offer so many recognized benefits to both the home cook and professional chef that they're an easy sell and products that you'll be proud to add to your retail operation.
LeeKnives leads the pack with attentive customer service and friendly partner interface, so do reach out to us or enquire for a quick quote.
With dropshipping and wholesale our areas of expertise, we'll steer you in the right direction!
Until next time dear readers and friends, we bid you a fond 'adieu' and can promise more entertaining and informative articles to come.