In this article we're looking at a foundation knife of Japanese cuisine – the Nakiri knife.
This knife has surpassed the Asian market and become a must buy amongst Westerners too, and this article is going to discuss the Nakiri knife, its uses, and how it fits into your customer's kitchens and food preparation operations.
The Nakiri knife is definitely a saleable product for your knife range and we're going to look at what makes it so attractive.
What is a Nakiri knife?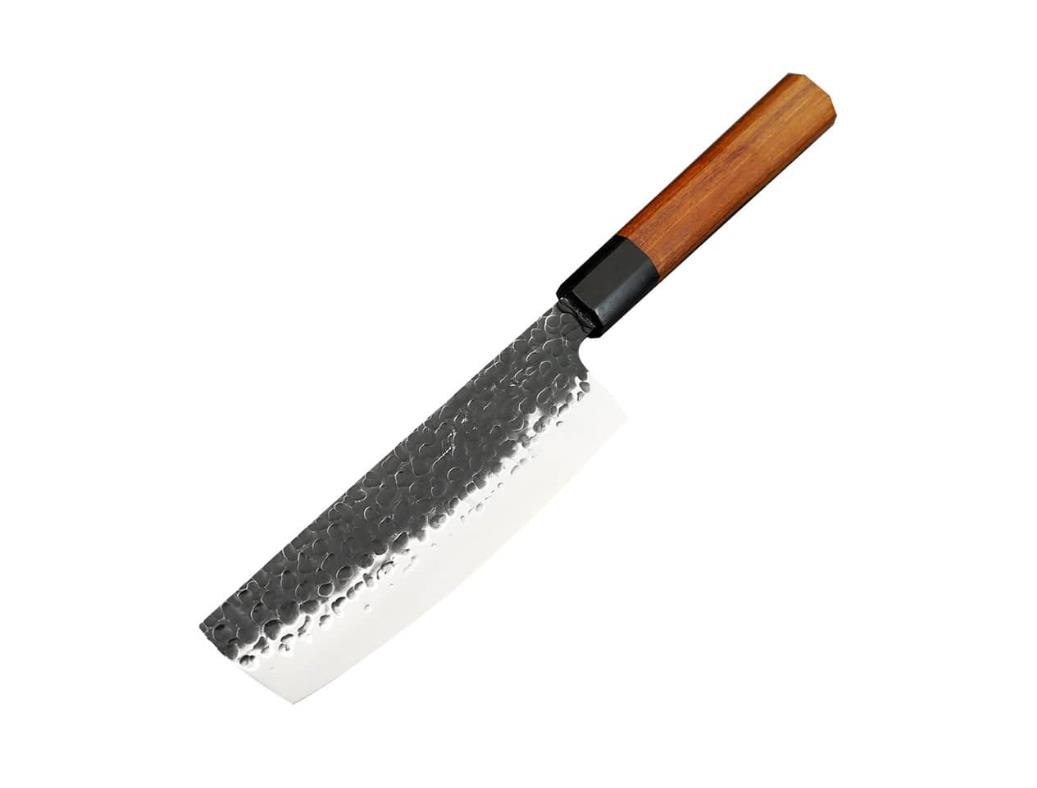 A Nakiri knife is a vegetable cutting knife of Japanese origin, historically it was originally crafted by the same knife and sword craftsmen that made the fearsome Japanese katanas and other fighting implements for the Samurai warrior class.
A Nakiri knife is rectangular in shape, with a long steel blade that is straight along its edge and usually gently rounded off at the tip or front of the blade. In length a Nakiri can range from around 5 to 8 inches with the most popular size being mid range at 6.5 to 7 inches.
The steel blade of a Nakiri knife is tall in width, long, and made of a thinner steel, usually a high carbon steel. This allows for the whole length of the knife blade edge to be in contact with the cutting board at the same time without the need for a rocking motion as the user cuts.
Buy Wholesale Kitchen Knives and Start Scaling up with Us Today
Contact us and connect with a sales rep to get a free quote.
A Nakiri blade is double bevelled or has two sides to the blade edge. This makes it somewhat easier to sharpen than its single bevel counterparts.
A Nakiri blade is lightweight in its construction due to its thinness, it will not have the same heft in the hand as a much heavier tool like a meat cleaver but this offers advantages which we'll examine later in this article.
As far as a Nakiri knife handle goes, this can be made from a range of materials like wood, composite resin or stainless steel. Handle material and design are decided by the maker of the knife and the taste of the customer purchasing the item.
What is a Nakiri knife used for?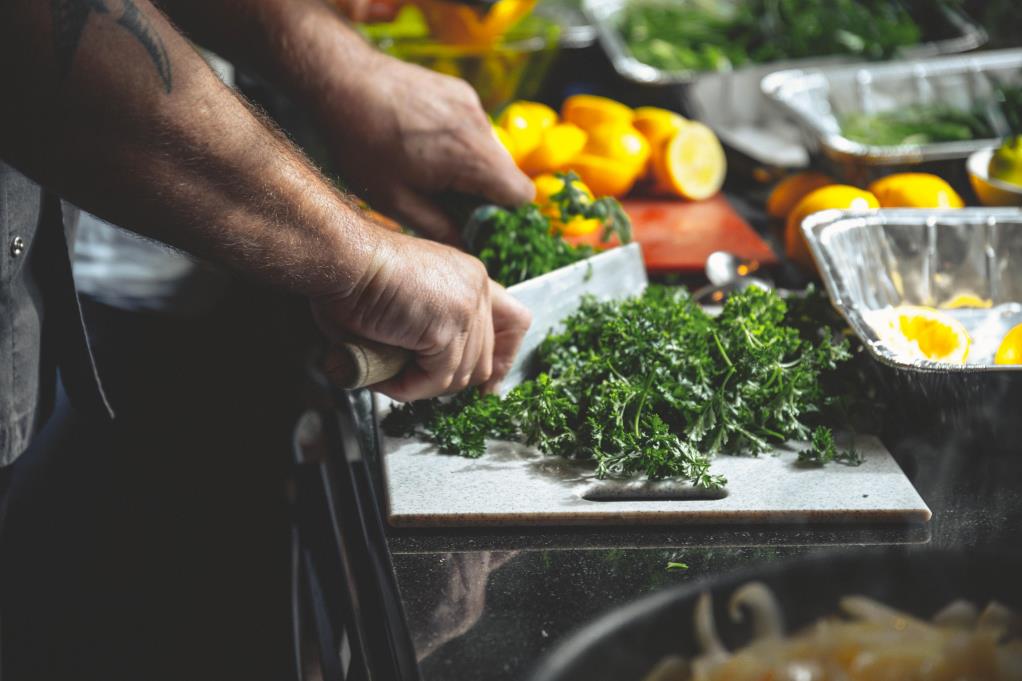 In the traditional Japanese kitchen, a Nakiri knife is used largely for chopping and cutting vegetables. This is its core function even in Westernized kitchens or cooking environments today.
As well as vegetable preparation, the Nakiri knife is perfect for cutting and slicing fruits and can also be used on ingredients that require a delicate touch or very neat and thin cuts. Some examples include:
Cutting through bunches of leaves (like kale) and slicing herbs
Mincing softer boneless meats for example pork
Slicing delicate fish flesh for sushi and sashimi
Cutting through soft meats like deboned chicken or deboned turkey roast
Slicing softer cured, pressed, or processed meats like hams or tongue
Slicing cheeses into slices, shapes or rounds for charcuterie boards or attractive display
Due to its lighter construction, you wouldn't use a Nakiri knife on hard, dense ingredients or anything with very thick rind/skin or bones, as this would damage it. That being said, it does many other common kitchen cutting jobs admirably.
Specific applications for the Nakiri knife
The Nakiri knife can seem a bit esoteric and weird to users not familiar with Asian cutting implements. As a knife retailer, it's important to show customers in real terms where the Nakiri knife fits in. Here are some ideas:
Everyday kitchen tasks
The Nakiri is a pro tool for chopping and mincing onions, shallots, garlic and ginger as well as herbs either leafy or woody. These are ingredients that form the foundation of many cuisines worldwide and will be found in any Western kitchen.
Vegan or vegetarian cuisine
The Nakiri comes into its own here as this is its core function, the preparation of vegetables. With so many people leaning towards healthier eating styles today vegetables and fruits form a big part of that and its usefulness in the vegan or vegetarian kitchen cannot be overstated.
Decorative food art and garnishes
A Nakiri blade can make very fine and shaped cuts with good control of the blade. This adds ease to things like garnish prep for banquets and allows the user to shape even softer ingredients without squashing them into oblivion, the ingredient will maintain its texture and form well under the blade and stay uniform for good presentation.
Sushi or Sashimi Prep
Although not specifically a sushi or sashimi knife, a Nakiri can be used here on softer seafoods without hard shells or bones and obviously also has great application in the preparation of sushi vegetable cuts like batons, cutting seaweed sheets, and for garnishing touches.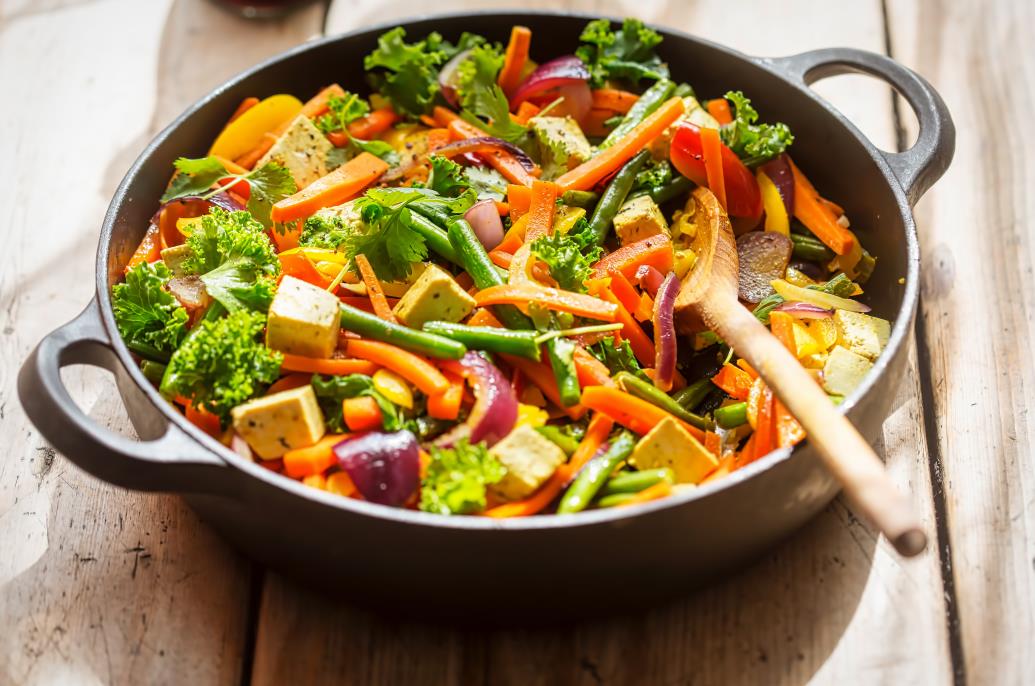 More and more people are making their own sushi at home nowadays and the Nakiri knife adds both authenticity and great useability to the chopping and slicing that makes up sushi prep.
The Nakiri knife vs the Santoku knife – a comparison
The Santoku knife is a general – purpose knife regarded by the Japanese very much like Westerners would regard a chef's knife. It's also a knife that can handle a variety of tasks in the kitchen but let's compare the Nakiri and the Santoku side by side for clarity:
| | | |
| --- | --- | --- |
| FEATURE | NAKIRI KNIFE | SANTOKU KNIFE |
| Blade Shape | Rectangular, straight edged | Sheepsfoot, slight curve to belly of blade |
| Blade Length | 6 inches on average | 6.5 inches on average |
| Blade Width | Around 0.06 to 0.10 inches | Around 0.06 inches |
| Shape of Blade Tip | Squared off | Rounded off point |
| Cutting Motion Used | Up and down | Rocking motion |
| Allows for ambidextrous cutting? | Yes – double bevel | Not if single bevel, yes if double bevel |
| Main Usage | Vegetable prep | Suitable for veg, fruit, meat, and poultry |
As you can see both Japanese knives are quite similar and both are sometimes referred to as cleavers. The larger Nakiri knives will be heavier in the hand than a Santoku knife and thus better for bulk jobs like chopping up large amounts of vegetables at one go.
A pro of the Nakiri knife is that you can switch hands or use it easily as a right – or left – handed person because it's double bevel.
Santoku knives are available in double bevel blades too, you'd have to clarify the bevelling with the supplier of the specific knife you're interested in.
Below is an example of a typical Santoku knife highlighting the curve to the blade.
Both Nakiri and Santoku knives are available with a Granton edge if this is desired. A Granton edge allows for clean cuts that stop the food being cut sticking to the knife blade.
Both knives are quite easy to sharpen provided you have the proper sharpening equipment and you follow the manufacturer's instructions.
Is the Nakiri style of knife a good inclusion to a knife range?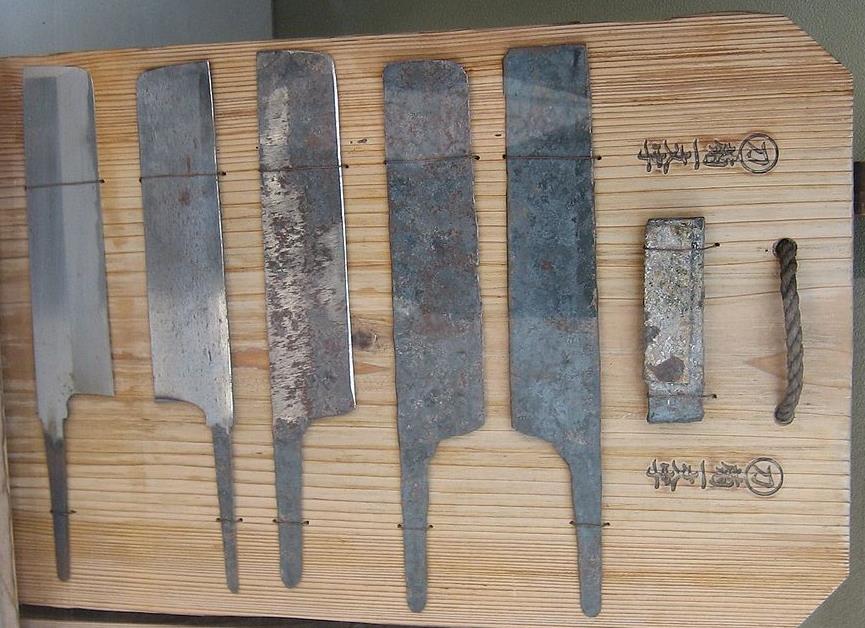 The answer to this question has to be 'yes'. It's a vegetable master tool with other uses too and thus makes itself very handy in a knife collection.
With more and more customers today buying, trying and loving Japanese style knives, the Nakiri provides an interesting and exotic alternative to the Western style vegetable knives available on the market today.
Very successful brand names like Wusthof and Shun include the Nakiri as part of their sales ranges for a reason, and you can too with a reasonably priced and high quality Nakiri knife range from LeeKnives!
Potential markets for Nakiri knives – your customers await!
Home cooks – particularly the health conscious, vegan or vegetarian
Restaurants
Cafeterias in businesses, schools and universities
Banqueting and conference venue kitchens
Outdoor or informal food markets/farmers markets/food trucks
Religious institutions or temples where food is prepared and served and is often vegetarian, for example Sikh temples
Asian cultural centers and communities
Knife collectors who appreciate Asian style knives and good craftsmanship
In conclusion
As you can see from the lengthy list above (that no doubt you can add to), there's a big market out there for a strong and effective vegetable prep knife, particularly if it can do other jobs too!
It's been a pleasure guiding you through this Nakiri knife overview and discussing how useful this particular knife is by modern day standards.
Do visit our site again and dip into the LeeKnives blog for more super articles. Need a fast and painless quote? We'd love to help you out so do visit our quote portal. There are specific assistance available for you on wholesale, selling private labels, our OEM service and of course all you need to know about LeeKnives dropshipping.
Get excited about the Nakiri vegetable knife and see its potential in today's knife sales market as East meets West!