14C28N and D2 are two incredibly popular knife steels. 14C28N is the go-to steel for sturdy EDC knives that hold well to impacts. D2 steel, on the other hand, is one of the most widely applied knife steels, favored for its easy heat treatment and price.
For a knife store, making the right steel choice is vital as it determines the primary features of the products. If you can't decide between 14C28N and D2, this article is for you. Read on to find out how they compare and which is better for your knife store.
An overview of 14C28N steel
14C28N is a knife steel developed and manufactured by Sandvik, a Swedish engineering company. From Swiss knives to kitchen cutlery, 14C28N is a prominent figure in the knife industry, especially in Europe. It's one of the best budget steels with adequate properties.
Composition
Carbon: 0.62%
Chromium: 14.00%
Manganese: 0.60%
Silicon: 0.20%
Nitrogen: 0.11%
Pros
Great toughness: 14C28N steel is one of the toughest steels in the knife industry.
Excellent corrosion resistance: Corrosion and rust isn't a worry for a 14C28N knife with its ability to keep rust at bay in all environments.
Affordable: 14C28N steel light on the pocket, often regarded as one of the best budget steels.
Cons
Moderate edge retention: 14C28N doesn't have the best edge retention. It's behind many knife steels though it's considered fair.
Not popular in the US: There aren't many options for 14C28N steel knives in the US knife market.
An overview of D2 steel
D2 is a high carbon, high chromium tool steel. It was first developed in the 1920s that knifemakers picked up in the coming decades. Today, D2 is one of the most popular knife steels, especially for EDC knives. From custom blades to products of popular brands like Microtech, there's an abundance of D2 steel knives. 
Composition
Carbon: 1.55%
Chromium: 11.50%
Manganese: 0.90%
Vanadium: 0.80%
Silicon: 0.45%
Copper: 0.35%
Pros
Good edge retention: D2 steel has proven its edge retention in all applications.
Countless options: With many knives, there's a D2 knife for everyone that will fit the budget and likings of your customers.
Inexpensive: D2 steel is budget-friendly – one of the reasons why even custom D2 steel knives don't break the bank.
Cons
Inadequate toughness: The toughness of D2 isn't too bad but is often not enough for robust applications.
Easy to rust: D2 steel is easier to rust if subject to corrosive substances and environments.
Buy Wholesale Knives and Start Scaling up with Us Today
Contact us and connect with a sales rep to get a free quote.
14C28N vs. D2: properties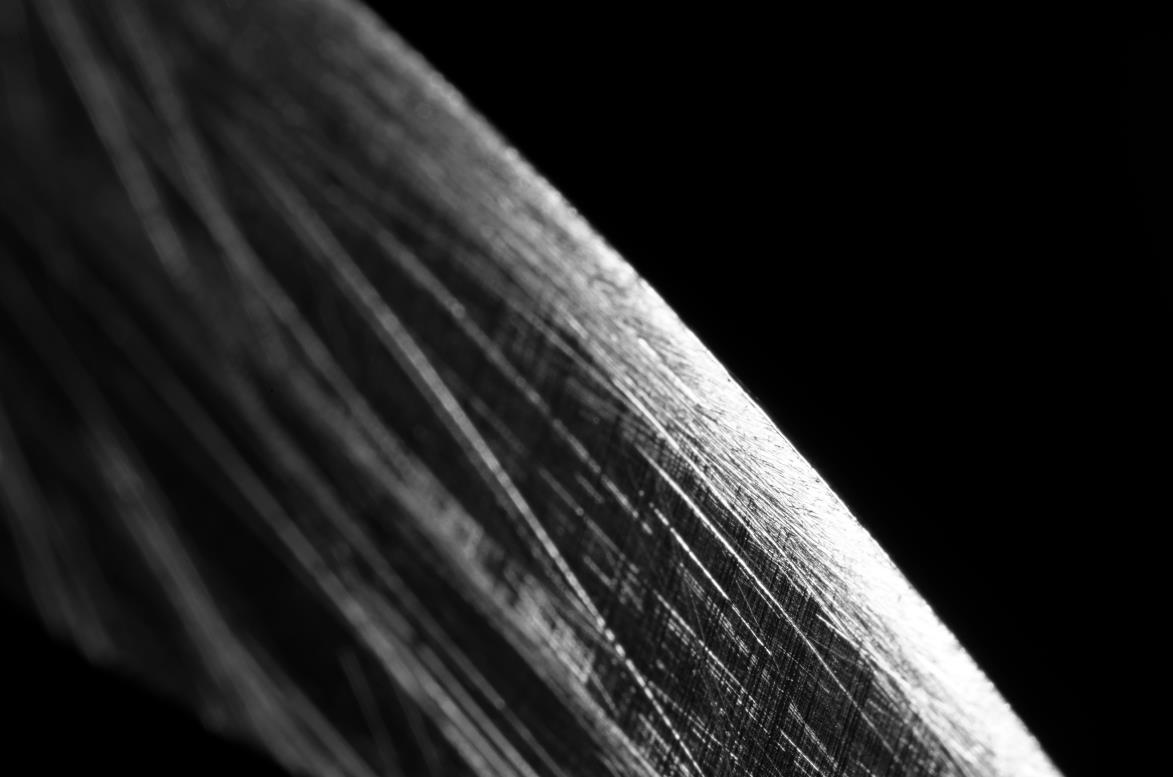 Hardness
14C28N steel has a wide hardness range. Knifemakers can heat treat it between 55 and 62 HRc without compromising its properties. This perk enables knifemakers to bring out the qualities they want in the knife, making 14C28N an adaptable knife steel.
It's the same with D2 steel. The optimal hardness is between 55 and 62 HRc, but it can be hardened up to 64 HRc. The broad hardness range to alter its properties and easy tempering process during heat treatment makes D2 a gem for custom knifemakers.
While 14C28N and D2 have similar hardness ratings measured by the Rockwell hardness scale, they vary significantly in other aspects.
Edge retention
14C28N steel has good edge retention but is not ideal to use as a working blade. It will require regular sharpening when used daily for hours. That said, D2 outperforms 14C28N in keeping a sharp edge.
Toughness
14C28N steel has a toughness that overshadows that of D2 significantly. The primary reason why 14C28N steel is highly favored for EDC knives is its toughness. In the stainless steel category, Sandvik 14C28N boasts one of the best durability.
This level of toughness also helps with its sharpness. 14C28N knives can be ground without much effort to have a razor-sharp cutting edge.
Although D2 is a versatile steel used for forging blades of all shapes and sizes, its toughness, especially tensile strength, may disappoint. It isn't a wise move to use D2 steel knives for impact cutting or stabbing dense objects. For this reason, D2 knives shouldn't be employed other than their designed purpose.
Rust resistance
Corrosion resistance is another advantage 14C28N has over D2 steel. Although D2 has 11.50% chromium, it doesn't have good resistance to corrosion. A part of the reason is much of the chromium in its composition is tied up in the carbides. Using a D2 steel knife as if it was stainless will undoubtedly cause the blade to deteriorate.
14C28N steel, on the other hand, has excellent corrosion resistance. It has an abundance of chromium carbides that resist rust following exposure to corrosive substances. When choosing between 14C28N and D2, buyers are choosing between corrosion resistance and edge retention.
Ease of sharpening
14C28N and D2 steel knives are generally easy to sharpen. Even though it comes down to individual knives, most 14C28N steel knives in the market are easier to sharpen than their D2 equivalents.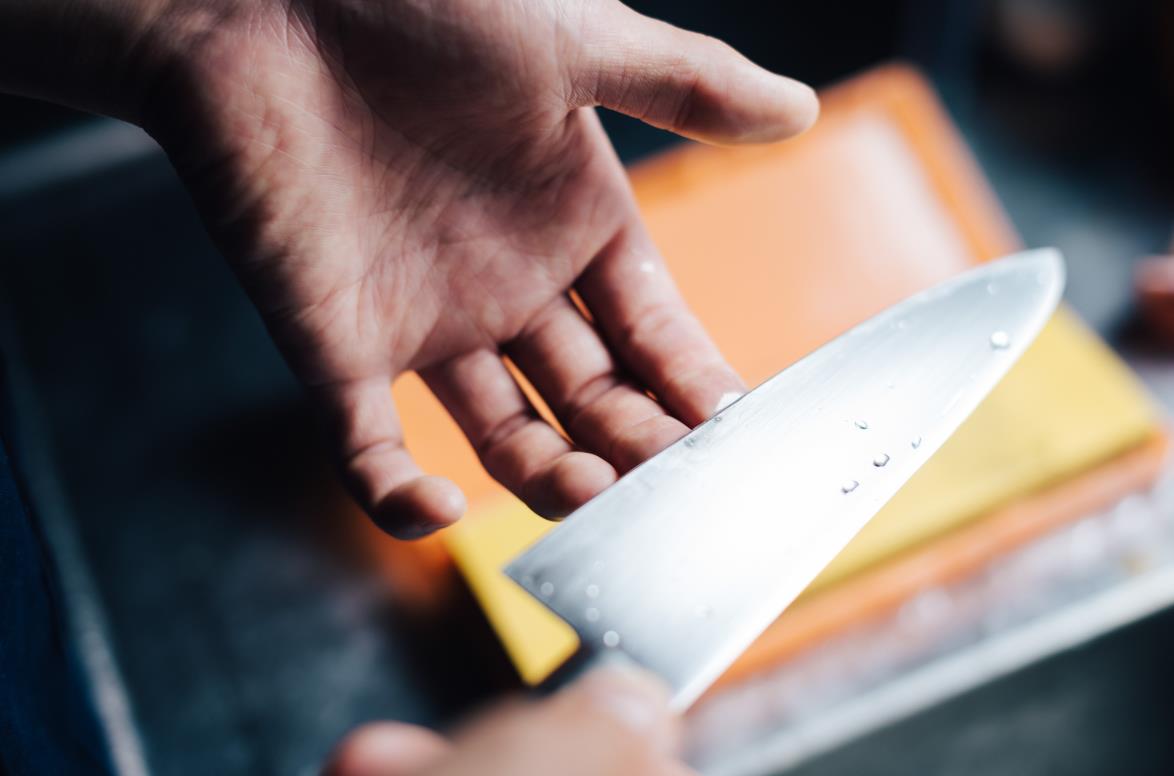 With a standard aluminum oxide or silicon carbide whetstone, your customers can give both a refined cutting edge without much effort. 14C28N steel makes up for its inadequate edge retention compared to D2 with its easy sharpening. You can use this as a good selling point for 14C28N steel knives.
Conclusion table
| | | |
| --- | --- | --- |
| | 14C28N | D2 |
| Hardness | 55-62 HRc | 55-64 HRc |
| Edge Retention | 4/10 | 6/10 |
| Toughness | 9/10 | 4/10 |
| Rust Resistance | 9/10 | 4/10 |
| Ease of Sharpening | 6/10 | 6/10 |
14C28N vs. D2: which one should you sell?
14C28N steel has better toughness and corrosion resistance. D2 steel keeps a sharp edge for longer, but its toughness and corrosion resistance don't even come close to 14C28N.
With these differences in mind, you should be able to evaluate which steel is better for you. If better edge retention at the expense of toughness and corrosion isn't bothering, D2 is a better pick overall. For stores wanting to sell a versatile budget knife, 14C28N is a more sensible choice.
Buy Wholesale Knives and Start Scaling up with Us Today
Contact us and connect with a sales rep to get a free quote.
Overall, 14C28N steel is a more fitting steel to most buyers, especially considering how quickly D2 steel can pick up rust if used incorrectly. For this reason, most stores are better off selling knives made from 14C28N over D2.
Purchase wholesale knives from LeeKnives
LeeKnives is a knife manufacturer with over three decades of experience in forging pocket and kitchen knives. We utilize the best steels for the knife's purpose with guidance from our clients. 
Sourcing products from us is simple. Contact us with your request, whether a knife or accessory, such as sharpening tools and cutting boards, and we'll get back to you with a custom, free quote.