Cast iron has been the primary material for producing cookware for centuries. The use of it dates back to 200 BC, where Chinese blacksmiths first utilized cast iron to create pots and pans. Even though the improvements in materials enabled craftsmen to create 'superior' cookware using stainless steel, non-stick, copper, and other materials, cast iron remains a favorite to this day.
Cast iron skillets, pans, Dutch ovens, and other cookware are used across all kitchens. From professional chefs to home cooks, many favor the value it brings. This makes cast iron cookware a prized possession.
Although cast iron's popularity has declined over the years, it is gaining popularity again. You can introduce or reintroduce cast iron to your product lineup or go beyond the typical cast iron skillets and Dutch ovens to reach a broader range of consumers with customized products. With the rising popularity of cast iron cookware, every store should have a selection of cast iron products.
In this article, we'll provide you with a list of cast iron manufacturers, what they offer, their pros and cons, and tips for selling cast iron cookware online.
Why sell cast iron cookware?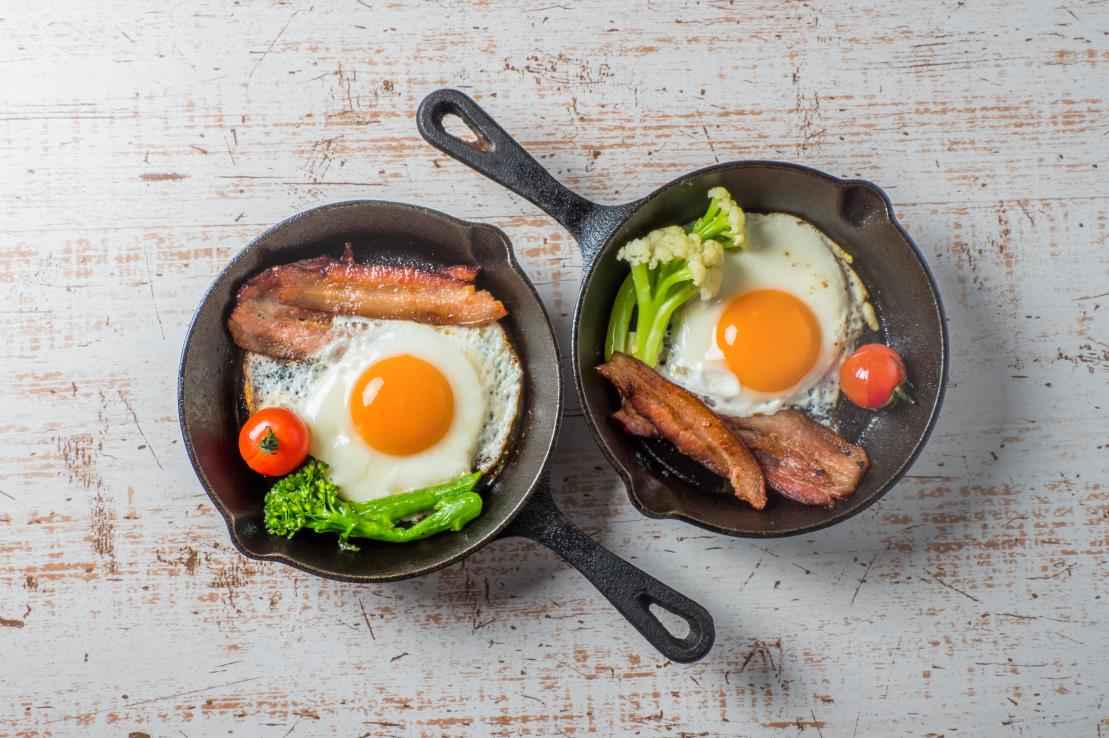 Cast iron is durable, long-lasting, retains heat well, develops a natural non-stick surface, enriches flavor, and can be used on any heat source. These make cast iron a versatile cookware material. Additionally, it is such a standard in the food industry that every store should have at least some.
However, cast iron requires special care. Cooks that don't fancy maintaining their pots and pans won't enjoy cooking with them. Users must hand wash and dry it immediately and replenish the seasoning. Cast iron cookware is also heavy, brittle, and reactive to acidic foods, where it can impart a metallic taste and discolor light-colored foods.
Nonetheless, using cast iron properly and looking after it adds immense value to any cook's life. Aside from the value it brings to the kitchen, it is an excellent time to sell cast iron cookware. Now that it is increasing in popularity, the trend can be the thrust your store needs to boost sales revenue.
Additionally, you can supply your customers with the dream products that will further increase revenue with custom cast iron products.
Buy Wholesale Cookware and Start Scaling up with Us Today
Contact us and connect with a sales rep to get a free quote.
Consider selling enameled cast iron as well
Enameled cast iron is simply the coated version of bare cast iron, though there are many other differences. Enameled cast iron cookware has a vitreous coating that prevents rust and eliminates the need for seasoning. It is partially non-stick, and maintaining it is as straightforward as caring for a non-stick pan.
Although enameled cast iron cookware is more expensive, it is a bargain with the helpful traits of cast iron and its low-maintenance nature.
List of cast iron (and enameled cast iron)
Here is the list of best cast iron manufacturers you can source products to stock up on cast iron skillets, pans, pots, and more.
Terren Kitchenware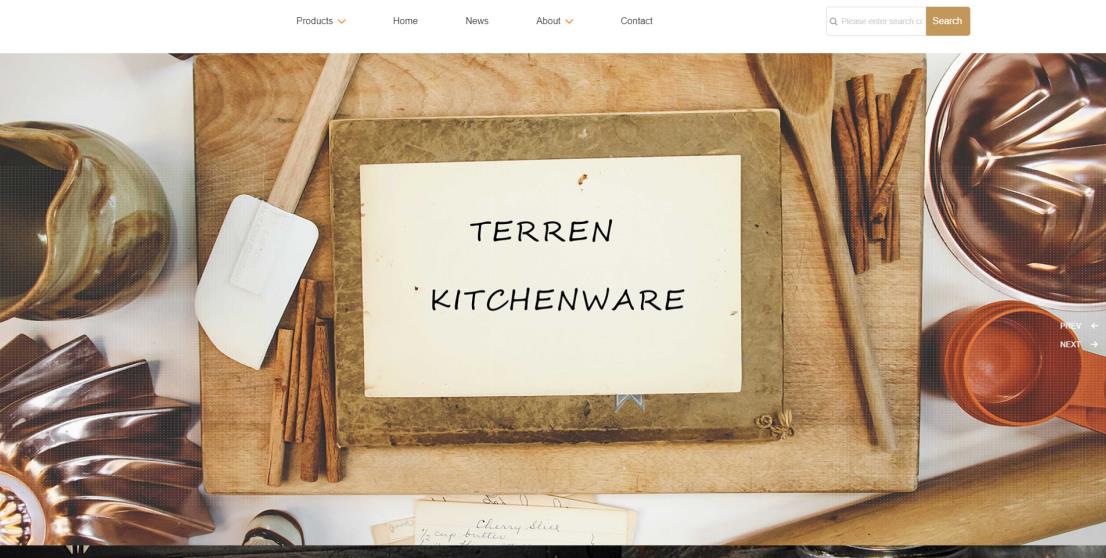 Terren Kitchenware (Jiangsu Ceramics Import and Export Co., Ltd.) only manufactures cast iron and enameled cast iron cookware as part of their cookware catalog. It only sells cast iron cookware, but this wholesale manufacturer has a wide range of offerings. You can furnish your store with various cast iron products, from egg poacher pans to uniquely shaped skillets.
The extensive catalog of Terren Kitchenware also includes enameled cast iron Dutch ovens, baking pans, and frying pans. Terren Kitchenware manufactures and sells cast iron cookware of varying size, from as little as 6 inches to 14 inches.
Some product designs are quite boxy, resembling the Finex cast iron skillets but with more rounded edges. The angled sides give easier spatula access. This design can be beneficial to your customers looking for a cast iron skillet to bake occasionally.
Lastly, all the cast iron cookware Terren Kitchenware sells wholesale comes pre-seasoned. A pre-seasoned cast iron skillet will provide your customers with an even and regular seasoned surface. All they will need to do is apply a coat of oil right before storing. Contact Terren Kitchenware for bulk purchases from here.
Advantages
Various cast iron and enameled cast iron products
Pre-seasoned products
Disadvantages
Winco US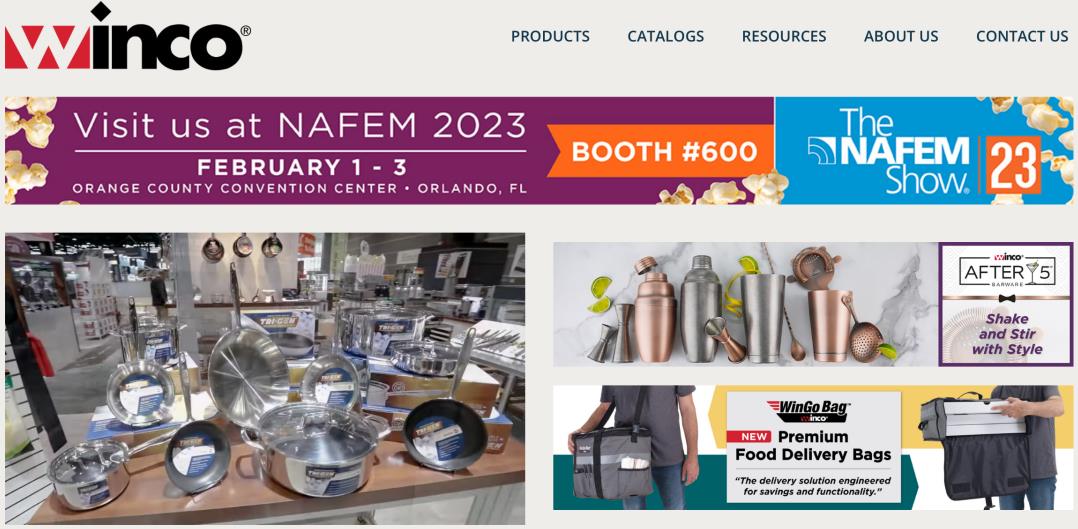 Winco US is a manufacturer of various kitchen products. The company manufactures cookware made from various materials, including cast iron. It has three warehouses located in New Jersey, Florida, and Nevada.
The company has its trademarked cast iron cookware series, FireIron. It consists of round skillets, grill pans, skillets with dual handles, and round wood underliners for serving. Other than its branded cookware, Winco US sells reversible griddles and standard cast iron skillets.
Most cast iron cookware the company sells is catered to restaurants. Although this limits the number of products that appeal to regular shoppers, these products can help you target serious cooks and culinary school students.
Winco US is a trustworthy manufacturer with a proven track of delivering products in bulk. Shops in the USA looking for a cast iron cookware manufacturer can benefit from bulk purchasing products from Winco. Contact the company for wholesale purchases from here.
Advantages
A reputable supplier of kitchen products
Trademarked cast iron cookware you can sell
Disadvantages
No customizations
Costly to do business
Lodge Cast Iron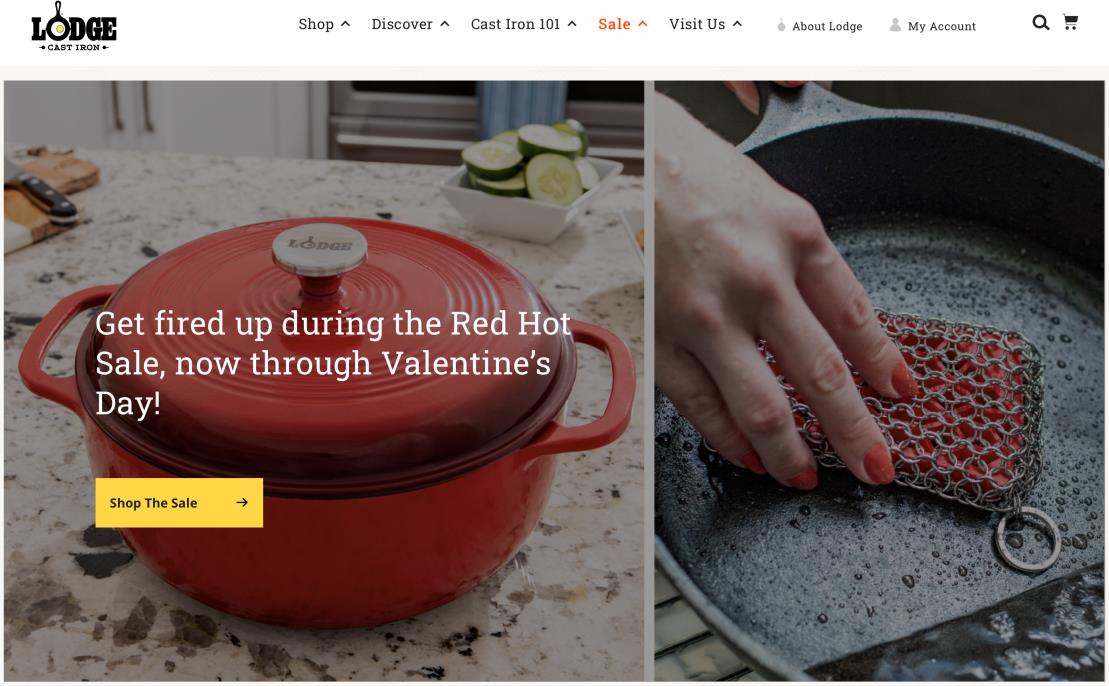 Lodge Cast Iron is one of the most reputable cast iron cookware manufacturers in the United States. It manufactures cookware made from pre-seasoned cast iron, enameled cast iron, and heat-treated cast iron. 
Many think of high-quality cast iron cookware skillets when they hear Lodge Cast Iron. This is partly due to cookware Lodge Cast Iron produces being made in the USA, but not all their products are manufactured locally. The company's enameled cast iron line is made in China. Even though Lodge Cast Iron's American-made products are costlier, it assures shoppers looking for cookware made in the USA.
Lodge Cast Iron produces pretty much any cookware cast iron is suitable for, such as skillets, griddles, braisers, grills, pans, and woks. These products can help you boost sales if your customers prefer USA-made cast iron skillets and pots. 
This cast iron cookware manufacturer also offers OEM services. You can reach out for custom cookware manufacturing if you're looking to build your unique products. To bulk purchase Lodge Cast Iron products, complete their wholesale contact form first. A qualified sales representative of the company in your area will then contact you for further discussions.
Advantages
A well-known manufacturer of cast iron cookware
Various products
Disadvantages
Zhongda Machinery
Zhongda Machinery is an OEM manufacturer of cast iron cookware. It manufactures and sells skillets, woks, frying pans, and Dutch ovens. The company offers the most variety in cookware types but also has a selection of Japanese woks, baking pans, and reversible griddles.
The customizable products Zhongda Machinery produces are mainly Dutch ovens. If you want your store logo on the products with customized packaging, it isn't limited to Dutch ovens. This manufacturer offers custom logos, customized packaging, and graphic customization for any product if the order is at least 300 pieces.
Before you place an order, you can also order sample products. However, when requesting samples through their Alibaba profile, you will face high shipping fees, upwards of $100. It is best to contact this manufacturer directly if you want test products.
Other than these, Zhongda Machinery has ready-to-ship square cast iron pans. Message this manufacturer for bulk purchases on Alibaba from here.
Advantages
Only manufactures cast iron and enameled cast iron cookware
A selection of e-commerce oriented products
Disadvantages
High MOQs
Customization options are mostly limited to graphics
How can LeeKnives help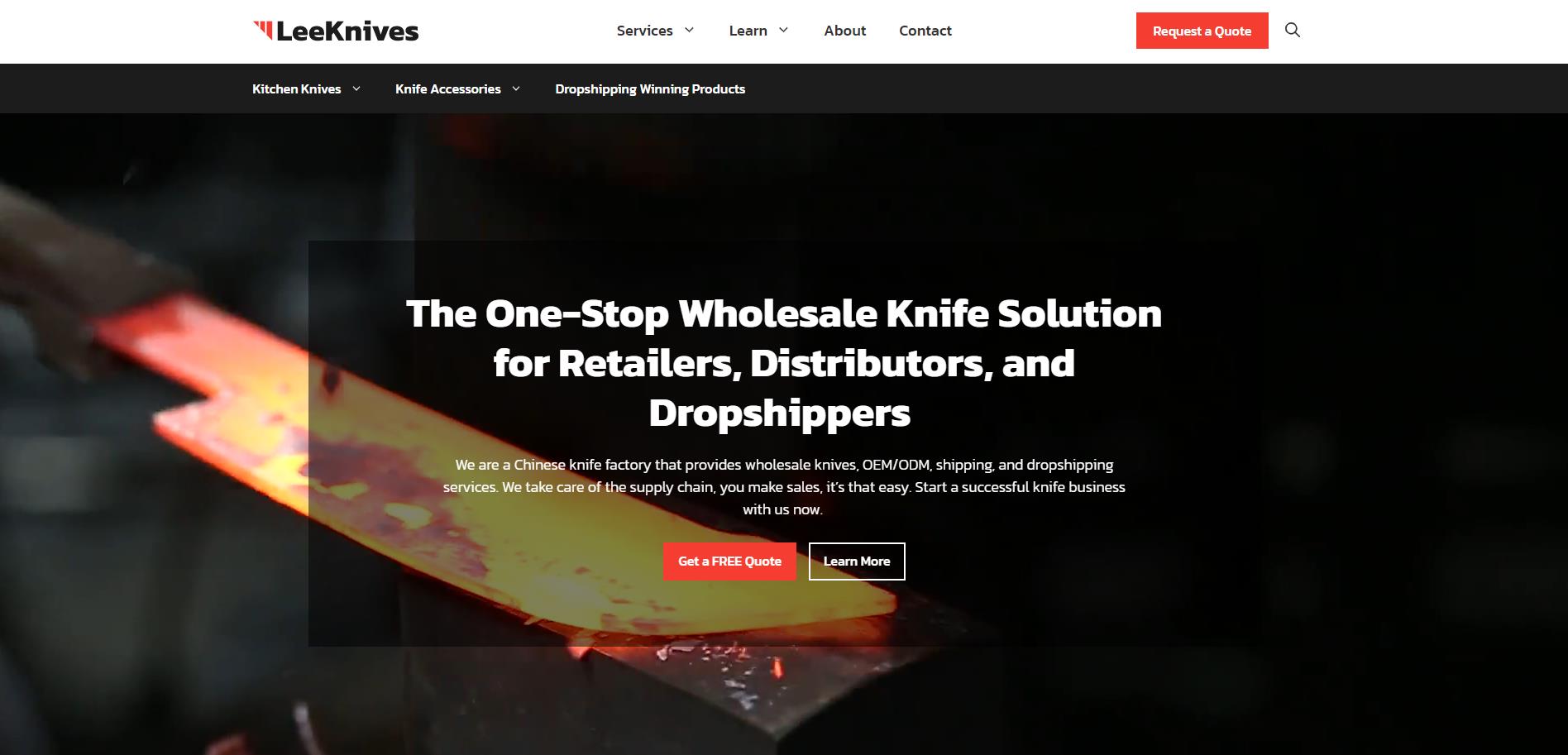 We manufacture kitchen knives and products around them, like cutting boards and sharpeners. Even though we don't manufacture pots and pans, LeeKnives can help you source cookware from China. The connections we have with other manufacturers can get you deals that you wouldn't be able to get elsewhere.
Got a product design in mind? We can also help you bring your cookware designs into reality by connecting you with an OEM cookware manufacturer. Furthermore, we can do the tenacious paperwork required to protect your intellectual property by registering an official Chinese patent for your products.
All in all, even though we don't manufacture cookware, we can source products for you from industry-leading cookware manufacturers in China.
Buy Wholesale Cookware and Start Scaling up with Us Today
Contact us and connect with a sales rep to get a free quote.
Guide to selling cast iron cookware online
Sell pre-seasoned cast iron: This part is often overlooked by shops but is crucial for those buying a cast iron skillet for the first time. The seasoning process is quite intimidating for a cook that never used cast iron cookware. By selling pre-seasoned cast iron pots and pans, you will provide customers with a seasoned surface they only need to maintain. This can also help you filter manufacturers when choosing where to source products to sell.
Highlight product features: Point out what makes the products you sell different from your competitors. Highlight the features of the products to make them more appealing to buyers. For example, mention the cooking surface, that it is pre-seasoned, a removable handle for baking access, and so forth.
Include care instructions: Using cast iron cookware is much different from non-stick or stainless steel. If a cook uses a cast iron skillet as if it was non-stick, the seasoning will strip in a matter of minutes and result in sticking food. Consider including care instructions with every cast iron cookware purchase to inform customers.
Consider customized products: Even a tiny engraving of your store's logo on the back of the products will help build brand identity. Doing this is a must if you design a product, as every consumer will know your brand for what differentiates you from others.
Source cookware from LeeKnives
As we mentioned, LeeKnives doesn't manufacture cookware but can help you source products. Our extensive connections with cookware manufacturers across Yangjiang City, China, will enable us to get you deals that you otherwise wouldn't be able to get on your own.
Request a quote for us to source cookware for your business.